Keto Meal Prep Recipes that Take Fewer than 30 Minutes to Prepare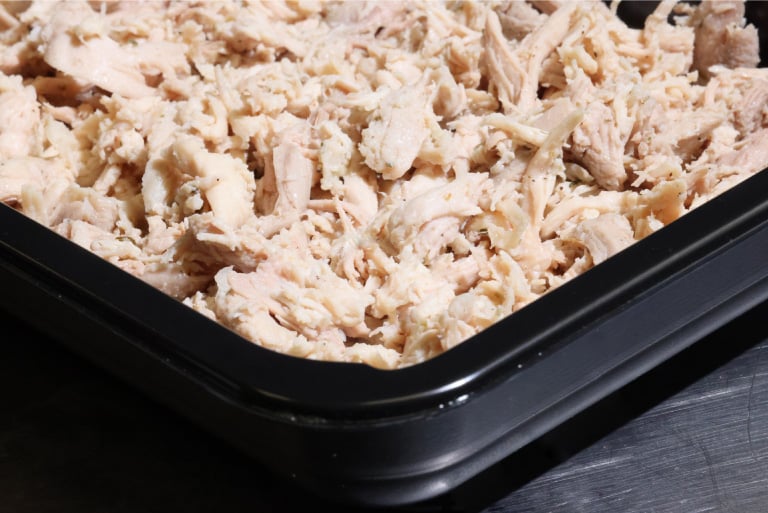 Keto meal prep is a necessity because it helps you maximize your dietary intake to fuel peak performance. Whether you're looking to reduce fat, or simply feel good, what you eat matters. Below are ten quick and easy keto meal prep recipe ideas that can help you burn fat while keeping your body in a state of ketosis.
Table of Contents: Top 10 keto Meal Prep Recipes
Why Should I follow a keto meal prep regiment?
Consistency: Keto meal prepping ensures that you have a consistent supply of healthy meals high in quality fats that are readily available to help keep your diet on point.

Time-saving: Having meals ready reduces the need for last-minute take out runs and alleviates your daily cooking requirements. This is especially important for people with busy schedules who may not have the time to prepare healthy meals on a daily basis. You can always lean on a keto meal prep service to have keto meals delivered to your door.

Nutritional intake control: Meal prepping allows you to control the nutritional content of your meals, ensuring that you consume the appropriate amount of protein, carbohydrates, and fats needed to support muscle growth.

Cost-effective: Meal prepping can be cost-effective, as buying ingredients in bulk and preparing meals in advance can save money compared to eating out or buying pre-made meals.
Below are our top keto meal prep recipe ideas to lose weight.
Keto Meal Prep Ideas to Blast Away Belly Fat
Keto Pancake for a Keto Breakfast
This keto pancake is made with a special, keto batter that is made with almond flour. The best thing about this keto meal prep recipe idea is that it can be prepared ahead of time and it is so delicious it feels like an indulgence keto meal prep recipe you won't want to miss. Keto pancake recipe >
Keto Crepe Recipe for Keto Breakfast
Light and delicious, these keto crepes are made with almond flour. You will almost not be able to tell the difference with a classic crepe. The best thing about this keto meal prep recipe idea is that it can be prepared ahead of time and it is so delicious it feels like an indulgence keto meal prep recipe you won't want to miss. Keto crepe recipe >
Shredded Chicken Breast
This keto pulled chicken meal prep is great due to its lean protein and zero net carb content .Tossed with some kale or baby spinach and topped with olive oil, avocado and a punch of nuts this becomes an ideal keto meal prep recipe idea for a bulking or cutting meal plan. Shredded Chicken Breast Recipe >
Keto Bacon Wrapped Chicken Recipe for Weight Loss
In this keto meal prep recipe idea, wrapping and cooking the chicken in bacon adds a bit more fat to this lean protein, keeping it moist but adding such a punch of flavor.When choosing bacon that is truly keto without chemicals, read the label. A better for you bacon is uncured, without nitrates, and produced from pork raised without hormones. The natural bacon will also make it easier for your body to process further aiding in weight loss. See keto bacon wrapped chicken recipe >
Cauliflower Rice
While being a great keto meal, turning a head of cauliflower into small cauliflower rice granules is as easy as it sounds. Grate it with a cheese grater, throw it into a blender or food processor, or shave it with a sharp knife. Toss it with some olive oil and you can easily inject some healthy fats while also having a meal great for weight loss. See keto cauliflower rice recipe >
Jumbo Prawns
Shrimp is a good keto meal prep idea since it is a great lean protein source, meaning it contains a high amount of protein but relatively low amounts of carbs and calories. A 3-ounce serving of shrimp provides around 18 grams of protein, which can help support muscle growth and repair.
In addition to protein, shrimp also contains a range of essential nutrients that are important for overall health and wellbeing. For example, shrimp is a good source of vitamin B12, which plays a key role in energy production and can help support a healthy metabolism. See keto shrimp recipe >
Keto Cobb Salad Recipe for weight loss
Usually, a Cobb salad is made with staple ingredients including hard-boiled egg, avocado, bacon, and even sliced mushrooms. In this preparation, we've included several sources of healthy fats to get your body into a state of ketosis – and stay there. Oh, and did I mention it is soooo easy? See keto cobb salad recipe >
Keto Cheese Stuffed Chicken Breast Recipe
This keto meal prep idea is a great complete meal and while on keto cheese is a great ingredient to have in your pantry. For a weight loss diet this keto meal is incredibly luscious and the melt-in-your-mouth cheese combined with the firm texture of the chicken makes for a flar you won't want to miss. See this keto cheese stuffed chicken breast recipe >
keto Bread
You don't often hear "keto" and "bread" used together. It does not make a lot of sense. However, this keto bread recipe makes wonderful, fresh-baked tasty keto bread! Similarly to low carb keto pizza crust, it has a great crumb (visible air pockets or "holes" you see when sliced), great flavor and amazingly almost zero carbs and no gluten. It is actually easier than making traditional bread, since you don't have to deal with proofing yeast or waiting for anything to rise. See this keto bread recipe >
Keto Pizza
Cauliflower keto pizza dough has been the holy grail for those following a keto diet or low carb diet. There has been a rise in excellent cauliflower-based pizza crusts availability and recipes in modern cuisine. However, when it comes to a keto pizza dough recipe that looks and tastes like traditional pizza, this cauliflower keto pizza crust recipe is my go-to and most recommended solution for those asking about enjoying comfort foods while following a keto meal plan. See this keto pizza recipe >
Keto Cauliflower Mash
Cauliflower mashed potato with butter, parmesan, and garlic tastes amazing. It makes a perfect keto meal since it is a very low carb recipe and the added oil/butter/nut options you can add make this a truly great side to complement any protein. With some fruit and protein powder this keto cauliflower mash recipe is a great keto meal prep recipe idea for weight loss.
Top 10 keto Meal Prep Recipe Ideas Conclusion
In summary, having a fully stocked pantry can help you save time and money while enabling you to blast away belly fat by getting your body into a state of ketosis – and stay there. This is why keto meal prep is a crucial aspect of a successful keto diet and can help you achieve your fitness goals more efficiently.