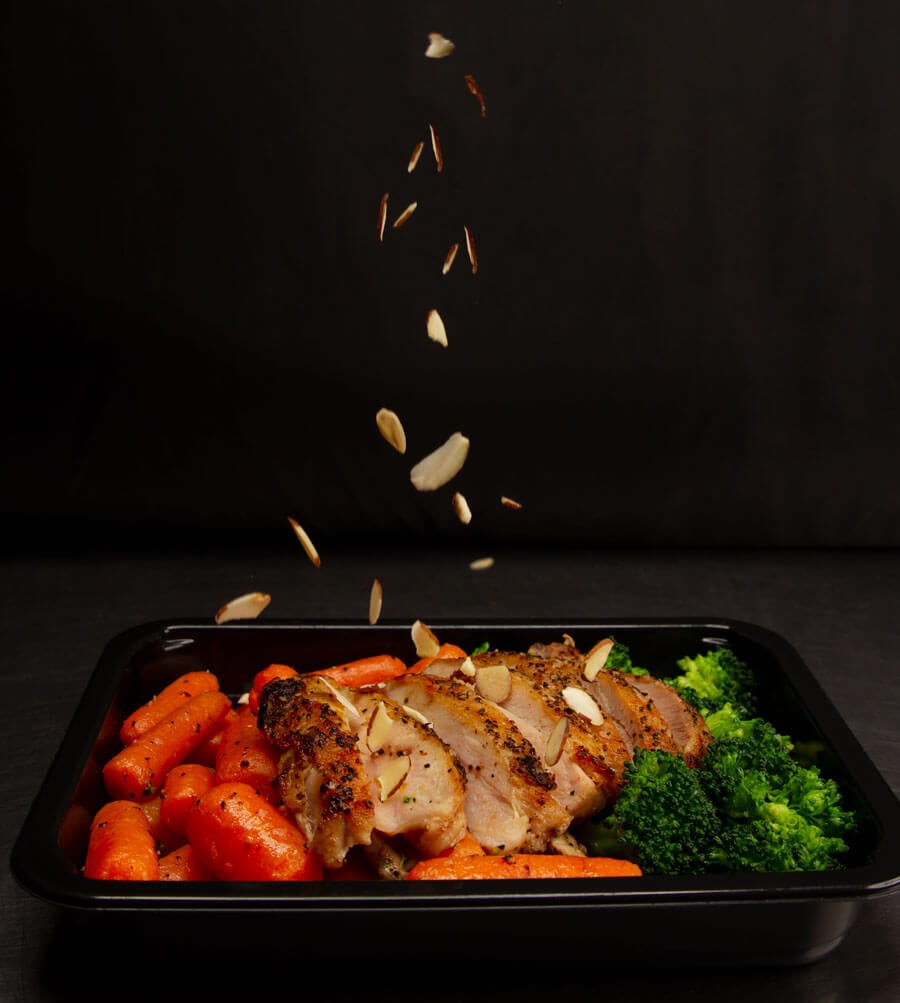 Enjoy keto meals delivered that are based on lean proteins paired with healthy fats from high quality ingredients.
Low Carb: Our science backed ketogenic diet meals reduce carbs with the goal of getting your body into a state of ketosis - a metabolic state of supercharged fat burning efficiency. All our keto meals have ~500 calories and only 10% of calories from carbs. The only carb sources are healthy veggies. This makes our meal plan one of the best keto meal plan delivery services on the market.
High Protein: Maintaining the right protein intake for your ketogenic lifestyle is essential to reaching your weight loss goals, particularly if combined with exercise. Our macro balanced keto meals delivered nourish your body with high quality protein balanced across poultry, grass-fed beef, and wild seafood.
High Healthy Fats: Our keto dishes provide up to 70% of calories for healthy fats. Our meals focus on healthy, high-fat meats, plant-based oils, and tasty nuts giving you loads of balanced energy and nutrition while keeping your hunger in check.