Easy Baked Yam Fries Recipe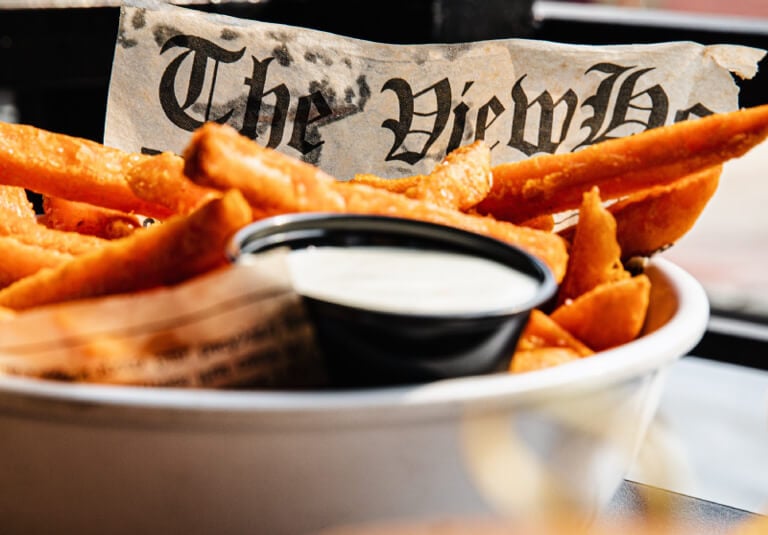 This Easy Baked Yam Fries Recipe is a Healthy, High Fiber, Low Fat Version of Traditional French Fries.
Easy Baked Yam Fries Recipe
Yams are such a versatile and nutritious vegetable. With just a few key ingredients, and a little bit of preparation, swapping out regular potatoes for these fiber rich and healthier cousin, as in this recipe, is a great move for your health. These seasoned and baked fries are perfect alongside a tri tip sandwich, a skirt steak, or even with a mixed greens salad. They're so yummy that you'll find yourself devouring these fries.
Ingredients for Easy Baked Yam Fries Recipe:
1-2 large yams

1 tbsp olive oil

Salt and pepper to taste

1 tsp flour / arrowroot powder / corn starch (potato starch keeps the meal gluten free)

1/2 tsp sweet paprika

1/2 tsp garlic powder
Instructions for Easy Baked Yam Fries Recipe:
Peel the yam. Cut the yam fries into planks all relatively the same size as much as possible.

Cover the yam planks with cold water and soak them for 15 minutes. Drain.

Using a clean kitchen towel, dry the yam planks.

In a bowl, mix the (flour or arrowroot or potato starch – your choice) and other spices together. Add the yam planks and toss to coat. (To make this baked yam recipe into a gluten free meal opt for potato starch.

Preheat your oven to 400 degrees.

Arrange the coated yam fry pieces in a single layer onto a cookie sheet lined with parchment paper or aluminum foil.

Bake for 15 minutes or until brown and crisp on the outside. Sprinkle with salt and serve immediately.
Serve and enjoy the baked yam fries recipe with your protein of choice. These go great with our burger sliders as well as our buffalo style chicken tender sandwich and our easy tri tip sandwich as well.