Cheese Stuffed Keto Chicken Breast Recipe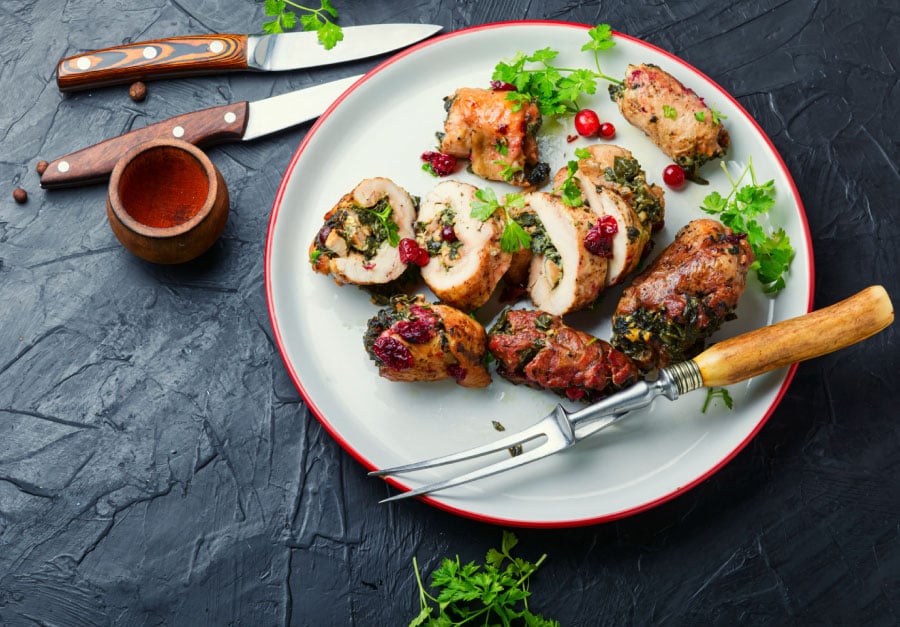 Table of Contents
Low Carb Cheese Stuffed Keto Chicken Breast Recipe Overview
This chicken dish features creamy, cheesy goodness inside a tender tasty chicken breast cooked to golden perfection. Topped off with your favorite pasta sauce, it becomes a quick go-to healthy keto meal. Packed with earthy flavor and nutrients this is an easy cheese stuffed keto chicken breast recipe you won't want to miss.
Cheese Stuffed Keto Chicken Breast Recipe Tools
Skillet

Chef knife for prep

Saucepan

Wooded spoon or silicone spatula

1 cup measuring cup

Tablespoon and teaspoons
Ingredients for this Cheese Stuffed Keto Chicken Breast Recipe
2 Chicken breasts, butterflied or pounded thin.

2 Tablespoons Parmesan cheese for a keto filling.

1 Tablespoon Parmesan cheese to finish.

1/2 cup fresh mozzarella (cream cheese works too!).

2 teaspoons Italian seasoning (rosemary, thyme).

Pinch of kosher salt and pepper.

1 Tablespoon olive oil for skillet.
Stuffed Keto Chicken Breast Cooking Directions
Prepare filling: Place fresh mozzarella or cream cheese into mixing bowl along with 1 tsp of Italian seasoning and 2 Tbsp of parmesan cheese. Mix thoroughly.

Prepare chicken: Season chicken with a pinch of salt and pepper. Place in hot skillet and cook on medium heat for 2-3 minutes, turn over and cook for another 2 minutes. We are trying to get the chicken almost cooked through.

Place the chicken back into the skillet on medium heat, cooking both sides to a delicious golden brown finish.

Plate the chicken, and top with your favorite pasta or pizza sauce.

Serve with asparagus, broccoli, green beans or your favorite veggie. Caesar Salad would be a great side!

Optional finishes: drizzle with balsamic vinegar reduction, and/or sprinkle with grated parmesan cheese.
If you enjoy this recipe, you can view my low carb keto chicken piccata recipe.