Standard Breading Procedure Recipe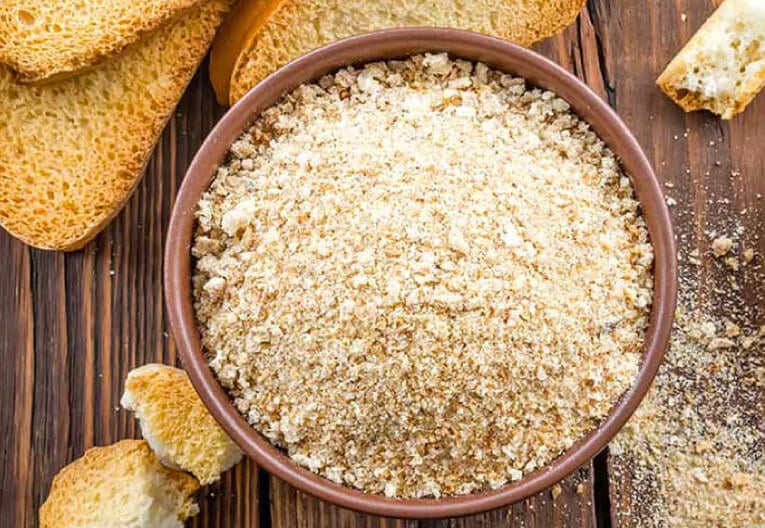 Standard Breading Procedure Table of Contents
Standard Breading Procedure Overview
Today I will be showing you the standard breading procedure for breading chicken. This some technique can also be applied for another protein or a vegetable. With our easy-to-follow guide, you'll master the breading procedure which is great for frying or air frying items. The standard breading procedure recipe incorporates eggs, however for some vegans or people with allergies, you can check out our egg-free breaded chicken tender recipe.
The standard breading procedure can be used for other ingredients including seafood, vegetable, poultry and more…
Video on How to Bread Ingredients Utilizing a Standard Breading Procedure
Kitchen Tools Needed for Breading
3 trays or shallow sheet pans for each of the breading ingredient

1 storage container

Cheese cloth

Food-safe gloves (optional but highly recommended)
How to Bread Ingredients Performing a Standard Breading Procedure
Chicken breasts or thighs (or any other item you wish to bread)

All-purpose flour

Eggs

Breadcrumbs (seasoned or plain, as per your preference)

Seasonings (optional) such as rosemary, ground thyme, sweet basil, ground garlic, and onion powder
Example on How to Bread Chicken Using the Standard Breading Procedure
In one shallow dish or mixing bowl, add the all-purpose flour.*

Create the egg wash by cracking eggs into another shallow dish or mixing bowl. Beat the eggs until the yolks and whites are thoroughly combined.

Place the breadcrumbs** in your third shallow dish or mixing bowl.***

Prepare your chicken by seasoning it with seasoning of your choice.

Use a dry hand and pick up a piece of chicken and coat it lightly with flour from both sides. Shake off any excess flour. Remember to use one hand for the dry ingredients (flour and breadcrumbs) and the other hand for the wet ingredient (egg) to avoid a mushy breading mixture.

Transfer the floured chicken to your other hand (wet hand), and dip it into the beaten egg, ensuring it's fully coated.

Move the chicken back to your dry hand, covering it generously with breadcrumbs. Press the breadcrumbs onto the chicken gently to adhere well.
Once you have breaded your chicken, you can either fry it in a pan with hot oil or bake it in the oven for a healthier option. Once cooked, transfer the breaded chicken to a plate lined with paper towels to remove excess oil (if frying). Serve the hot and crispy breaded chicken on a sandwich to create a breaded chicken sandwich, or to create a chicken salad or simply pair it with your favorite dipping sauce.
The most difficult part about breading ingredients is using one your hands correctly. Refer to the breading recipe video above for this but I like to use my left hand for the flour and breadcrumbs – saving my right hand for the final step. This makes the process easy and smooth. Another thing I like to do is experimenting with different seasonings and ingredients to customize my breaded proteins, or sides like my breaded eggplant parmesan recipe.
How to Bread Food Recipe Notes
*If desired, incorporate seasonings like rosemary, ground thyme, sweet basil, ground garlic, and onion powder to the flour and mix in the seasonings well together with the flour.

**For extra flavor, you can optionally mix in additional seasonings into the breadcrumbs.

***Optional Step: for even extra flavor, season and prepare the chicken before breading the chicken, you may choose to season it with salt and pepper or any other preferred seasonings.