Simple Potato Egg Salad Recipe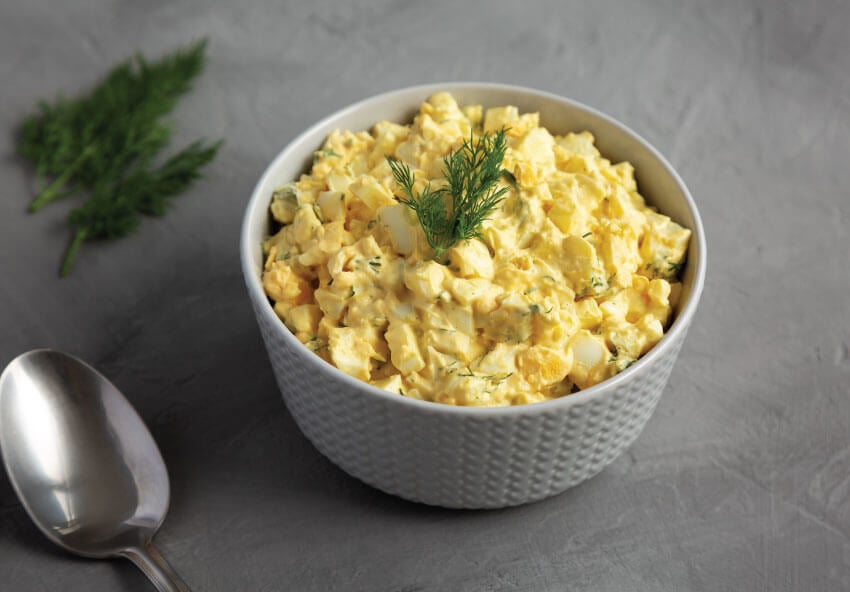 Table of Contents for Potato Egg Salad Recipe
Potato Egg Salad Recipe
Potato egg salad is a delicious and popular dish made from boiled potatoes, hard-boiled eggs, and various other ingredients mixed together. This potato egg salad can be customized in many different ways according to one's dietary needs and food preferences! This simple recipe is commonly enjoyed as a side dish or even as a light main course during picnics, barbecues, or other casual gatherings! Without further ado, let me walk you through on how to make this simple potato egg salad recipe!
Potato Egg Salad Recipe Ingredients
3 large potatoes, peeled and chopped into cubes

4 hard-boiled eggs, chopped

1 cup mayonnaise

1 apple, cut and diced

1/2 English cucumber, cut and diced

1/4 tsp of black pepper

1/2 tsp of salt

1/4 tsp of sugar
Potato Egg Salad Recipe Step-By-Step Instructions
Start by boiling the diced potatoes in a pot of salted water until they are fork-tender. This usually takes about 10-15 minutes, depending on the size of the potato chunks. Be careful not to overcook them, as you want them to hold their shape. Once the potatoes are cooked, drain them and let them cool down to room temperature.

While the potatoes are cooling, peel the hard-boiled eggs and separate the egg whites from the egg yolk. Go ahead and also dice up the whites of the hard-boiled eggs.

This would also be a perfect time for you to prep your cucumbers and apple by dicing it into small pieces if you have not done so already!

In a bowl, add your egg yolk and use a masher to mash the egg yolk.

Then, add in your cooled potatoes to the same bowl and use the masher to mash together the potato and egg yolk.

Add your cup of mayonnaise and mix into the potato and egg yolk mixture.

Add your salt, black pepper and sugar into the mixture.

Finally, add in your diced egg-whites, diced cucumber and diced apple into your mixture and gently fold the ingredients together!

Now is a perfect time to taste your almost completed potato egg salad recipe and adjust to your likings!

And there you have your completed super simple potato egg salad recipe!
Potato Egg Salad Recipe Notes
Having a picnic, potluck or family meal, but don't know what to make? This potato egg salad recipe has got you covered! Not only is the recipe super versatile so you can adjust it to your taste, but it is super simple to make and for sure to be a favorite side dish. Its creamy texture, the richness of hard-boiled eggs, and the comforting flavors of potatoes and dressing make it a classic favorite that anyone can enjoy.