Heart Healthy Tuna Salad Without Mayo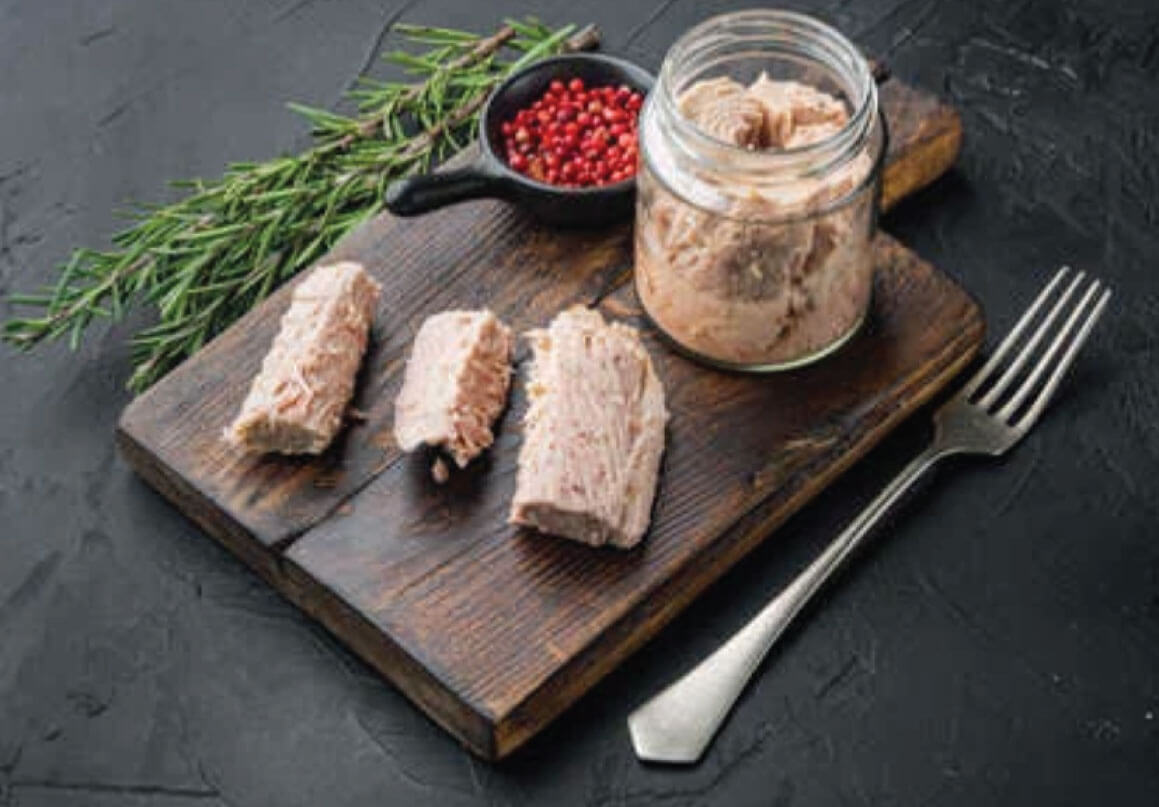 This Tuna Salad Recipe Without Mayo is a Delicious Low Calorie Tuna Recipe For Weight Loss
Tuna is a star ingredient from your pantry. In a pinch, you can make a simple sandwich or salad topped with this yummy powerhouse of protein and taste. Tuna is not only a wonderful source of lean protein, but also omega 3s, iodine, selenium and vitamins D and B12. In spite of this, many times tuna salad gets a bad rap. Especially since many of the tuna brands on the market contain extra fats and a higher sodium content than is best for most people to consume. When choosing a tuna for making this tuna salad recipe without mayo reading tuna labels are very important to read. Ideally, look for a tuna that has been sustainably harvested and is lower in mercury counts. There are several brands that pride themselves on harvesting from smaller fish, which means a smaller amount of mercury per serving, and also usually a fish that is not in danger of being overfished. Other nutrition considerations to look for when purchasing tuna include sodium content and whether it's packed in water or oil. As always, do the best you can to find a product that meets your specific nutritional needs and is affordable.
Equipment Needed for this Heart Healthy Tuna Salad Recipe without Mayo:
Knife and cutting board

Small mixing bowl
Ingredients Needed for this Heart Healthy Tuna Salad Recipe With No Mayo:
1 tbsp olive oil or avocado oil

1 tsp salt and fresh cracked pepper, to taste

1 5oz can tuna

1/2 avocado

1 tbsp minced onion or shallot (freeze dried works great here)

Juice from half of a lemon squeezed, or 1-2 tbsp lemon juice (or more to taste)
Preparation of this Heart Healthy Tuna Salad Recipe Without Mayo
When making the tuna salad recipe open the can of tuna and drain off the liquid. Rinse the tuna and drain off the water. Remove any discolored pieces and set aside.

In the bowl, mash the avocado. Add the lemon juice, salt, pepper, olive oil and minced onion. Blend all of the ingredients together with a fork, mashing any larger pieces of avocado. As you mix the avocado with the olive oil and lemon juice, it will create a velvety dressing.

Add the tuna and stir together to combine.
Serving Suggestions for this Heart Healthy Tuna Salad without mayo
This tuna salad without mayo recipe makes enough tuna salad without mayo for two sandwiches, but is also wonderful as a topping for a mixed greens salad. Other variations include: Celery salt and or minced celery, freshly chopped dill weed and minced dill pickles, or wasabi and soy sauce with a sprinkle of sesame seeds.