Italian Marinated Chicken Recipe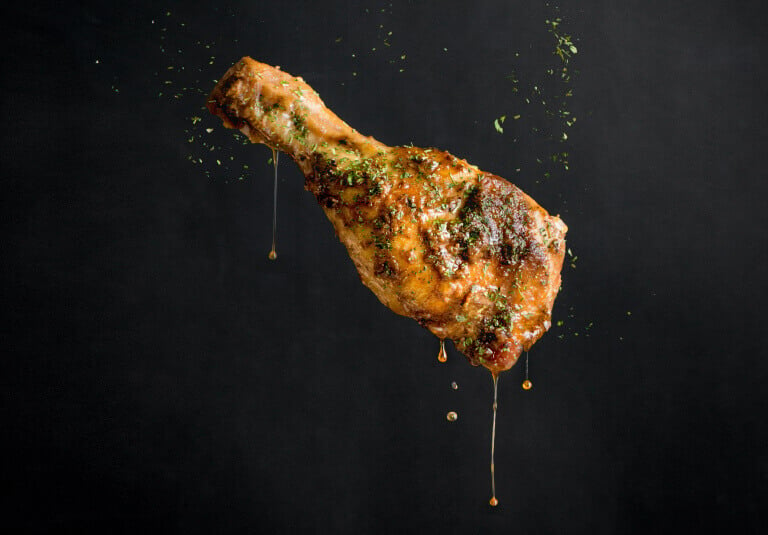 This Italian marinated chicken breast recipe uses savory herbs, some light salt and pepper and vinegar to give you a juicy and tender chicken breast that will keep your taste buds wanting for more. Not only is this a delectable protein option but it is a versatile dish that goes well with a plethora of sides from pasta dishes to mashed potatoes or as an "antipasti" with a toasted bruschetta or layered with a fresh basil pesto sauce. The possibilities are limitless.
Kitchen tools needed for this Italian Marinated Chicken Recipe
Cutting board

Chef's knife

Mixing bowl

Measuring scoops

Cast Iron Pan

Meat thermometer
Italian Marinated Chicken Recipe Ingredients
4 boneless, skinless chicken breasts

1/4 cup olive oil

1/4 cup red wine vinegar

1 teaspoon dried basil

1 teaspoon dried oregano

1 teaspoon garlic powder

1/2 teaspoon salt

1/4 teaspoon black pepper
Italian Marinated Chicken Recipe Video
Cooking Directions for this Italian Marinated Chicken Recipe Cooking Directions
In a bowl, whisk together the olive oil, red wine vinegar, fresh basil, salt, and other spices and seasonings.

Place the chicken breasts in a bowl and place marinade over them. Allow the chicken breast to absorb the marinade.

Refrigerate the Italian marinated chicken breast recipe for at least 30 minutes or overnight.

Next, Preheat the grill or the cast iron pan* to medium-high heat. Remove chicken from the bag and discard excess marinade.

Grill chicken for about 6-7 minutes per side or until it reaches 165 degrees internal temperature.

Let chicken rest for a few minutes before serving.
Notes about this Italian marinated Chicken recipe
*A cast iron pan is very important in this Italian marinated chicken recipe since the thickness of cast iron retains heat well and distributes heat evenly. This makes them ideal for searing, browning, and sautéing vs a thin aluminum pan.
Italian Marinated Chicken Nutrition Information
This Italian marinated chicken breast recipe offers great nutritional benefits and can be enjoyed when following a weight loss diet with a side salad or on a bodybuilding diet plan when served with a side of mashed potatoes and a side of sautéed string beans. The nutrition information for one mid-sized (~4oz) marinated chicken breast is:
Calories 210

Total Carbohydrates 1g

Protein 28g
This Italian marinated chicken recipe goes great over a mixed greens salad or as a protein to a pasta of choice.