Low Calorie Vegan Salad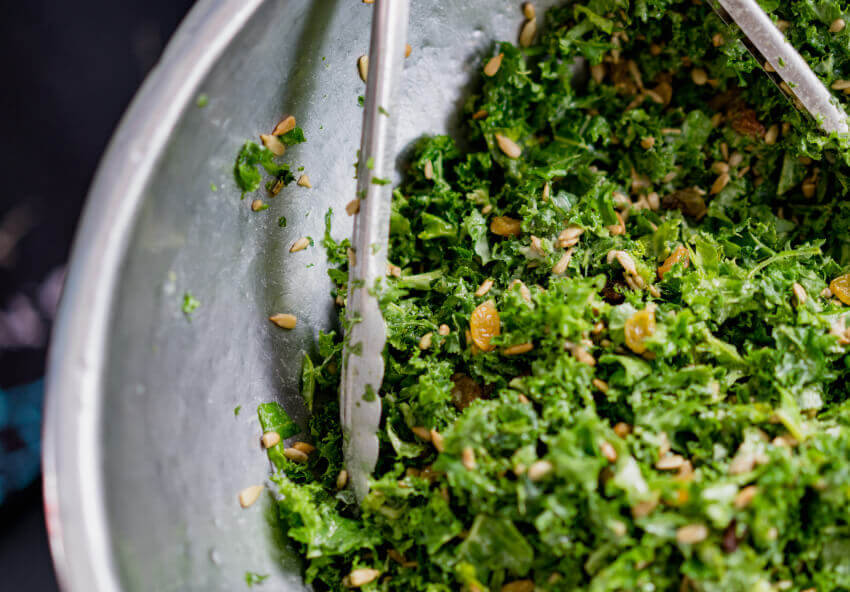 This simple vegan salad recipe is perfect for a quick and healthy lunch or dinner. The kale, baby spinach, arugula, lettuce leaves in the salad provides plenty of nutrients and the thin red onion strips add a crunchy texture to the salad as well as a bit of tanginess. The almonds and cranberries add some healthy fats and sweetness to the mix. The balsamic vinaigrette dressing ties all the flavors together and makes this salad a tasty and satisfying vegan salad recipe.
Simple and delicious vegan salad recipe Ingredients
1 bunch of mixed greens (lettuce, parsley, kale, spinach…) washed and chopped

1/4 cup sliced almonds

1/4 cup dried cranberries

1/4 cup diced red onion

1/4 cup olive oil

2 tablespoons balsamic vinaigrette

Salt and pepper to taste
Simple and delicious vegan salad recipe Preparation
In a large salad bowl, add the salad leaves, sliced almonds, dried cranberries, and diced red onion.

Drizzle the low calorie balsamic vinaigrette dressing over the salad and toss well to combine.
Enjoy this vegan salad recipe as a low carb meal or add some garbanzo beans as a vegan source of protein or some steamed brown rice to add some carbohydrates to this vegan meal.