How to Cook Kielbasa Recipe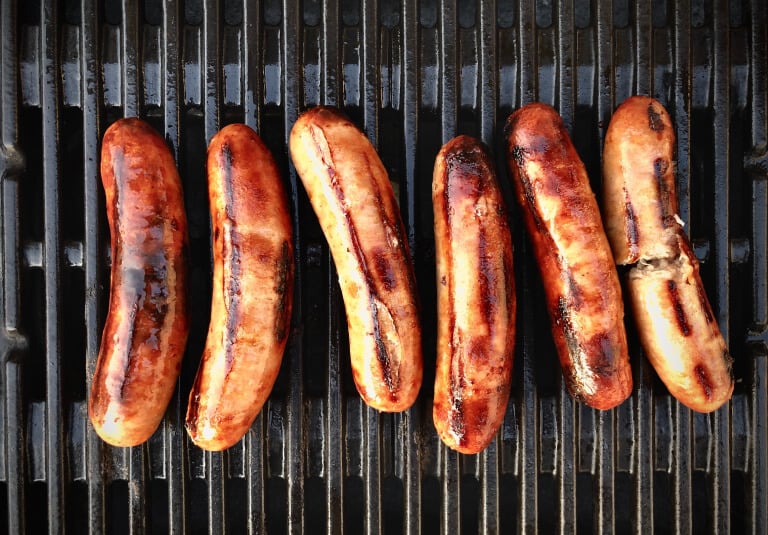 Kielbasa is a type of Polish sausage that can be cooked in several different ways such as grilling, pan searing or boiling. Generally, Kielbasa is almost always sold pre-cooked in the United States, meaning that the sausage only needs to be heated before you enjoy it.
Kielbasa is Polish for sausage. So, there are actually many different types of kielbasa types and recipes.
Here is a simple recipe for cooking kielbasa:
Kielbasa Recipe Ingredients
1 pound kielbasa sausage

1 tablespoon olive oil
Kielbasa Recipe Cooking Instructions
Preheat the oven to 375°F (190°C).

Cover with foil and add to oven.

Use the appropriate kitchen knife to slice the kielbasa into 1/4 to 1/2 inch thick rounds.

Heat the olive oil in a large skillet over medium-high heat.

Add the sliced kielbasa to the skillet and cook until browned on both sides, about 5-7 minutes.

Transfer the kielbasa to a baking dish and bake in the preheated oven for 10-15 minutes, until heated through.
Alternative kielbasa recipe cooking methods:
Alternatively, you can also grill, pan sear, or boil kielbasa.
To grill kielbasa, heat the grill to medium-high heat and cook for 10-12 minutes, turning occasionally, until browned and heated through.
To pan sear kielbasa slice the sausage into pieces. Add 1 tbsp of olive oil in the pan and turn up the heat.
To boil kielbasa, place the sausage in a pot of boiling water and simmer for 10-15 minutes until cooked through.
Notes About kielbasa
Kielbasa can be purchased pre-cooked. In this case, you just have to heat and brown your kielbasa.
There you go, three easy ways to cook Kielbasa! Go ahead and incorprate the Kielbasa into dishes such as a polish sausage and green lentil sauteed stew or into a penne pasta arrabbiata recipe to elevate the flavor of the Kielbasa. Happy Cooking!