Best Beef Stroganoff Recipe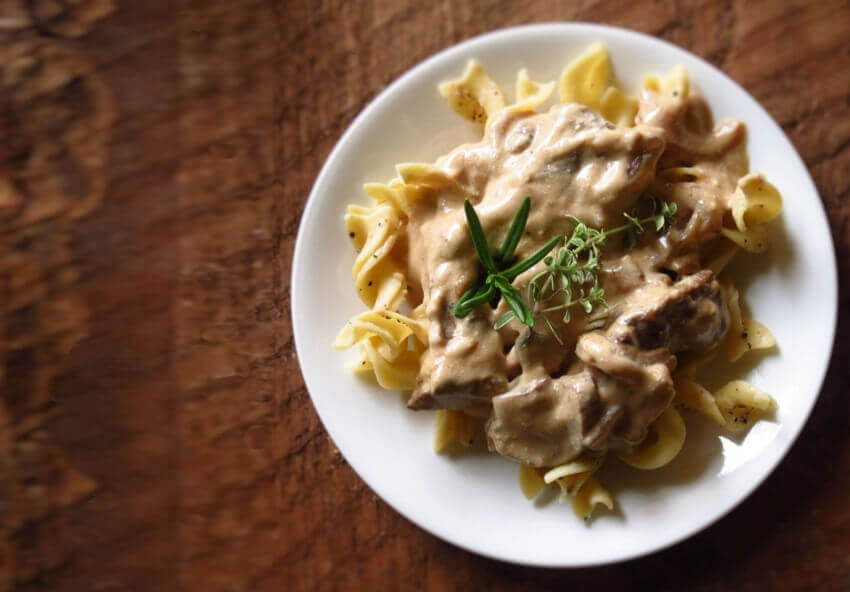 Beef stroganoff consists of tender strips of beef sirloin cooked in vegetable broth and topped with a creamy mushroom and sour cream sauce. The meal can be served over noodles or over a bed of steamed rice as an alternative.
Beef Stroganoff Recipe Ingredients:
1 pound of beef sirloin steak, cut into thin strips

1/2 cup of all-purpose flour

1/2 teaspoon of salt

1/4 teaspoon of black pepper

4 tablespoons of butter

1 large onion, chopped

1 cup of sliced mushrooms

2 cloves of garlic, minced

2 tablespoons of tomato paste

2 cups of vegetable broth

1 tablespoon of Worcestershire sauce

1 cup of sour cream

1/4 cup of chopped fresh parsley

12 ounces of egg noodles
Beef Stroganoff Recipe Cooking Directions
Trim the membrane and excess fat from the beef sirloin tip steaks.

Cut the beef sirloin tip steaks lengthwise in half, then crosswise into 1-inch wide strips.

In a bowl, combine the flour, salt, and pepper. Add the beef strips and toss until coated.

In a large skillet, melt 2 tbsp of butter over medium-high heat. Add the beef strips and cook until browned on all sides, about 5 minutes. Remove the beef and set aside.

In the same skillet, melt the remaining 2 tablespoons of butter. Add the onion, mushrooms, and garlic and cook until tender, about 5 minutes.

Stir in the tomato paste, vegetable broth, and Worcestershire sauce. Bring to a simmer and cook until the sauce has thickened, about 10 minutes.

Add the cooked beef back into the skillet and stir in the sour cream. Cook until heated through, about 5 minutes.

Serve the beef stroganoff over the cooked noodles and sprinkle with chopped parsley.
Enjoy this delicious homemade beef stroganoff recipe over a bed of pasta.