How It Works
1. Join For Free
Join the program for free here.
2. Link Website
We will send you a widget for your website that automatically links to the MealPro menu.
3. Earn
Get paid when a user purchases a meal plan through your website.
Health Club Case Study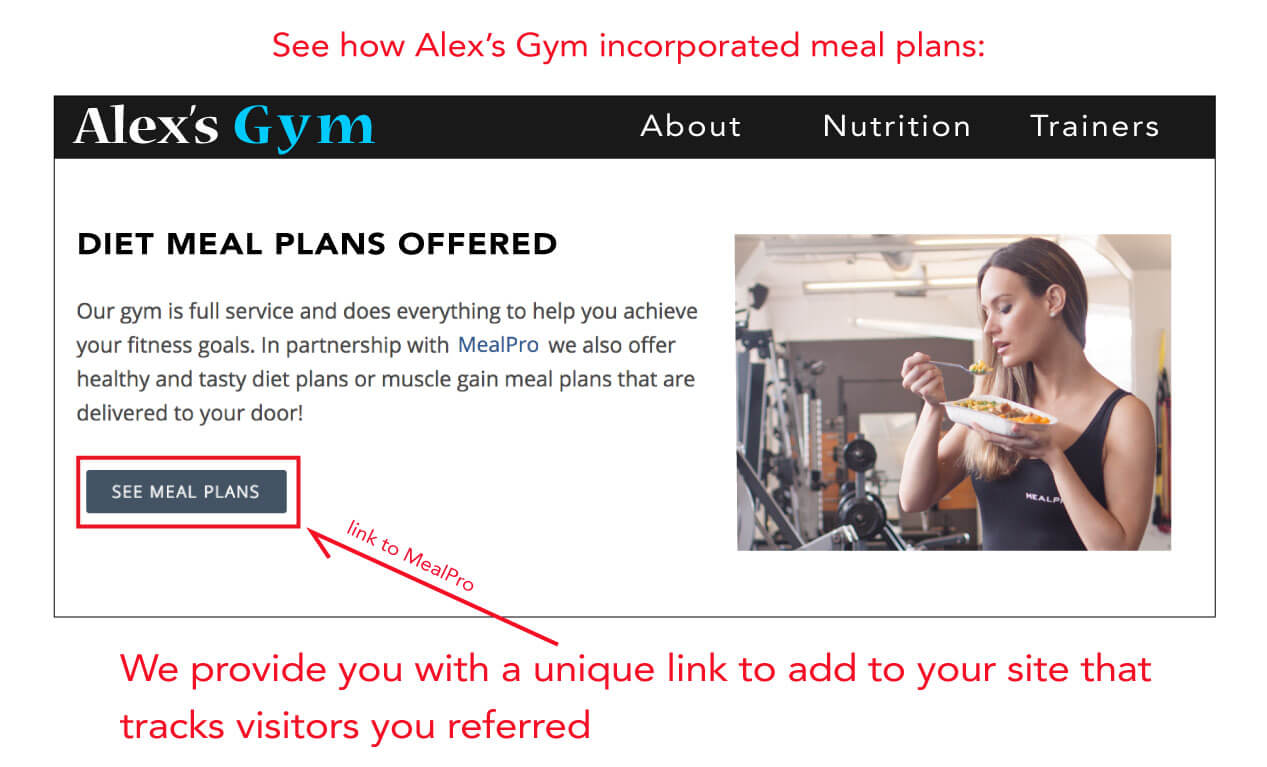 We Offer Multiple Types of Fitness Meals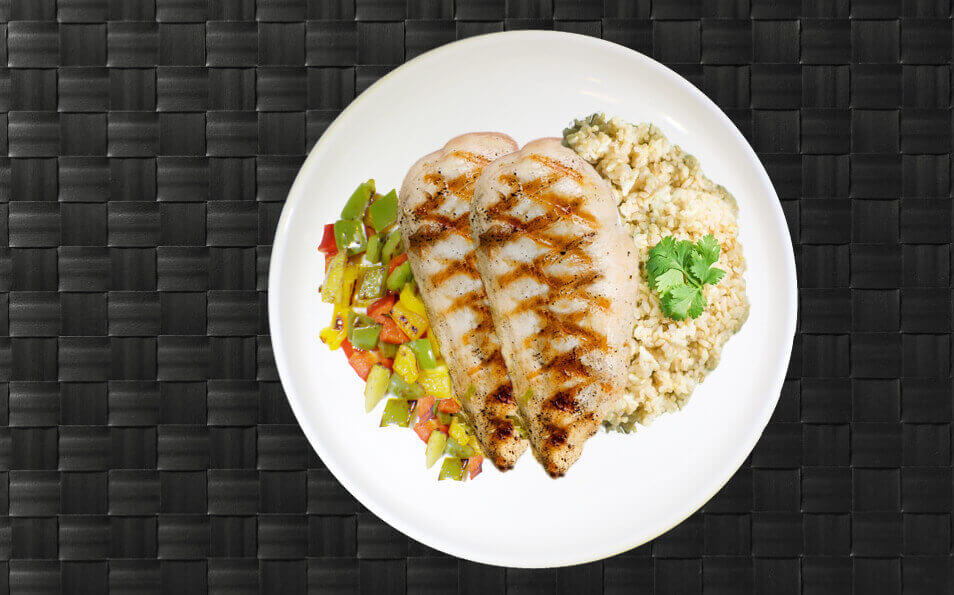 High Protein Meals
Perfect to build muscle. These muscle meals have over half a pound of lean protein sources from different types of meat, fish, and plant sources. Meal prices start at $9.99 and meal plan prices start at $135.99.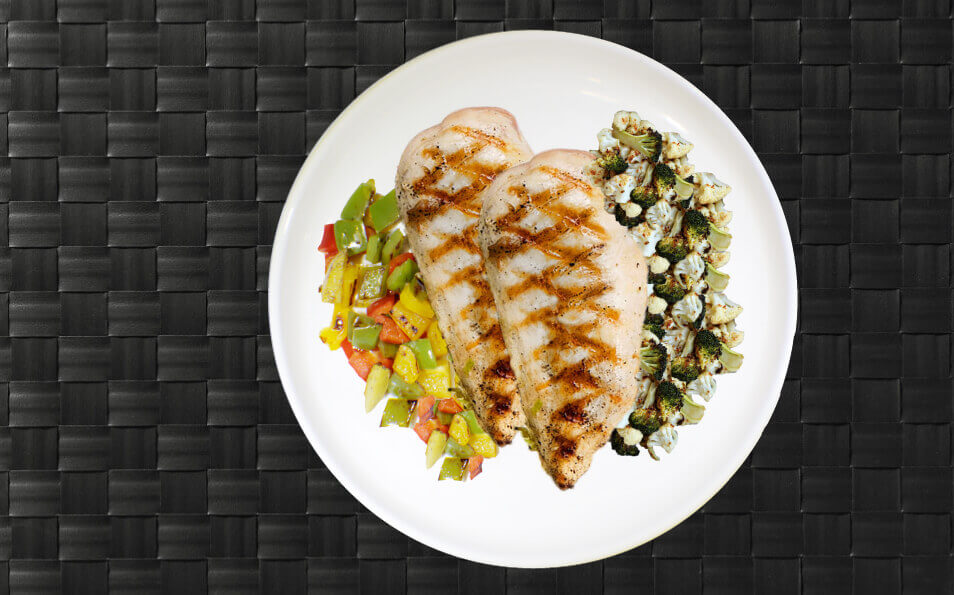 Low Carb Meals
The low in carb meals are abundantly portioned with protein and vegetables, making them fiber rich for digestive health. Meal prices start at $8.99 and meal plan prices start at $119.99.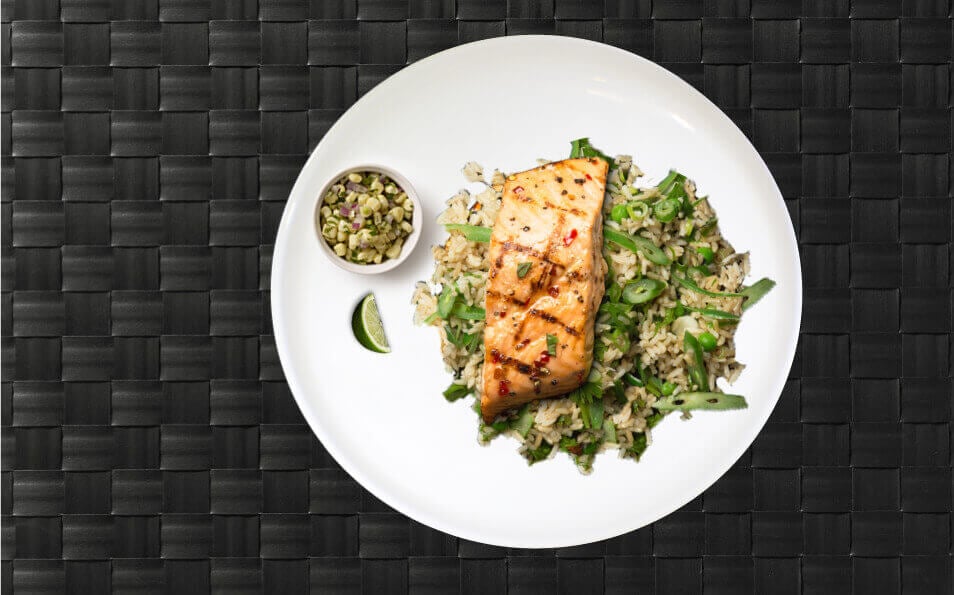 Calorie Portioned Meals
Our expert chefs portion every meal and disclose all the macros. Meal prices start at $8.99 and meal plan prices start at $125.99.
Sell meal plan subscriptions and earn money just by adding a link to your website:
Partner FAQ's
How do you track referrals?
Each Health Club is given a unique link to embed on their website. When a user navigates to our page from your affiliate link our software tracks his origin along with his order. We also set a 60 day cookie in the user's browser. We can track your Client's orders to you even if your Client comes to our portal directly, so long as the first time he came through your link.
How are my incentives calculated?
Once a Client is associated with your Club, each meal plan shipment he receives counts for you, for a whole year! Just keep our link on your home page, and money will be rolling in.
Am I stuck in a contract?
Gosh, no! You may discontinue promoting the product anytime, by removing our widget from your website.

Websites Based in the United States and Canada