Vegan Vegetable Soup Recipe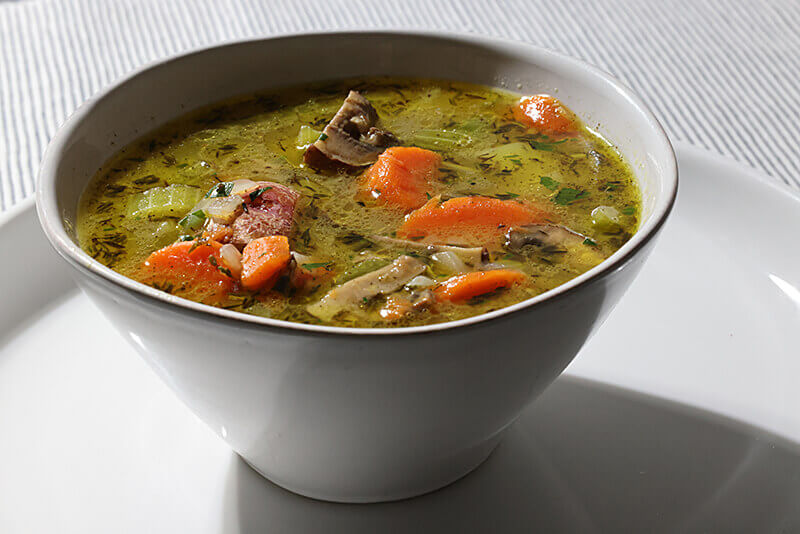 Delicious and easy vegetable soup recipe
I've been making this simple vegetable soup for years. It is pretty basic, but packed with healthful flavor and nothing can beat a hot bowl of soup with some sourdough bread on a cold winter evening. The veggies are up to you, but the aromatics used (onion, celery, carrot) are essential for the flavor profile and are the basis of almost all French sauces and broths.
Delicious vegetable soup ingredients
Cooking instructions for this vegetable soup recipe
Start with the broth. You can use vegetable broth, beef broth, or chicken broth. If you are making your own stock from a powdered or paste base, prepare it as a first step.

Chop all veggies so that they are similar in size. I like chunky soup, with pieces about ¾ inch – 1 inch.

Heat a large pot and add all of the seasonings, the onions, carrots and celery to the pot on high heat for about 5 minutes, stirring often, until the onions have softened.

Add the mushrooms and cook for 5 more minutes.

Add the broth.

Add the potatoes.

Simmer for 20 – 30 minutes until the potatoes are tender.

Serve as a side with a protein like some brown or white rice as a starch.