Quick Sautéed Green Beans Recipe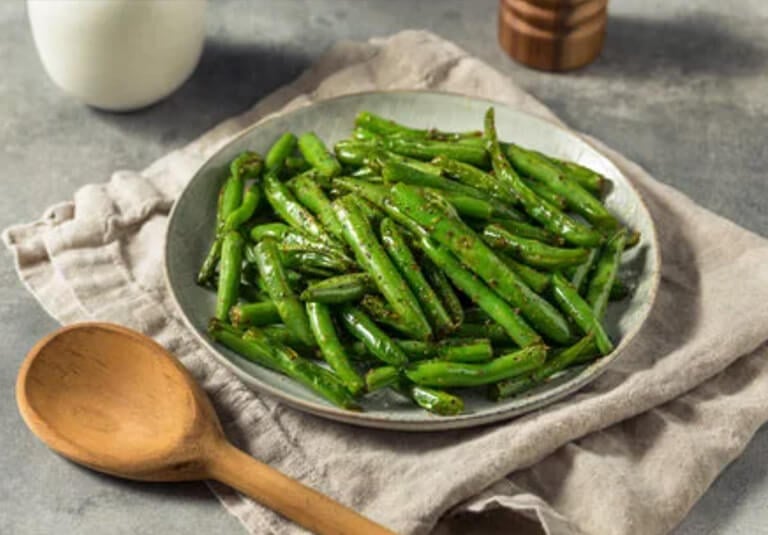 Quick Sautéed Green Beans Recipe
Sometimes after you've cooked a really complicated entree like a braised pork chops recipe, or you've had a hard day but want to eat a somewhat civilized meal, you need something like this sautéed green beans recipe; a side dish that tastes and looks impressive, but is made in a short amount of time with simple ingredients. There's no shame in cooking with frozen veggies, especially if you can't find them fresh and in season. In fact, keeping a stash of your frozen favorites on hand is a wonderful way to store organic produce affordably. Frozen veggies are also most often processed with the least amount of added ingredients, including the unhealthy amount of sodium in most canned vegetables. Not only is this Sautéed green beans recipe a delectable side dish, but green beans also go great in soups or as the star ingredient in a midweek omelette, frozen vegetables are perfect in a pinch. Especially in a quick sauté with minced onions, garlic, shallots, herbs and butter, as in this Sautéed green beans recipe, with frozen vegetables you can't go wrong!
Ingredients for Quick Sautéed Green Beans:
1 small bag of frozen green beans

Salt and pepper

1 tablespoon of extra virgin olive oil

1/2 medium sized onion diced (apx. 1/2 C)

1 tablespoon of dried oregano

1 tablespoon of cold butter
Instructions for Quick Gourmet Green Beans:
Chop the onion into a small dice.

Add 1 tablespoon of olive oil to a sauté pan or skillet and heat over medium.

Add the onion and sprinkle generously with salt. Stir and cook for 3-5 minutes, until the onion starts to turn brown.

Add the dried oregano to the pan and stir into the remaining oil and onions. As the oregano infuses with the oil and warms, it will become fragrant. This is called 'blooming' or toasting your spice, which brings out more natural oils of the herb.

Add the frozen green beans to the pan. Stir well. Cover and cook for up to 10 minutes, stirring every couple of minutes.

To finish, uncover and add the tablespoon of butter. Stir over the residual heat from your burner (you can turn off the stove at this point). The cold butter will emulsify into the warm liquid given off by the onions and beans and create a pan sauce.

Serve at once as a perfectly quick and simple but elevated side dish to your favorite entree. This goes great with pork chops, or skirt steak.