Montreal Steak Seasoning Recipe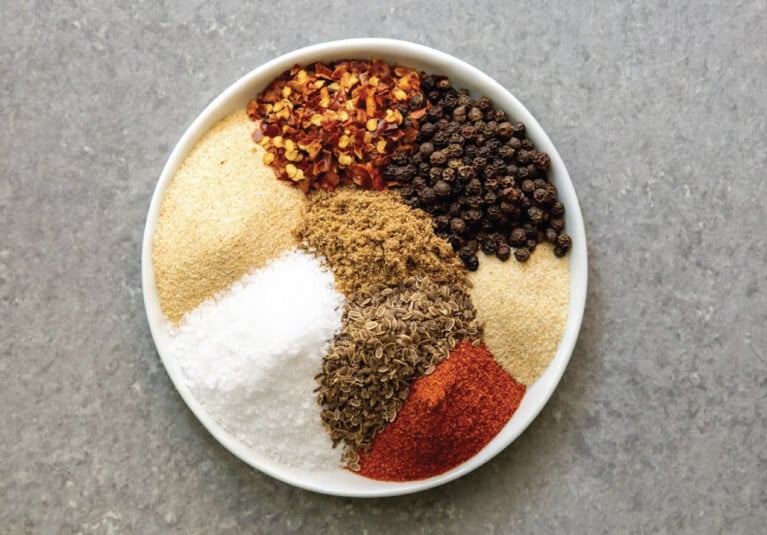 Montreal Steak Seasoning Dry Rub Overview
The flavor of this Montreal steak seasoning is bold and zesty, with a mild sweetness from orange zest. It tastes similar to the pickling spice used for making corned beef or pastrami. This dry rub is shelf stable.
Montreal Steak Seasoning Recipe Tools Needed
Measuring cups

Mixing bowl

Storage container
Montreal Steak Seasoning Recipe Ingredients
Kosher Salt – 1/2 Cup

Black Pepper Cracked – 1 tbsp

Onion Powder -1 tbsp

Garlic Granulated – 1tbsp

Chili flakes – 1/2 tbsp

Coreander – 1/2 tbsp

Cayenne pepper – 1 tbsp

Paprika – 1 tbsp

Thyme – 1 tbsp
Preparing the Montreal Seasoning Recipe
Add all the spices listed above to a bowl and mix together to create the Montreal steak seasoning.

Store in an air-tight container and use for a steak recipe like a ribeye steak or a skirt steak recipe.