10 Min Easy Homemade Stir Fry Sauce Recipe From Scratch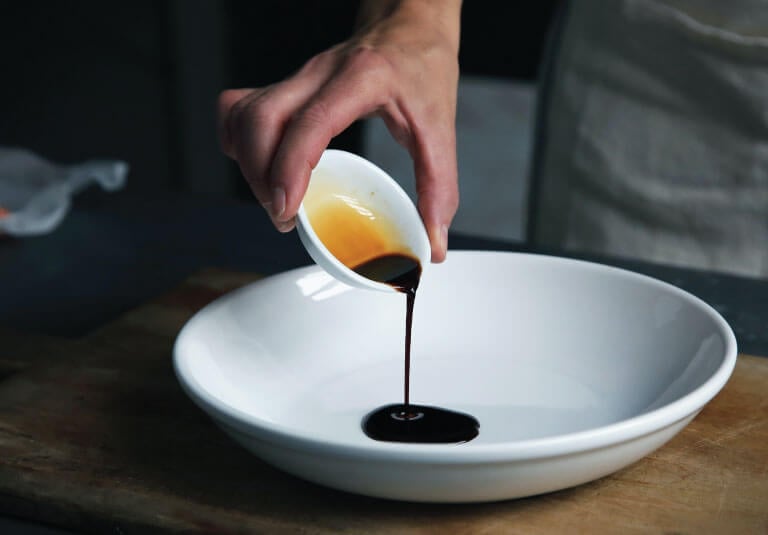 Easy 10 Minute Stir Fry Sauce Overview
This beef stir fry sauce uses soy sauce as a base and is mainly used for asian style cooking. With just a few ingredients and 10 minutes of your time, you'll have a versatile stir fry sauce that can elevate your beef and broccoli stir fry or other types of asian dishes to the next level.
Stir Fry Sauce Recipe Video Tutorial
Stir Fry Sauce Recipe Ingredients
1 cup low sodium soy sauce

2 cups beef broth

1 teaspoon garlic powder

1 teaspoon onion powder

1 teaspoon ginger

1 tablespoon honey

White wine (e.g., Chardonnay) for thickening

Potato flour (or coconut flour for gluten-free option)
Homemade Stir Fry Sauce Recipe Step-By-Step Written Instructions
In a saucepan, combine 1 cup of low sodium soy sauce and 2 cups of beef broth.

Add 1 teaspoon each of garlic powder, onion powder, and ginger to the saucepan. These spices will infuse the sauce with delightful flavors.

For a touch of sweetness, incorporate 1 tablespoon of honey into the sauce. Adjust the amount to your preference.

Give the sauce a quick taste test to ensure it's suitably sweet for your stir-fry dish. Feel free to add more honey if desired.

Place the saucepan on the stove over medium heat and let the mixture come to a simmer. Allow it to simmer gently.

Meanwhile, prepare the thickening agent. Mix a small amount of white wine (e.g., Chardonnay) with potato flour. This combination will create a gluten-free sauce. Alternatively, you can use regular all-purpose flour.

Gradually add the wine and flour mixture to the sauce, stirring continuously. The consistency should be pourable, similar to a heavy syrup.

Keep stirring until the sauce thickens to your desired consistency. If needed, you can prepare additional slurry (wine and flour mixture) to thicken the sauce further.

Once the sauce has reached the desired thickness and flavor, remove it from the heat.

Let the sauce cool down, and if you prefer, transfer it to jars for storage. Store the sauce in the refrigerator until you're ready to use it.
Homemade Stir Fry Recipe Notes
*Optionally, for a tangy twist, squeeze a little lime or lemon juice into the sauce. This will add a refreshing citrus flavor.
10 Minute Stir Fry Recipe Conclusion
Congratulations! You've successfully made a delicious stir-fry sauce from scratch. Whenever you're preparing stir-fry dishes like chicken stir-fry, vegetable stir-fry or even a beef and broccoli stir fry, you can simply jar your sauces and use them as needed to enhance the flavors of your meal. This homemade sauce will add depth and flavor to your stir-fry dishes, making them even more enjoyable. Feel free to explore different variations by adjusting the seasonings according to your taste preferences.