Traditional Filipino Adobo Sauce Recipe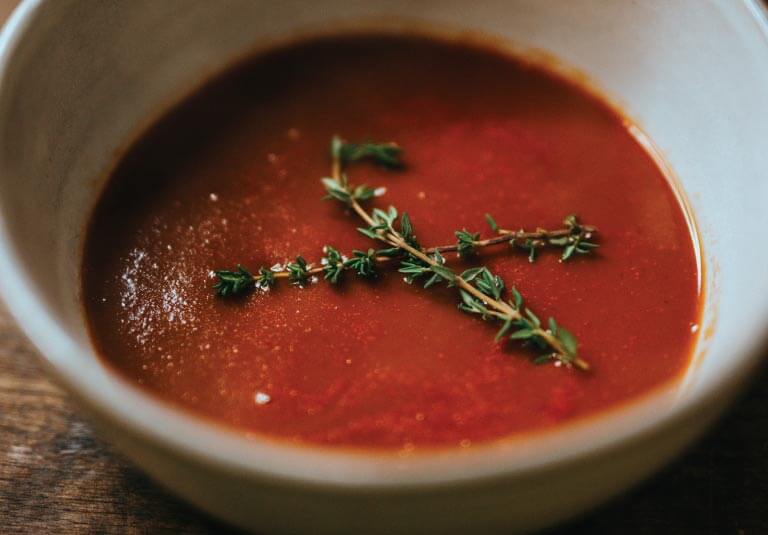 Adobo Sauce is a Filipino Sauce That is Frequently Paired With Steamed Rice.
Table of Contents for this Adobo Sauce Recipe
Traditional Filipino Adobo Sauce Recipe Overview
Welcome to my step-by-step guide on making a delicious traditional Filipino Adobo sauce recipe. Derived from tomato sauce, this flavorful adobo sauce is a staple in Filipino cuisine and pairs perfectly with chicken or pork adobo. Follow along as I walk you through the process of creating this mouthwatering sauce.
Traditional Filipino Adobo Sauce Step-By-Step Recipe Video
Traditional Filipino Adobo Sauce Recipe Ingredients
2 tablespoons extra virgin olive oil

1 red onion, diced

2 stalks of celery, chopped

2 carrots, chopped

4 cloves of garlic, minced

¼ cup white wine

1 cup vegetable broth

2 tablespoons brown sugar substitute

¼ cup red wine vinegar

1 teaspoon fish sauce

½ teaspoon crushed pepper

1 teaspoon ground pickling spice

1 tablespoon soy sauce

6-7 ounces tomato sauce

Rice flour or coconut flour (optional, for thickening)
Traditional Filipino Adobo Sauce Recipe Step-by-Step Written Instructions
Heat a little olive oil in a pot over medium heat.

Add the diced red onion and sauté until softened.

Stir in the chopped celery, carrots, and minced garlic. Sauté for a few minutes until the vegetables are tender.

Pour in the white wine and let it simmer for a minute to cook off the alcohol.

Add the vegetable broth to the pot and allow the mixture to cook down until the carrots and celery are soft.

Incorporate the brown sugar substitute and red wine vinegar into the sauce, stirring well.

Add the fish sauce, crushed pepper, and ground pickling spice for extra flavor.

Mix in the soy sauce, adjusting the amount according to your taste preference.

Stir in the tomato sauce and let the sauce simmer for a few more minutes to meld the flavors together.*

Once the sauce has reached your desired consistency, remove it from the heat and let it cool slightly.

If desired, you can use an electric burr mixer to puree the vegetables for a smoother sauce. Alternatively, leave the vegetables as they are for a chunkier texture.
Store the Adobo sauce in the fridge or jar the sauce in a glass jar at home for later use.**
Traditional Filipino Adobo Sauce Recipe Notes
*Optionally, if you prefer a thicker consistency, you can use rice flour or coconut flour to thicken the sauce. To do this, create a slurry by mixing the flour with a little wine or vegetable broth until smooth. Add the slurry gradually to the sauce while stirring, until you achieve the desired thickness.
**Usage for adobo sauce is typically to marinate and cook chicken or pork adobo. Simply grill your meat until browned, then add it to the sauce and simmer for 30-40 minutes to create a delicious Adobo stew. Serve over white or steamed brown rice for a traditional Filipino meal.
Traditional Filipino Adobo Sauce Recipe Conclusion
Congratulations! You've successfully made a flavorful traditional Filipino Adobo sauce. This versatile sauce adds a delightful tangy and savory flavor to your favorite meat dishes. Enjoy the authentic taste of Filipino cuisine right in your own kitchen.