Renal Zesty Chicken Recipe For Kidney Failure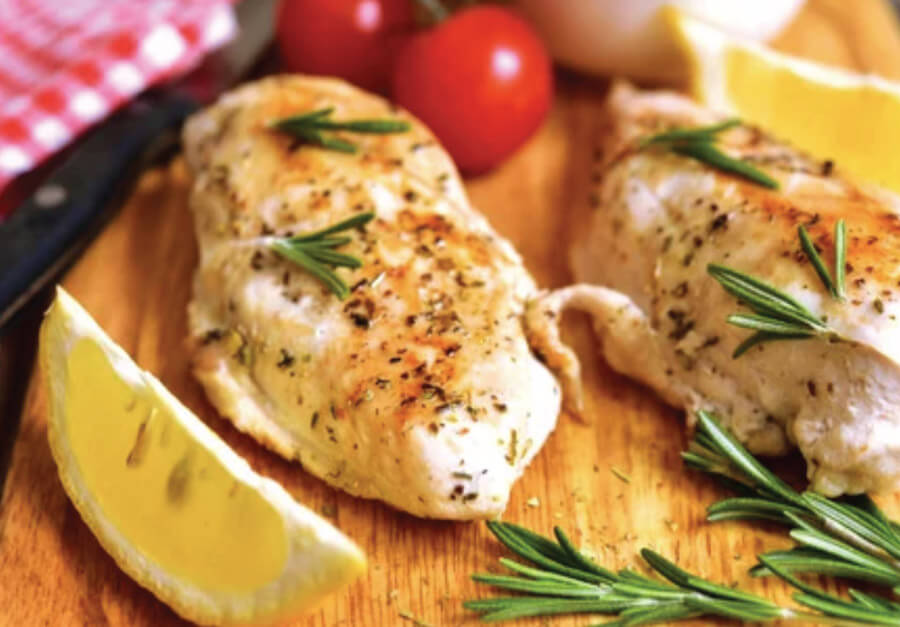 This recipe is for renal failure stage two and three. If you are in dialysis, limit your liquid intake and don't prepare the sauce.
Table of Contents for this Renal Chicken Recipe:
Easy Renal Zesty Chicken Recipe for Dialysis
This is kidney friendly zesty chicken recipe is can be uses to prepare a dialysis meal or a renal failure meal with minor adjustments. This is because our dialysis chicken recipe is low in sodium, phosphorous, and potassium and high in protein. Instead of salt this dialysis chicken recipe uses zero-calorie spices like paprika that adds flavor without the sodium. This dialysis zesty chicken recipe can also be adapted for renal failure stages 2 or 3 by reducing the protein portion.
Dialysis meals requires high protein. Renal failure stage 2-3 requires low protein to alleviate kidney functions. For this reason you would have to make adjustments to this kidney friendly zesty chicken recipe based on the stage of renal failure you are in.
Kitchen Tools For This Zesty Renal Chicken Recipe:
Skillet

Measuring cups

Measuring spoons

Meat tenderizer hammer or other tool to pound the chicken flat
Classic Zesty Renal Chicken Recipe Ingredients:
1 Boneless skinless chicken breasts*

2 Tsp olive oil

1 Tbsp. Hungarian paprika seasoning

1 Garlic granulated

1/3 Cup diced tomatoes

1/4 Cup grated parmesan cheese

1 Tbsp. parsley, finely chopped
How To Cook This Easy Renal Zesty Chicken Recipe
Pound the chicken breasts with the meat tenderizer hammer so that they are even in thickness (about ½") and season all over with 1½ Tbsp. Sprinkle the zero-calorie and zero-salt paprika seasoning.

Heat 2 tsp olive oil in a large skillet over medium-high heat. Once hot, add the renal seasoned chicken and sear on both sides. Turn heat down to low and sauté until cooked thoroughly. Transfer the renal cooked chicken to a cutting board, slice into thin strips, and cover to keep warm.

Remove the renal chicken and slice. In the meantime, do not clean the skillet. Save for the next step of our renal chicken recipe.

In the same skillet over medium heat, sauté the diced tomatoes with granulated garlic for 30-60 seconds or until the garlic is fragrant. Sauté for about 2 minutes.
Renal Zesty Chicken Recipe Dialysis vs. CKD Stage 2,3
For Dialysis / Renal Failure Stage 5: If you are preparing this zesty renal chicken recipe meal for a patient in dialysis you can prepare the recipe using a whole chicken breast since these patients need high protein.
For Renal Failure Stages 2 & 3 Limit protein intake. Limiting the protein intake to 2-3 ounces helps alleviate kidney functions.
What is a renal chicken recipe? Our renal chicken recipe is low in sodium, so we use salt-substitute like herbs and spices as flavor enhancers. If you enjoyed this recipe, you can also view our renal chicken piccata recipe here.
Limit liquids on dialysis. If you are preparing this zesty renal chicken recipe for someone on dialysis limit liquids and do not prepare the sauce. This is because patients on dialysis have to monitor liquid intakes very closely.
How do you I store this renal chicken recipe? Store leftovers in an airtight container for 2-3 days. Reheat in a skillet or the microwave.
You can also purchase ready made renal meals delivered on our website that meet the nephrologist requirements for different stages of renal failure.