What is the Vegan Diet?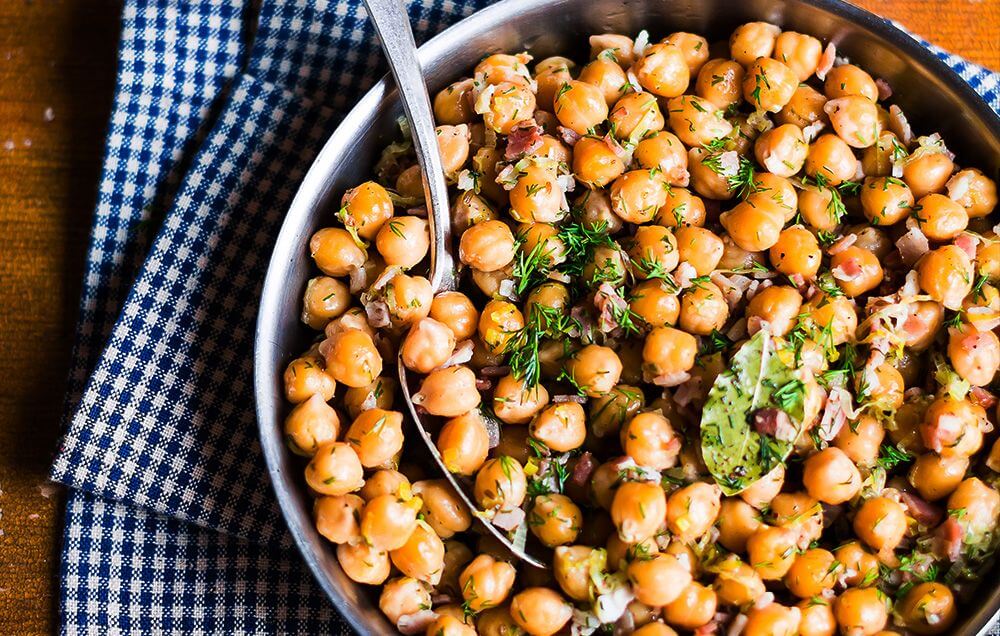 Ahhh… the vegan diet plan.
Have you recently had a moral awakening and realized that you just can't eat animals or animal derived products?
Good news, there's a diet out there that doesn't involve eating animals or animal products. It's called the vegan diet.
But, the problem is that when people think of the vegan diet and vegan food in general, it only makes people think you're consuming a diet of iceberg lettuce and chopped carrots. Not exactly the type of pleasing foods that they were imagining.
The good news is that it doesn't have to be this way. Trying to achieve the vegan diet doesn't have to be difficult nor tasteless. Trying it out can also bring some health benefits, such as weight loss and improved blood sugar control.
Want to know how you can achieve this diet while getting an easy vegan recipe? Continue reading, and I'll tell you how!
Eating a vegan diet
Let's set some ground rules, shall we? Here are the foods you can NOT eat:
Absolutely no meat (well obviously!)
No dairy
No eggs
No bee products (honey)
No seafood
Vegan food is devoid of all animal products, hence why you can't eat meat or anything associated with the animals. It's a diet that attempts to exclude all forms of animal exploitation and cruelty.
However, you may now be wondering "that's great and all, but am I going to be subjected to eating like a rabbit if I want to achieve the vegan diet?" Well, this is a common misconception, as vegan food when cooked right can be very delicious and leave you wanting more.
Different types of vegan diet
There are also different variations of the vegan diet. I'll list them out below so you can choose a diet that suits your lifestyle:
Junk food: A vegan diet plan lacking in whole plant foods that relies heavily on mock meats and cheeses, fries, vegan desserts and other heavily processed vegan foods.
80/10/10: A raw food vegan diet plan that limits fat-rich plants such as nuts and avocados and relies mainly on raw fruits and soft greens instead. Also referred to as the low-fat, raw-food vegan diet or fruitarian diet.
Raw till 4: A low-fat vegan diet plan inspired by the 80/10/10 and Starch Solution. Raw foods are consumed until 4 p.m., with the option of a cooked plant-based meal for dinner.
Raw food: A vegan diet plan based on raw fruits, vegetables, nuts, seeds or plant foods cooked at temperatures below 118°F (48°C).
Whole food: A vegan diet plan based on a wide variety of whole plant foods such as fruits, vegetables, whole grains, legumes, nuts and seeds.
Health benefits of the vegan diet
Vegans tend to be skinnier and have a lower body mass index (BMI) than someone who's not a vegan. Also, by eating vegan foods, it may help keep your blood sugar in check. Part of the benefits can be explained by a higher fiber intake with the foods consumed, which blunts the blood sugar response. This is a huge positive for prevention of Type 2 diabetes and diabetics alike.
vegan foods may also help keep your heart healthier and lower your risk of high blood pressure and other heart related diseases.
Other health benefits may include: higher chance of cancer prevention, reduced arthritis symptoms, improved kidney function, and cancer prevention, and higher prevention of Alzheimer's disease.
Vegan foods you can eat
So, that's great and all, but what are some foods that I can eat?
Good question. Usually, health conscious vegans develop a balanced diet that includes the 13 essential vitamins, essential minerals and quality protein from non-animal sources like the following vegan food ideas:
Fruits and vegetables: Both foods are great overall in helping you stay healthy. Vegetables such as choy, spinach, and kale are high in iron and calcium.
Sprouted/Fermented plant foods: tempeh, sauerkraut, and kimchi contain probiotics and vitamin K2.
Foods that has whole grains (cereals and whole grain bread): A great source of complex fiber, iron, B-vitamins, minerals, and carbohydrates.
Nutritional yeast: The easiest way to obtain protein, it also somewhat tastes similar to cheese.
Calcium-rich plant dairy products: Since you can't drink dairy products from the animal source, plant dairy products helps vegans get their dietary calcium needs. Get them with vitamin D rich and vitamin B12.
Seeds: Seeds are a good benefit since they contain Omega-3 fatty acids and protein.
Nuts/Nut butter: Get the unblanched and un-roasted options, they're a good source of iron, magnesium, zinc, and vitamin E.
Tofu: Tofu is rich in protein and is a great alternative to animal based protein such as meat, fish, and poultry.
Conclusion on vegan foods
Yes, the vegan diet definitely is not for the fainthearted. Hell, even your favorite pleasures, such as dining out may present itself to be a huge challenge. As with any diet, benefits start to only appear if you are consistent and dedicated.
But the vegan diet has many positives, both to the environment and your overall health. When done right, the vegan foods that you eat can be tasty too!
An easy vegan recipe to try
If you're interested in trying out vegan foods, but wonder if they taste great, wonder no more. Here's a sample of an easy vegan recipe to help you get started on your way. (Thanks to vegankit.com for this recipe!)
Ingredients
1 cup Bob's Red Mill Organic Whole Wheat Flour
1 tablespoon baking powder
¼ teaspoon salt
1 cup almond milk or dairy-free milk of choice
2 tablespoons olive oil or melted coconut oil
2 tablespoons maple syrup or sugar of choice
1 teaspoon pure vanilla extract
Vegan Pancakes Cooking Instructions
In a mixing bowl, whisk together the flour, baking powder and salt.
In a 2-cup liquid measuring cup or another mixing bowl, whisk together the milk, oil, maple syrup and vanilla extract until thoroughly blended. (If your coconut oil solidifies on contact with the cold milk, gently warm it in the microwave just until it liquifies again.)
Pour the liquid mixture into the dry mixture.
Stir until combined, so only a few lumps remain (don't over-mix or your pancakes will be tough!). If you'd like to mix in any totally optional add-ins (like chocolate chips or blueberries), gently fold them in now.
Let the batter rest for 5 minutes so your pancakes will be nice and fluffy. Meanwhile, if you'll be using an electric skillet, heat it to 350 degrees Fahrenheit. Otherwise, heat a heavy cast iron skillet or nonstick griddle over medium-low heat. You're ready to start cooking your pancakes once the surface of the pan is hot enough that a drop of water sizzles on contact. If necessary, lightly oil the cooking surface with additional oil or cooking spray (Don't oil the surface of my non-stick griddle).
Using a ¼-cup measure, scoop the batter onto the warm skillet. Cook for 2 to 3 minutes until small bubbles form on the surface of the pancakes (you'll know it's ready to flip when about ½-inch of the perimeter is matte instead of glossy), and flip.
Cook on the opposite sides for 1 to 2 minutes, or until golden brown.
Repeat the process with the remaining batter, adding more oil as needed. You may need to adjust the heat up or down at this point. Serve the pancakes immediately or keep warm in a 200 degree Fahrenheit oven.