10 Minute Pan Seared Shrimp Recipe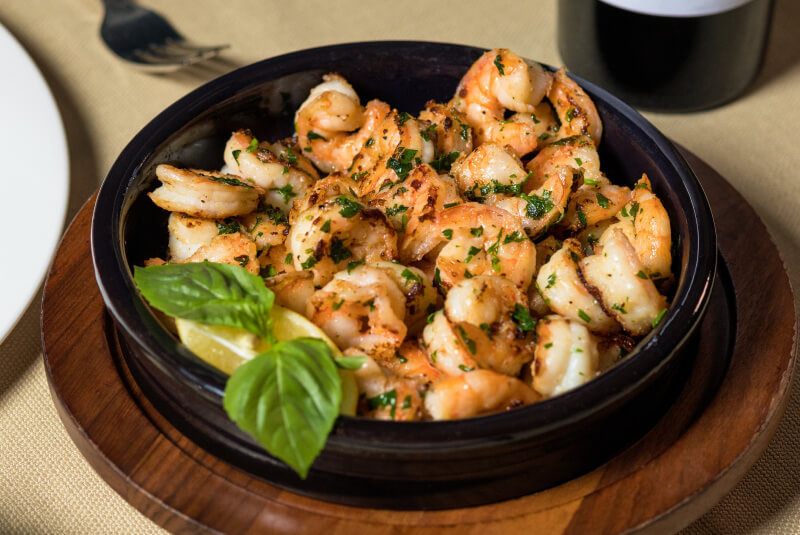 This Louisiana style dirty rice recipe is similar to cilantro lime dirty rice recipe without the cilantro, and with a little bit more zest for a flavorful punch that will go as a great side dish to any protein dish recipe such as an easy lemon chicken recipe, tri tip steak recipe, and many more!
Ingredients for this Louisiana style dirty rice recipe
2 Cups cooked white rice (leftover works great)

1 stalk of celery, chopped in small dice

1 green bell pepper, chopped in small dice

Salt and pepper – to taste

1-2 tbsp Cajun seasoning

4 tbsp olive oil

1 bunch of scallions (4-5), chopped, separated by white of the stalk and greens
Step-by-Step Cooking Instructions for this Louisiana Style Dirty Rice Recipe
Cut and Sauté the Vegetables

Cut the bell pepper from tip to tail in half, and remove the seeds. Then, slice the bell pepper making them as thin of slices that you can.

Heat 2 tbsp of olive oil and the butter over medium high heat in a skillet.

Heat the pan with 1 tablespoon of olive oil and 1 teaspoon of Cajun seasoning. Add the chopped bell peppers and celery. Sprinkle with some salt and sauté until the vegetables begin to wilt. Add the chopped white ends of your scallions and sauté just a minute more.




Add The Rice

Add the steamed rice and stir well to combine. Tossing over medium heat so that the rice heats through and absorbs all the caramelization off the pan. Set aside and cover to keep warm.
Protein that go great with this Louisiana style dirty rice include shrimp, beef and chicken.