Contract Food Production
Our private label contract packer / co-packer division cooks and packages products for its clients. The packaging and labeling services can be used for many types of products including ready made meals, deli items and other consumer packaged goods.
Perishable eCommerce Fulfillment
Our third party perishable logistics offers perishable fulfillment services in the Pacific Northwest. Capabilities include high capacity cold storage fulfillment for B2B as B2C use cases - including order picking, pulling, packaging and delivering to the end user.
Specialty Catering Services
Our specialty catering service covers a broad swath of specialty uses. We prepare and package specialty meals for special dietary requirements and unique needs like those of private airlines that need gourmet meals for VIP passengers.
Cafeteria Management
Our canteen management service handles everything related to your cafeteria. We order food, plan menus, prepare meals every day, and handle cleanup. We can also help you getting your cafeteria set up, if you don't have one yet.
Break Room Stocking
From coffee and grab and go meals to water, condiments, utensils, and snacks and fruit. Our concierge-style service keeps your break-room stocked with all the break-room necessities so business can keep going as usual with some gourmet perks.
Nutrition & Dietetic Services
Our qualified health professionals assess, diagnose and treat dietary and nutritional problems. They work with individuals or on a holistic level by assisting chefs in menu planning. Nutritionists work with senior care centers or athletic clubs.
---
About Our Company
MealPro is a vertically integrated production company. Every aspect of the food supply chain from ingredient sourcing to cooking and packaging is handled in house. This gives us more control over quality, allows customer feedback to flows faster between departments and allows us save on middleman markups - passing the savings on to you.
Each division of the company has an unwavering commitment to quality and service.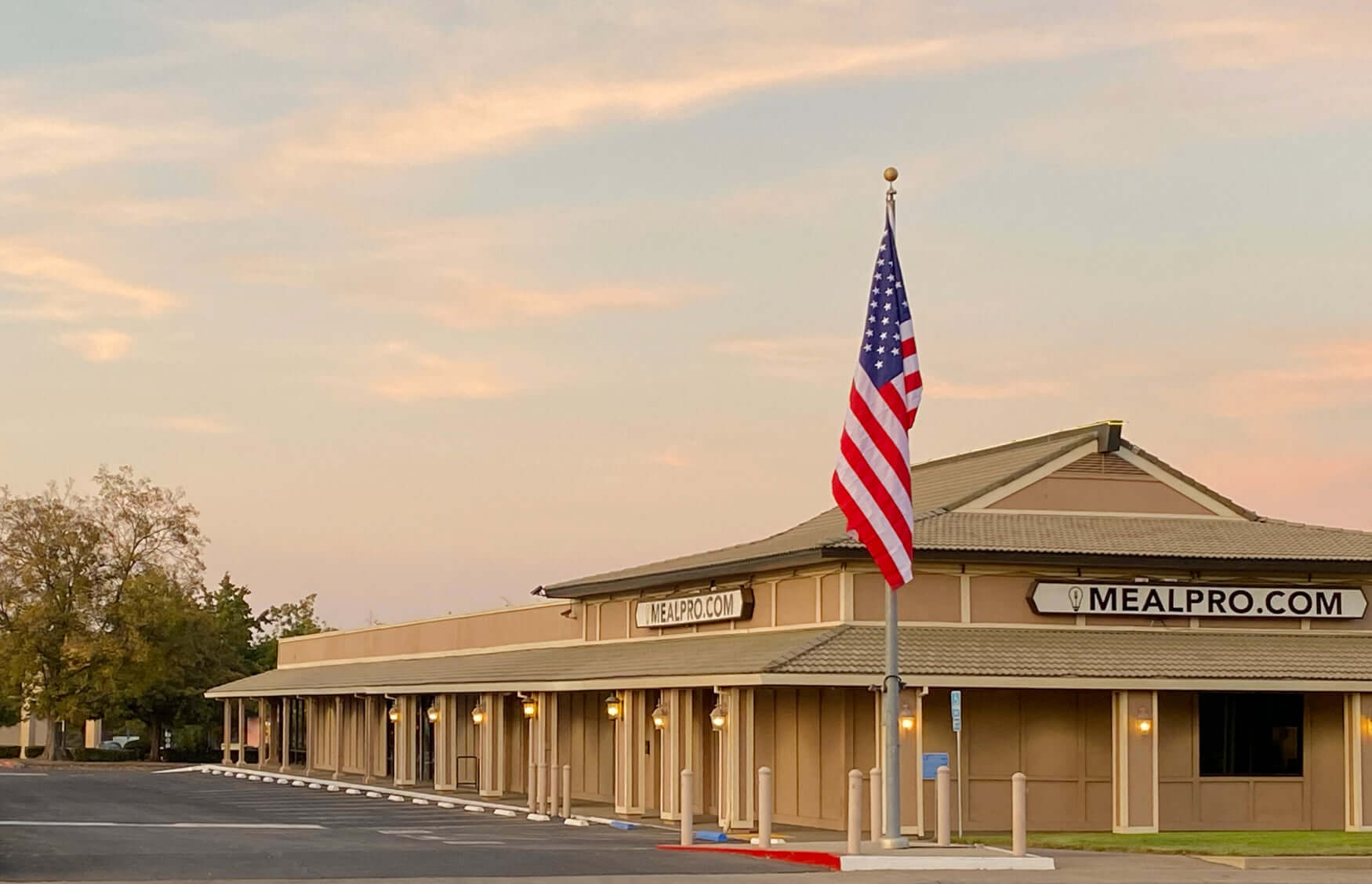 Support center and commercial kitchen in Citrus Heights, CA.
---
It begins with a conversation. Get started today by contacting us now.