Easy Keto Lemon Chicken Recipe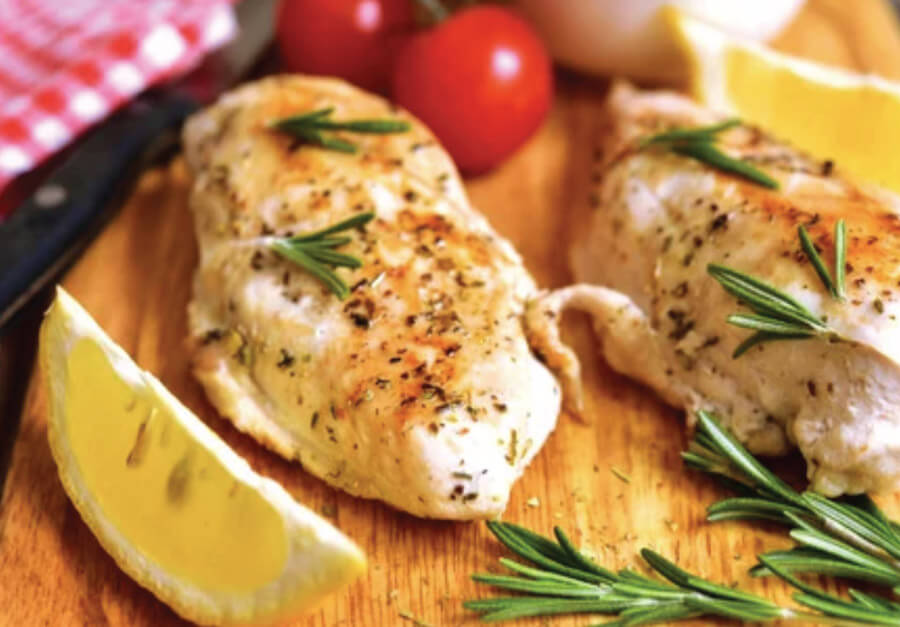 Enjoy the Keto Diet with This Mouthwatering, Easy Keto Lemon Chicken Recipe. Low in Net Carbs. High in Quality Fats. Get Your Body to Ketosis and Supercharge Fat Loss.
Easy keto Lemon Chicken Recipe Overview
This easy keto lemon chicken recipe yields a tender, juicy keto meal with slight zest and pick-me-up flavor. The fresh herbs give this lemon chicken recipe a deep, rounded flavor and aroma in every bite, making this a lemon chicken recipe you won't want to miss.

In this keto lemon chicken recipe we are using boneless, skinless chicken breast.
This easy keto lemon chicken recipe can be used for a weight loss diet (remove the butter), for a high protein diet, or for generic lunch or dinner dishes to be enjoyed with friends or family.
Kitchen Tools For This keto lemon Chicken Recipe
Skillet

Prep or mixing bowl

Measuring cups, 1/4 cup
1 tablespoon measuring spoon

1 teaspoon measuring spoon

Mallet (to pound chicken)

Spatula
Ingredients for This Lemon Chicken Recipe
2 Chicken breasts

1 Whole lemon

Lemon juice

2 Cloves garlic

1/2 Teaspoon thyme
1/2 Teaspoon rosemary

Pinch course kosher salt

Pinch ground black pepper

1/2 Stick butter
Cooking Directions for this Lemon Chicken Recipe:
Prep the chicken: Trim your chicken fillet and use a mallet or meat tenderizer to make the chicken flat (can be butterflied instead). Season the chicken with salt and pepper. (1,2)




Marinate the chicken: For this easy keto lemon chicken recipe thoroughly mix the salt, lemon pepper, thyme and herbs in a bowl with lemon juice. Add the chicken and make sure the chicken is submerged in the marinade (3,4).




Heat the skillet: For our keto lemon chicken recipe heat the skillet on medium/high heat. Place 2-3 sliced butter patties and about 1 tsp of olive oil in the skillet and swirl as the butter melts. (5)
Add the easy lemon chicken marinade to the pan, then gently lay the chicken into the hot skillet, being careful not to splash the hot oil. Cook for about 3 minutes, or until the bottom is golden/brown delicious. Turn the chicken over and cook another 2-3 minutes. Make sure juices run clear when the chicken is pierced and you'll know it's done. (6-7)





Enjoy your Easy keto Lemon Chicken recipe: Place the chicken on the serving plate and allow to sit for a few minutes.



Keto Lemon Chicken Recipe Ideas For Sides and Serving Suggestions
Plating suggestions for this easy keto Lemon chicken recipe include topping the dish with some fresh lemon wedges, parsley, or thyme leaves as garnish. Pair with a veggie of your choice and voilà – you have yourself a mouthwatering keto chicken recipe. For when you have no time to prepare this keto lemon chicken recipe see our pre-made keto meals delivered.