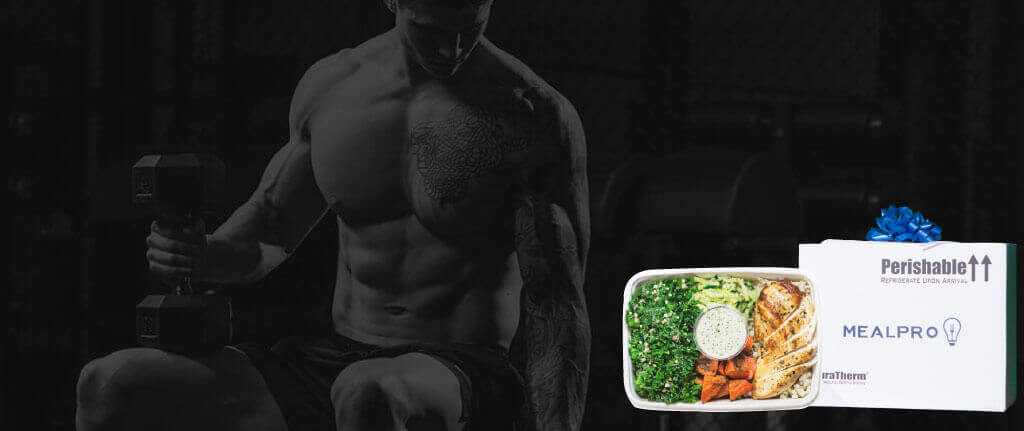 Workout Meals Delivered To Your Door
Tasty Workout Food Delivery Service to Sculpt Your Body
See Workout Meals
Many workout food delivery options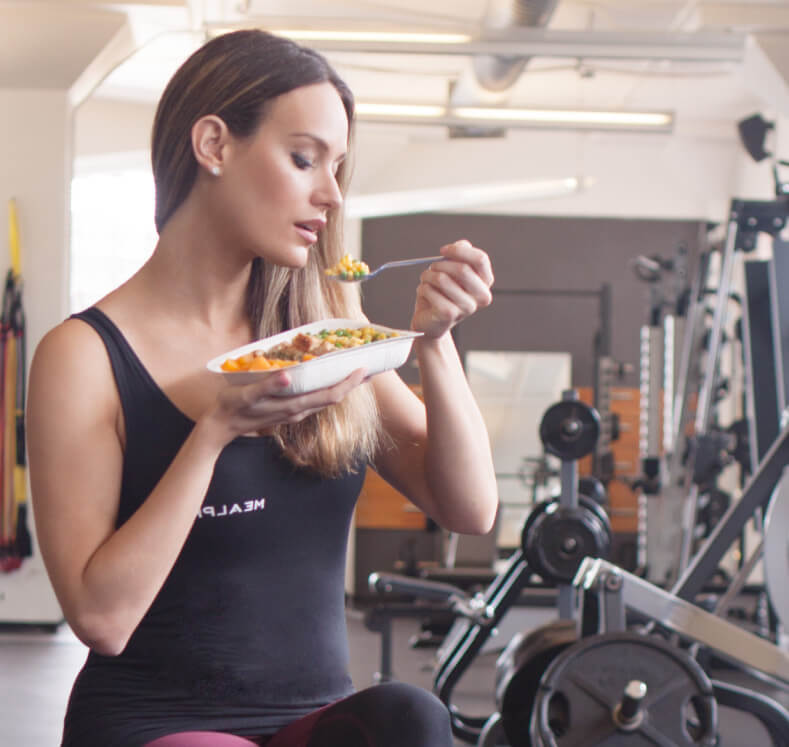 Tasty Workout Food Plans Delivery Service With Tasty High Protein Meals
MealPro is considered one of the best workout food delivery companies because our nutritionists work with expert chefs to make your tasty workout meal prep. Your tasty workout food has all natural herbs and seasoning including thyme, oregano, cilantro, chili, marijuran, lemon pepper and other natural flavors from herbs and spices to make your tasty workout food delivery delicious and as close to natural as possible. The chefs also make your gym diet plans high protein and low in fat. Some gym food is high in carbs or low in carb depending on your cutting or bulking cycle.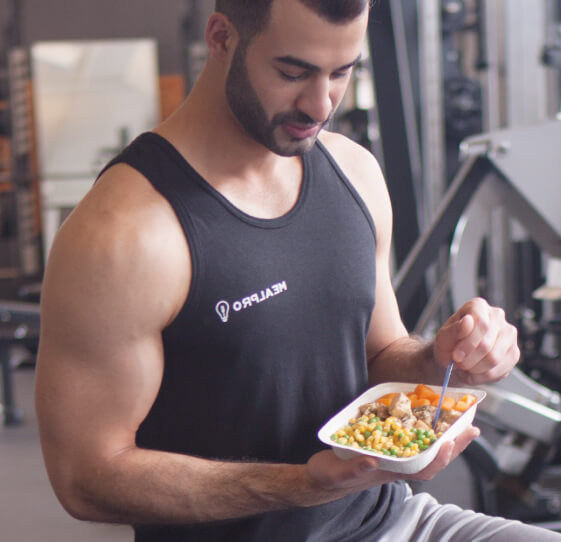 The Best Workout Food Delivery Service
Compare your healthy eating options and see for yourself why MealPro is the best workout meal delivery service on the market:
| | MealPro | Chipotle | Blue Apron |
| --- | --- | --- | --- |
| 35g+ Protein per Meal | | | |
| 22oz Portion Sizes | | | |
| Fish and Meat Variety | | | |
| Delivered & Ready in 5 min | | | |
| All Natural Ingredients | | | |
| | | | |
Get Your Gym Meal Prep Delivery Service >>
Your Tasty Workout Food Delivery Service has Tasty Gym Food Options: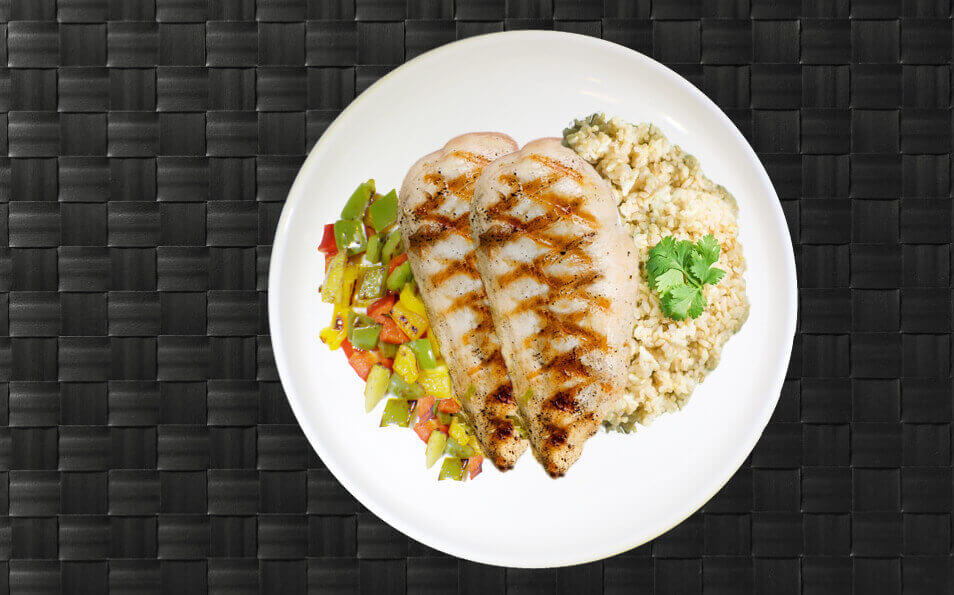 Gym Food Delivery Service
Our gym food service is ready to serve you. With different options for cutting and bulking this gym food service lets you select the meals that suit your goals.
See Healthy Food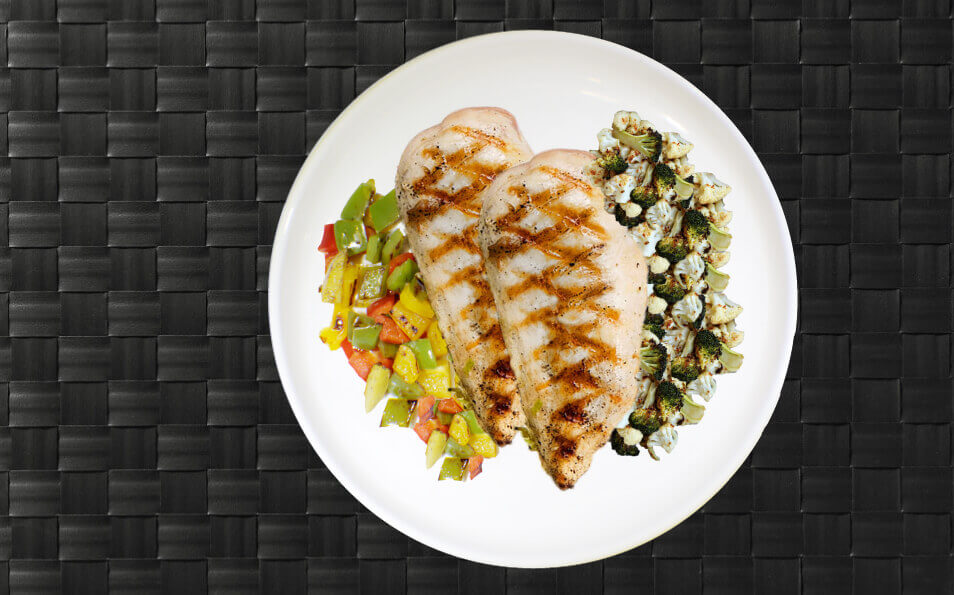 Workout Diet Plan Delivery Service
Make your own workout diet plan by grouping your meals of choice into bundles. All workout food is inspired by top athletes and prepared by expert chefs from top culinary academies.
See Diet Plan Foods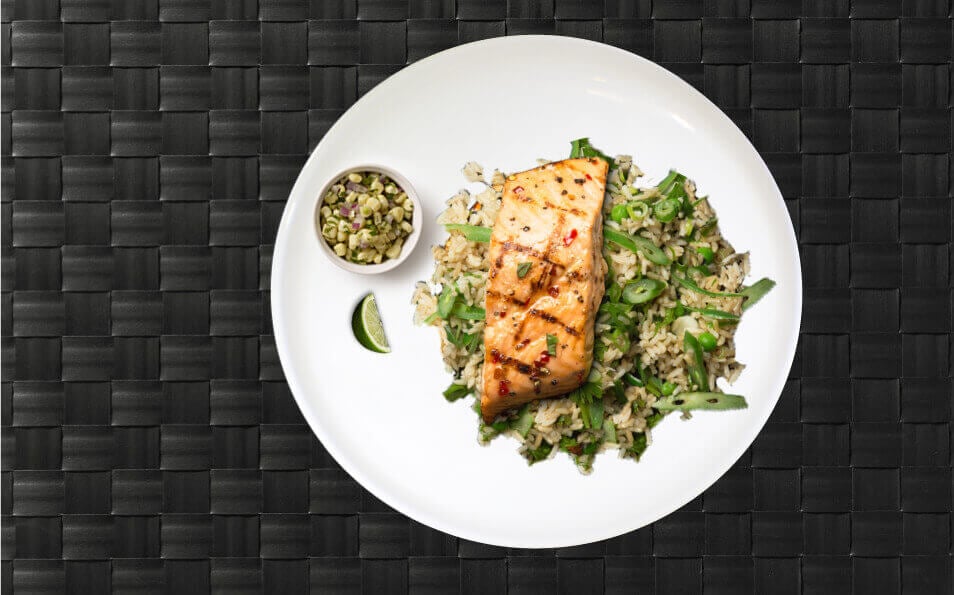 High Protein Meals Delivered
Your workout meal prep is made up of high protein meals. Your high protein food has 40+g of protein per meal. All protein is from lean cuts of red meat, white meat, wild caught seafood and plant protein sources.
See High Protein Meals
Tasty Workout Food Delivered to Your Door!
Your healthy workout diet plan delivery service and tasty gym foods have a satisfaction guarantee policy. If you do not like your high protein meals we will do everything we can to fix it or you get your money back. That's right! We will do everything we can to make this the best high protein meal delivery service for you.
Get your workout food now
15+ Tasty Workout Meal Options
Tasty Workout Food Ingredients and Benefits
An example workout meal would be top sirloin paired with mushroom, bell pepper and red onion with baked sweet potato fries. The sweet potato is slow digesting, so it keeps your blood sugar constant and prevents you from storing body fat. As you can see, your workout meals are truly nutritionist made and chef crafted. Allow MealPro to do the high quality meal prepping and portioning and cleaning for you. As the best workout meal delivery service we weigh every single tasty workout meal and count all the macros for you. This is a high protein meal delivery service that gives you even more benefits:
Affordable Workout Food Delivered
Our affordable workout meal company operates only on the web. We save on restaurant costs and we eliminate the grocery store markups. We pass all the savings on to you! Get High quality gym meal prep at affordable prices now. When you combine the quantity and quality of tasty high protein foods that we give to you and the prices you can see MealPro meals are the best Workout Meals Delivered on the market.
Workout Meals Delivered Save You Time
Did you know that our gym meal delivery services can save you up to 10 hours per week! Once you try the workout meal prep delivery service you will not be standing in line at the store, we will shop, cook and clean for you. All of this while purveying quality natural ingredients and cooking for nutrient retention. MealPro strives to be the best workout food delivery company for our customers.
Quality Gym Food Delivered
All your tasty workout meals are made from wild seafood, local produce and lean cuts of red meat or white meat. Some healthy workout meals have complex carbs, and some have simple carbs but you can select your tasty workout meal delivery options based on your gym goals. All the high protein meal options and food variety makes MealPro the best workout meals delivered.
Portable Workout Food Delivery
Your gym meal prep is delivered in microwave-safe workout meal prep containers. Your workout food is delivered vacuum sealed so your gym meals remain fresh and are completely leak proof when taken on the go. MealPro workout food delivery service pre-cookes all your meals in bite-size pieces, so you only need a fork to enjoy the gym food to-go. We think of everything for you, making MealPro the best workout meals delivered.