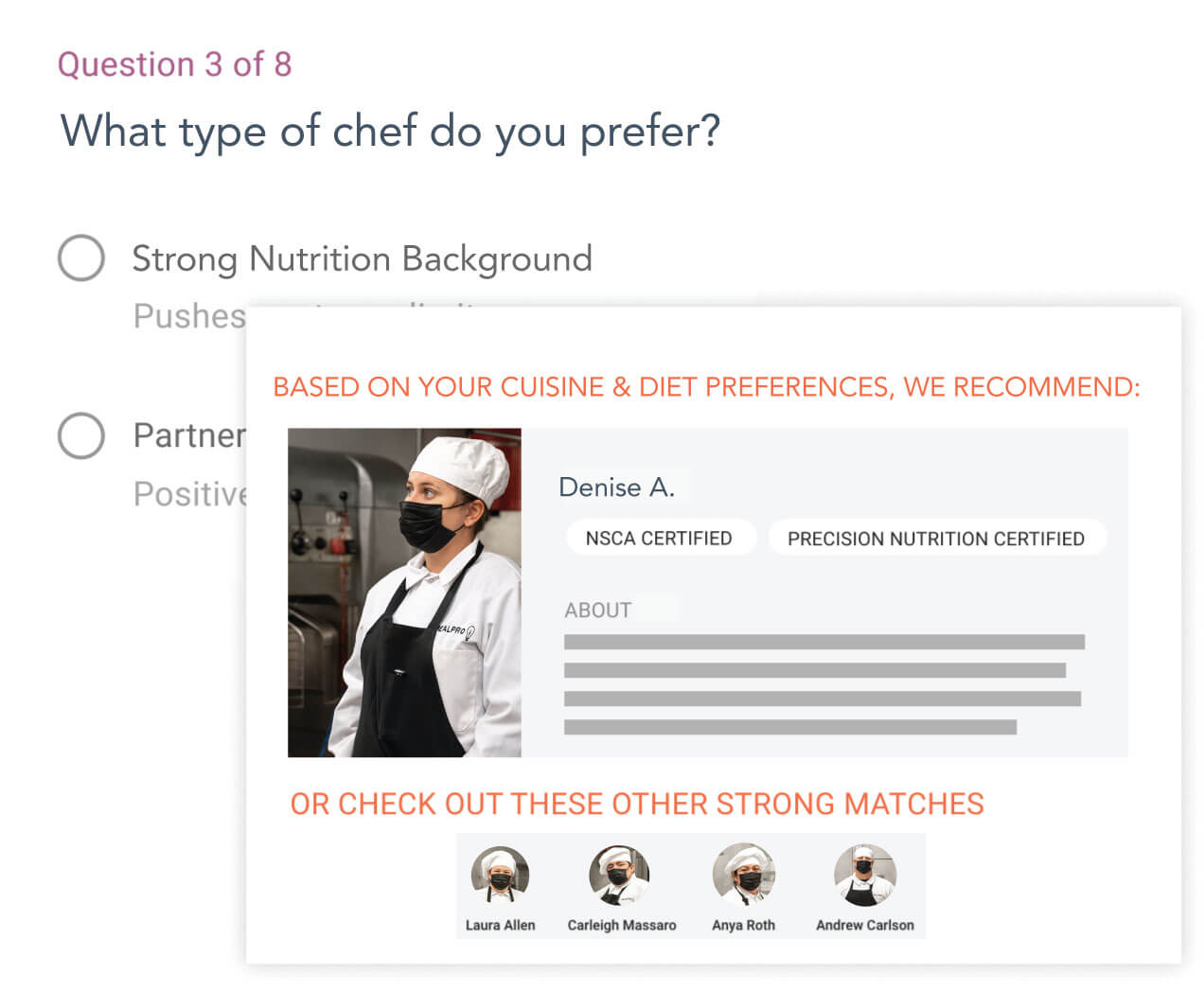 1. Get matched with one of the many expert personal chefs.
We'll pair you with your expertly trained personal chef based on diet type and cuisine.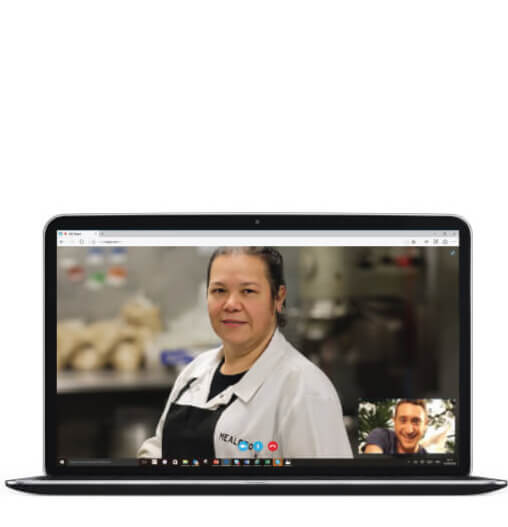 2. Call or chat with your personal chef about your diet and menu.
Connect with your chef to align on diet type, and food preferences. Set up your chef to build the perfect meal plan.
3. Your meal plan is cooked in MealPro's state of the art kitchen.
Your personal chef builds each meal plan specifically for you and cooks everything in the MealPro kitchen.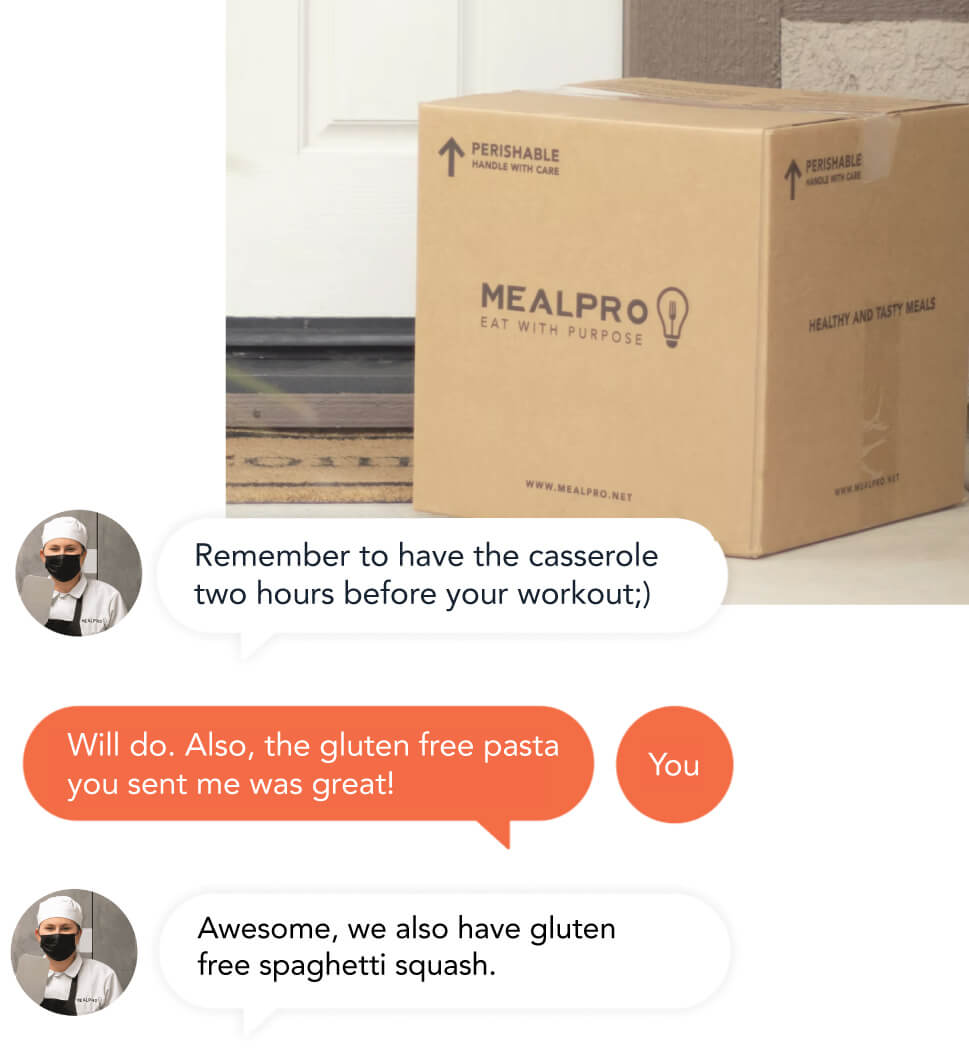 4. Your meal plan is packaged and is delivered to your door nationwide.
Your healthy and tasty meals are delivered in special thermal boxes to your door nationwide.
---
A Trusted Personal Chef Service
MealPro is a personal chef service company that provides you the best capabilities and expert chefs you can trust. Our culinary staff is fully vetted and works out of our state of the art kitchen using only the highest quality ingredients purveyed from approved suppliers. All, while operating under our best in class food safety and process control guidelines. Our personal chef service company offers ready made meals delivered to your door by your personal chef. The plethora of ingredients and best in class cooking equipment give our culinary professionals limitless possibilities to conjure up your ideal meal plan, making us a primary foundation for you.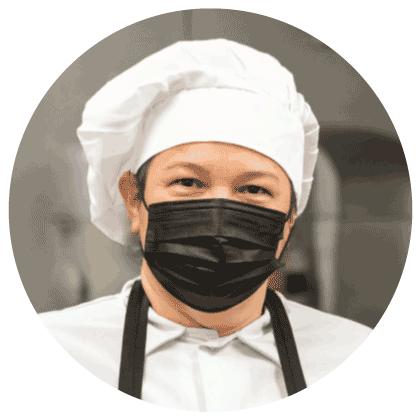 1. FULLY VETTED PERSONAL CHEFS
Our personal chef service ensures all chefs go through a rigorous vetting process before being selected. Every personal chef is ServSafe certified. Some of your personal chefs come from a fine dining background while others were executive chef's for sports teams in their prior roles.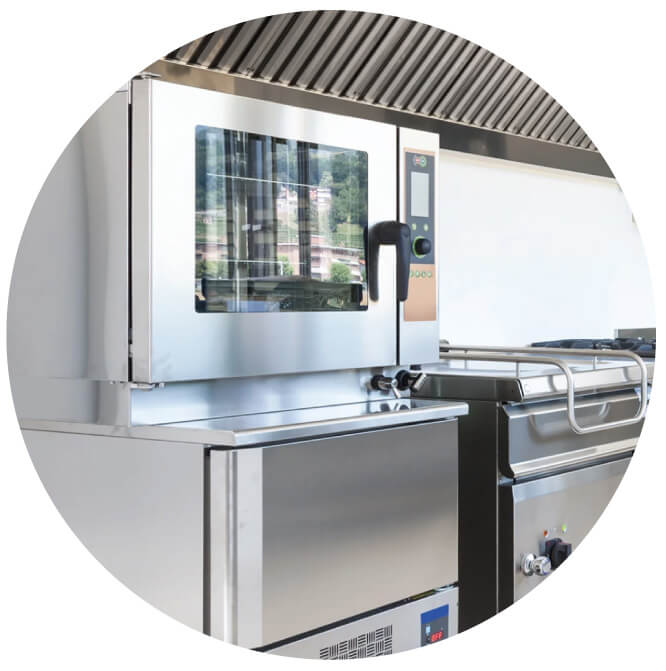 2. PREPARATION IN A
STATE OF ART KITCHEN
Our personal chef service prepares all your meals with high quality ingredients in our commercial kitchen. Your personal chef only sources ingredients from MealPro approved vendors. All ingredients are stored and prepared in the MealPro commercial kitchen. Your personal chef then cooks, portions, and packages all your meals.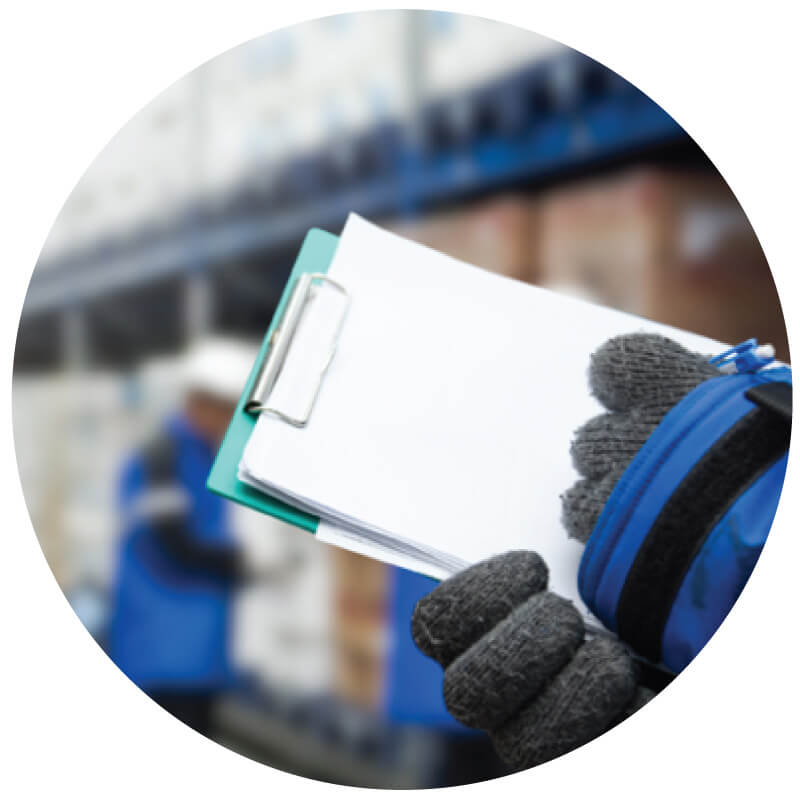 3.
ALLERGEN AREA

AND QUALITY CONTROL

With exceptional attention to detail our private chef company implemented best practices such as producing gluten free products first thing in the morning (since gluten spores can remain in the air). Other institutional safeguards include dedicated prep stations, color coded cutting board/knives/ladle combinations and fully certified staff with comprehensive training.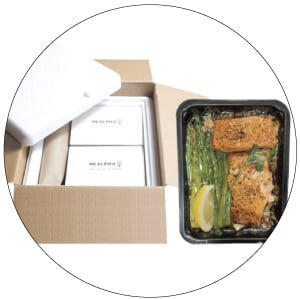 4. AT YOUR DOOR
DELIVERY
Our private chef service specializes in delivering ready made meals to your door. All your meals are plated and vacuum sealed in microwave-safe meal prep containers by your private chef, and are then placed in special thermal boxes with gel packs, dry ice and other packaging materials to be delivered. UPS or FedEx then picks up your meal plan box and delivers to your door nationwide.
---
Who Is This Private Chef Service For?
MealPro's personal chef service allows you to eat like elite athletes at a fraction of the price. Our private chefs can create any meal plan for you and take the time to face time and chat with you or your agent/nutritionist to cook and prepare macro perfect meals you will enjoy. Your private chef prepares all your meals in our state of the art commercial kitchen and all your meals are delivered to your door in special thermal boxes. This private chef service is perfect for you if:
You want to save time with custom meals that make life easier.
You expect to eat like a professional athlete but can't quite afford/don't need an in-house personal chef.
You have specific dietary or taste requirements and expect a custom approach to preparing your meals.
You have a demanding schedule and you have no time to shop, cook and portion your meals.
You don't settle for a standard meal - you expect the portion sizes and nutrition in your meal to be adjusted to you.
You refuse to eat bland diet food at high prices. You expect your food to taste delicious, be affordable, and be healthy for you.
---
Private Chef Service Pricing
At this personal chef service, your private chef can create the meal plan that you envision. To get started please select from one of the two personal chef service packages below: