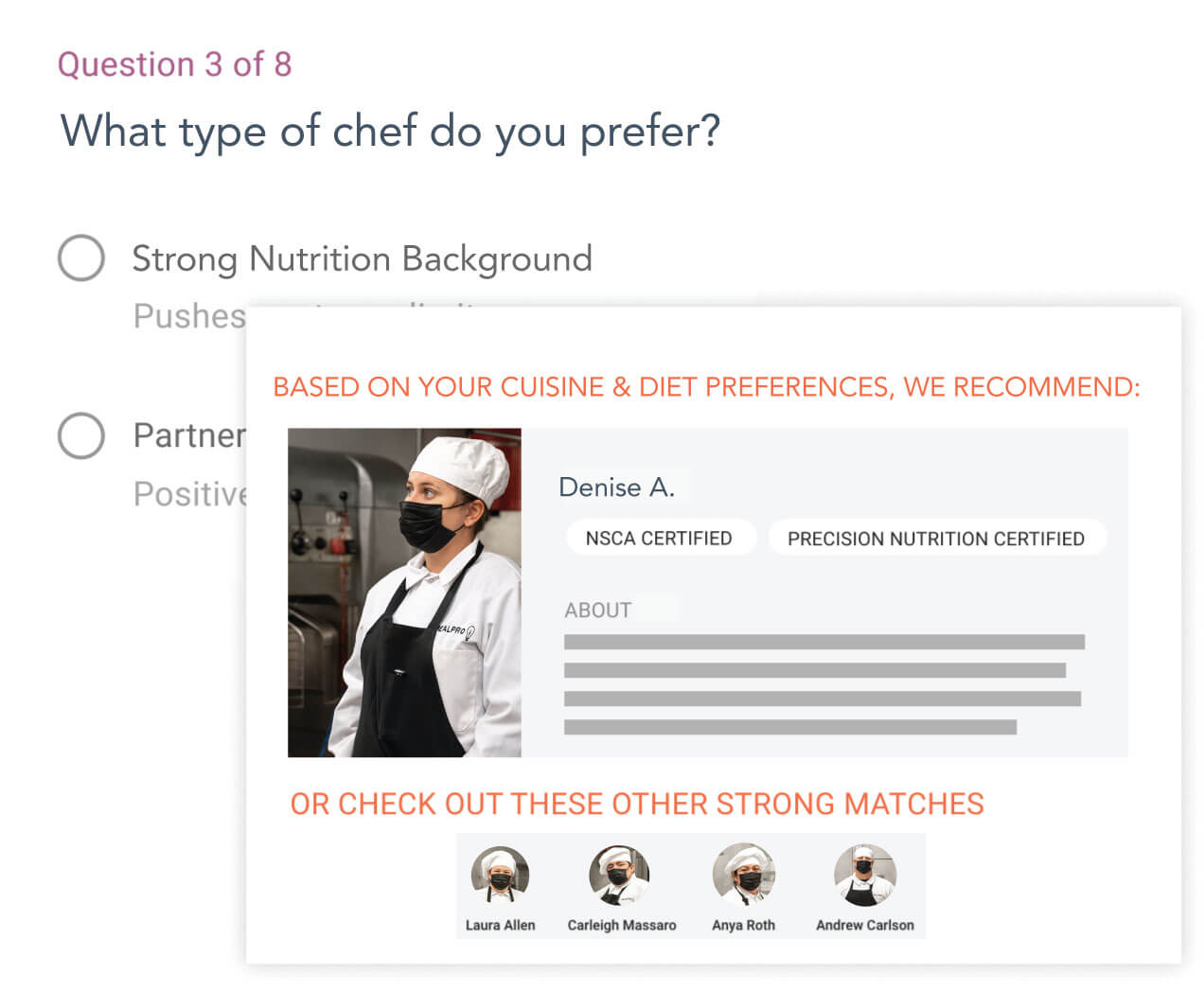 1. Get matched with one of the many expert personal chefs.
We'll pair you with your expertly trained personal chef based on diet type and cuisine.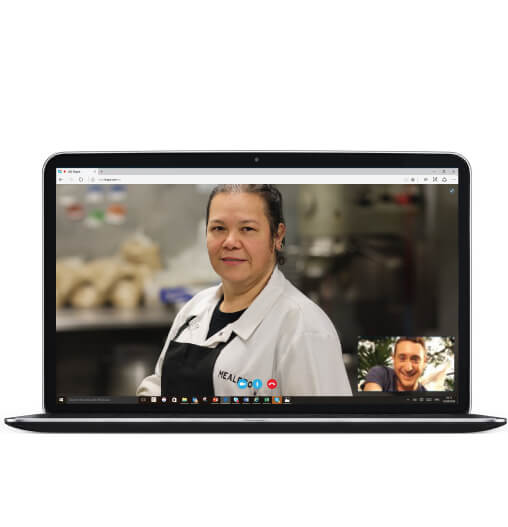 2. Call or chat with your personal chef about your diet and menu.
Connect with your chef to align on diet type, and food preferences. Set up your chef to build the perfect meal plan.
3. Your meal plan is cooked in MealPro's state of the art kitchen.
Your personal chef builds each meal plan specifically for you and cooks everything in the MealPro kitchen.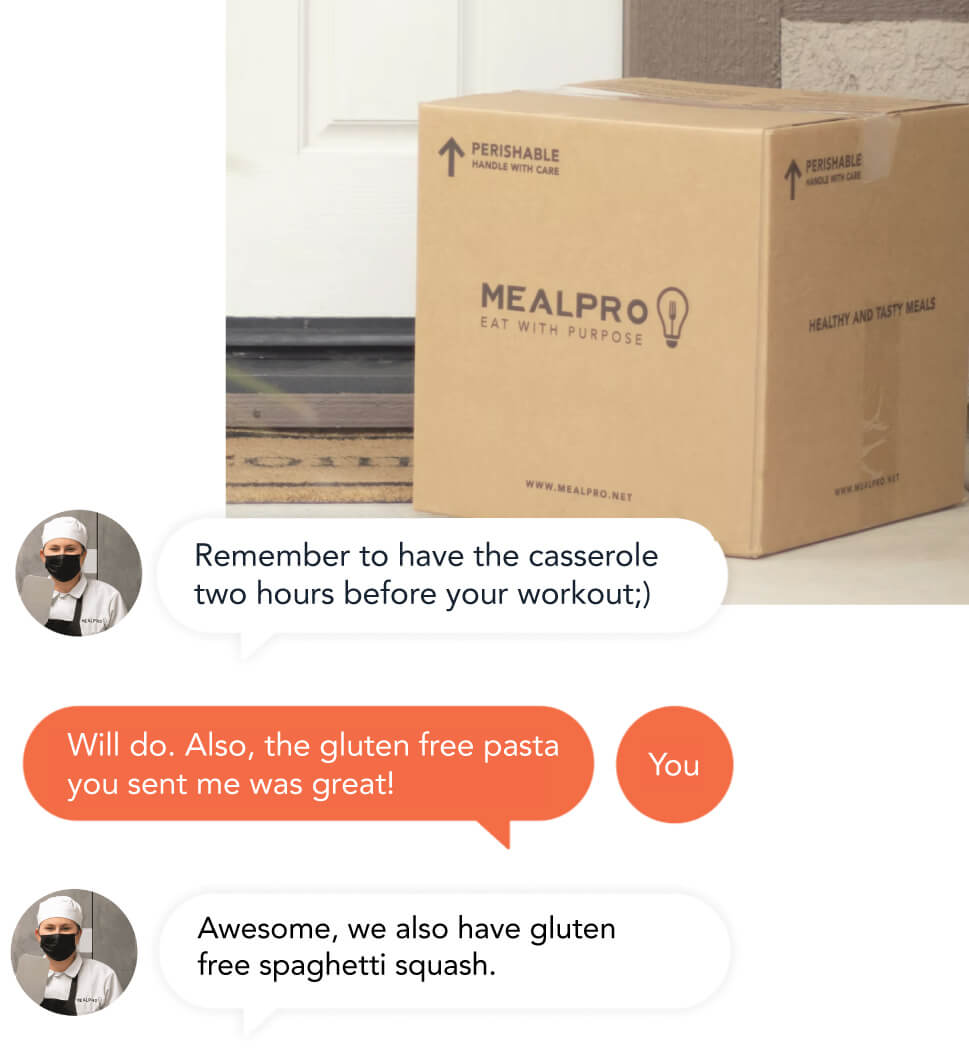 4. Your meal plan is packaged and is delivered to your door nationwide.
Your healthy and tasty meals are delivered in special thermal boxes to your door nationwide.
---
A Trusted Personal Chef Solution
Our personal chefs are fully vetted and work at our state of the art facility using only quality purveyed ingredients. While operating under best in class quality control guidelines MealPro is a company that provides you the best capabilities and experts that you can trust. Our service company offers end-to-end solutions and limitless possibilities make us a primary foundation for you. MealPro handles all aspects of ingredient purveying, packaging and food safety while the flexibility of your personal chef offers limitless possibilities and make us a trusted primary foundation for you.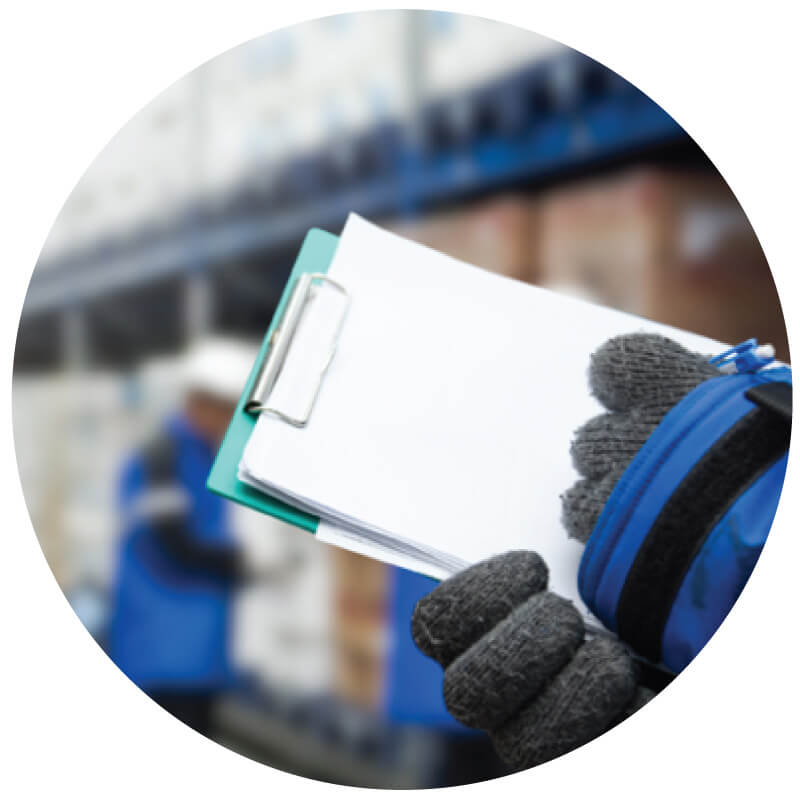 1. ALLERGEN AREA &
QUALITY CONTROL
Have the confidence of knowing all your ingredients are being purveyed in a professional setting. Your personal chef sources only sources ingredients from MealPro approved vendors.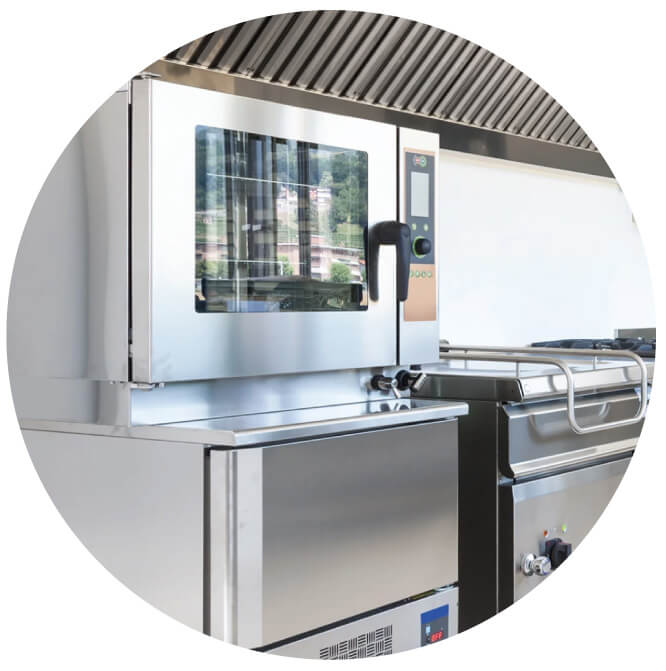 2.
PREPARATION IN STATE OF ART FACILITY
With exceptional attention to detail our production company produces gluten free products first thing in the morning (since gluten spores can remain in the air). Other institutional safeguards include dedicated prep stations, color codes cutting board/knives/ladle combinations and fully certified staff with comprehensive training.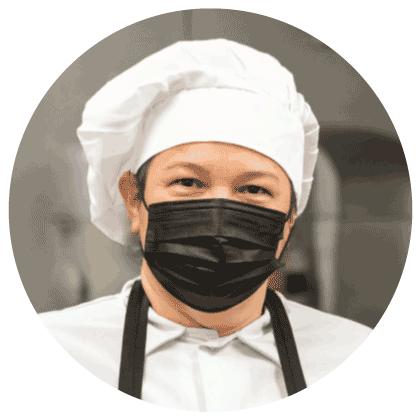 3. FULLY VETTED PERSONAL CHEFS
At MealPro, all personal chefs go through a rigorous vetting process. In addition, we train and require every personal chef to be serv-safe certified. All your meals are made in a state of the art facility with exceptional supervision so they can prepare your meals with the highest attention to quality.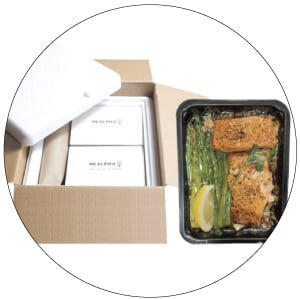 4. WE
SHOP, COOK, PORTION AND DELIVER
MealPro purveys the most natural and freshest ingredients. Your personal chef then cooks and portions your custom meal plan. All your meals are delivered to your door.
---
Personal Chef Packages
Healthy habits aren't formed overnight. Weather you're trying to shed a few pounds or completely revamp your eating habits, the personal chef packages put a personal chef at your fingertips to help you reach your goals.
1-Month Personal Chef Package
Two 30 min video chat session with your chef
Unlimited chats with your chef
1 Month of Coaching Sessions
3-Month Personal Chef Package
Four 30 min video chat sessions with your personal chef
Unlimited chats with your personal chef
3 Month of Coaching Sessions