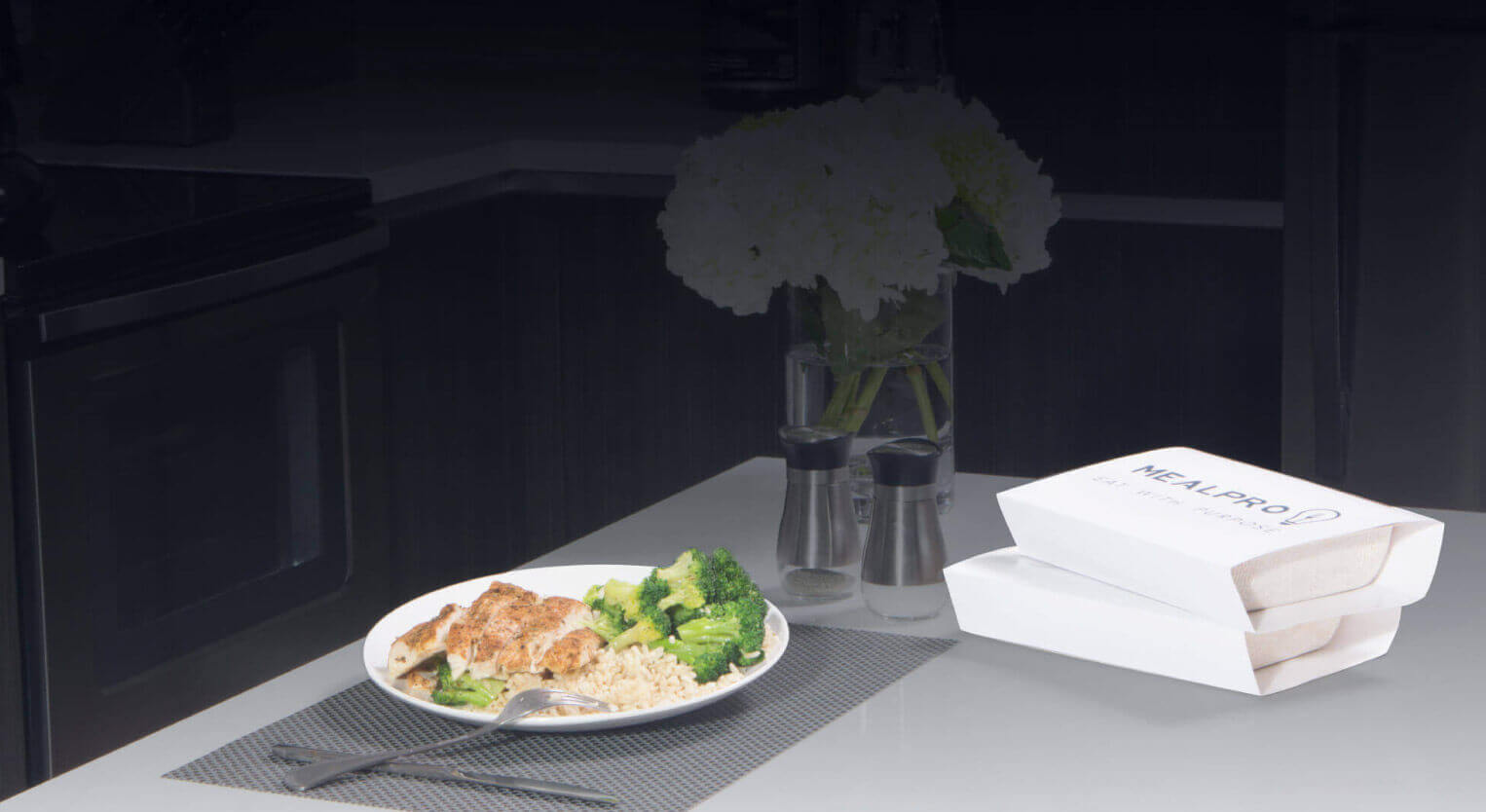 Meal Prep Service San Antonio
Little time to cook and relying on junk food?
We have heard that before at MealPro. Our nutritionists and chef have designed a healthy menu that meets your lifestyle. We do the cooking, so you can focus on your diet or fitness goals, your family and friends and the activities you really love.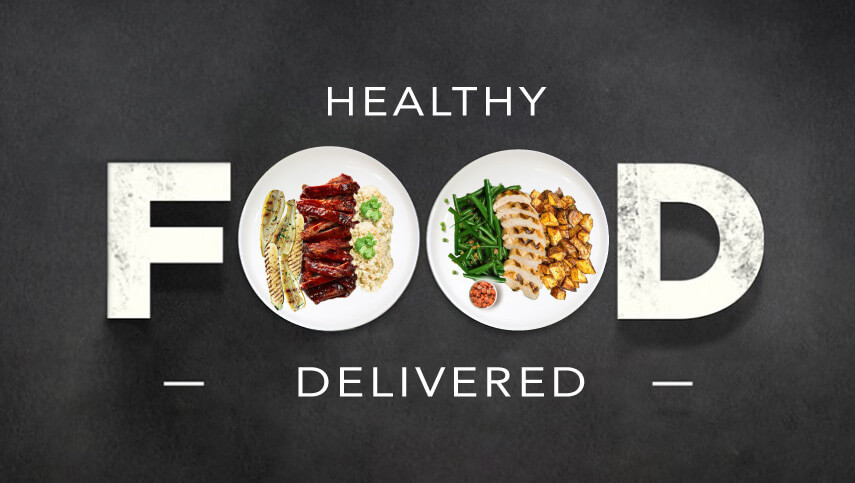 Demanding San Antonio schedule? Ready to spend more time living and less time cooking? We are a food prep company that delivers easy meal prep to your door and lets you save up to 10 hours per week. All healthy meals are prepped and arrive at your location pre-cooked, pre-portioned and pre-packaged.
Save up to 10 hours per week! Just heat your meals

Our meal prep service in San Antonio is ideal for those with no time for planning, buying food, prepping, cooking and washing. Get pre-portioned and pre-cooked meals delivered.

Make your body feel awesome! Fresh, natural ingredients

Our healthy food is made from the best natural local ingredients. We source from farms rather than factories and spend a lot more on our ingredients than many other food delivery restaurants

Lose weight with lean meats, low carb, low sodium meals

At MealPro we let you customize your meals. You can add more vegetables or lean proteins, or even remove the carbs when selecting your meals.

Affordable prices and great rewards for members

Buy one time or subscribe to our service. Our San Antonio meal prep company operates only on the web, saving on restaurant costs and eliminating the middle man on retail/grocery store markups. Get high quality meals at affordable prices!
---
Customize your meals
Weight loss and core toning
Our San Antonio meal prep delivery service is proud to deliver food with fresh, natural ingredients.
Lean proteins from poultry or lean cuts of red meat and healthy fats like salmon. Turkey meat has a low GI and keeps your insulin levels low preventing storage of body fat.
Customize for low carbs or more complex healthy carbs like brown rice or quinoa. The brown rice is a slow digesting carb and will keep you feeling satiated throughout your day.
Variety: Rotating menus with meat and fish meals, and also some detox vegetarian options.
Lean proteins paired with complex carbs will satiate your appetite. Our San Antonio diet meal delivery serivce brings freshness and nutrition straight to you.
Gain weight or simply keep fit
Our protein meals are high in clean calories, have lots of simple, slow-digesting carbohydrates (or no carbs at all). Up to 8oz of lean protein per meal.
All our meals are high in fiber for digestive health and have low glycemic veggies like peas, sweet corn and green veggies.
Professional fitness, bodybuilders and chefs work together in the kitchen to build the ultimate workout meal prep for you.
Lean proteins paired with complex carbs will satiate your appetite. Our diet meal delivery service brings freshness and nutrition straight to you. It is time improve your body.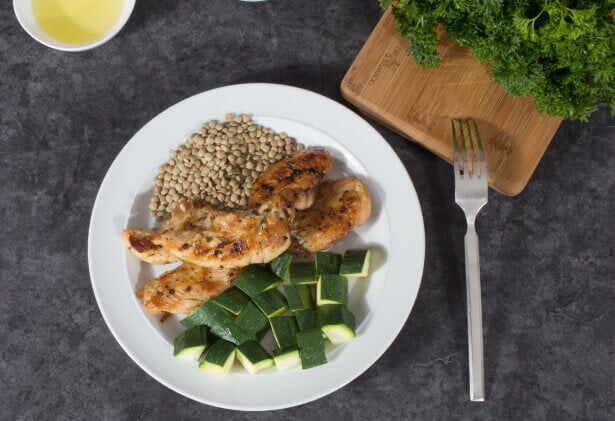 Our San Antonio diet meal delivery plans can help you succeed on your fitness goals, every day!
---
Your meals are always delivered fresh & chilled.
Our meal prep delivery service in San Antonio ships immediately fresh and natural meals at the beginning of the week. Your meals can stay for 7 days in the box like this. We recommend to keep your healthy meals in the fridge or freeze them if you do not plan to consume the meals immediately:
Thermal liner for optimal temperature retention
Meals securely packaged to be leak proof
Dry ice to keep your meals chilled
100% recycled cardboard box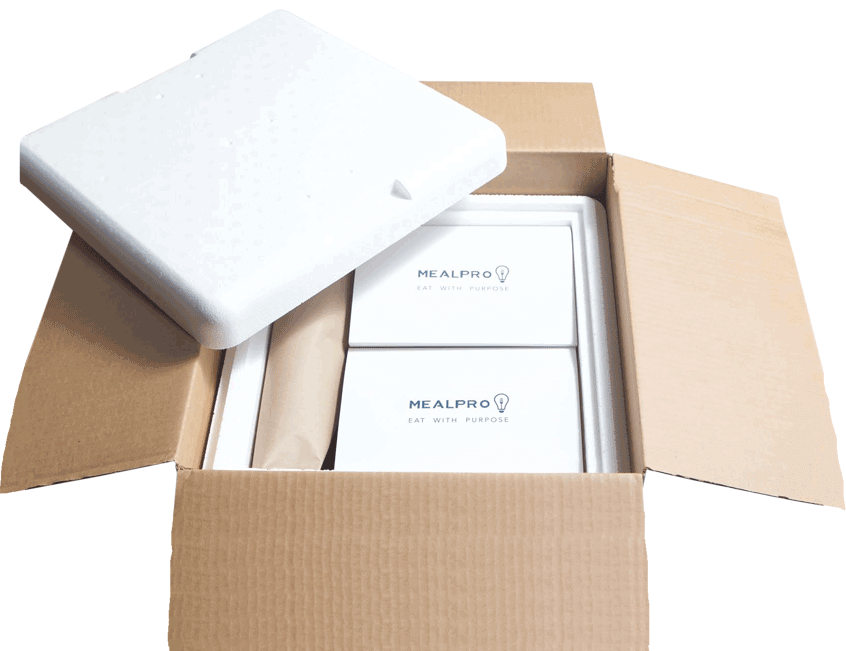 Your meals are delivered anywhere in San Antonio in a thermal box that keeps your meals completely fresh using dry ice and special packaging.
---
How our healthy meal prep in San Antonio works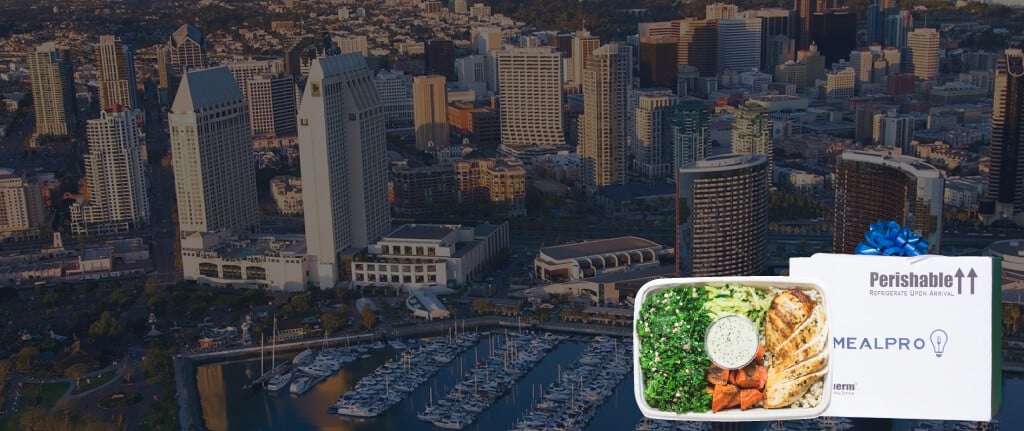 Our meal delivery service in San Antonio ships your meals immediately after cooking at the beginning of the week. Your meals can stay for a week in the delivery box, but you can put them in the freezer if not plan to consume all.
Select your favorite meals

Order fresh, delicious tasty meals in our secure website. Customize your portions with more proteins or no cabs. Meal, fish and vegan options.

Enjoy home or office delivery to San Antonio

Your meals are made fresh by expert chefs and nutritionists. They are then delivered to your home or work.

Heat and eat healthy clean meals

Your meals come with full instructions for best results. Enjoy your food! Heat up your meals (microwave or oven ) for a quick and healthy meal without the fuss of planning, prepping and cooking.
More About Our Service
See what other meal prep customers are saying about our San Antonio healthy food delivery service:

"A great option for people on the go, who want healthier, bigger portioned meals, freshly made & pretty high protein content without the hassle of prepping them, themselves."
Sandra, Healthcare

"Great alternative to meal prepping for the working week. Instead of spending all day Sunday cooking, eat already cooked delicious healthy meal."
John, Bodybuilder

"Overall, an excellent service. Very convenient for busy people as well as people who are health conscious."
Jennifer, Crossfitter mother

"Convenient (saves time), healthy (low salt, high protein)."
Donald, Software engineer
Your meal prep San Antonio delivery service uses natural ingredients
Your San Antonio meal delivery service only uses the best ingredients including seasonal produce and wild seafood. Your ingredients are:
Non-GMO
Seasonal & Organic Produce
Fresh Atlantic Salmon
Lean Beef (Only Top Cuts)
Antibiotic & Hormone-Free Poultry
Always Preservative-Free
We invest a lot more on our ingredients than many other restaurants, and give you the meals at affordable prices. We want you to be healthy and we think you deserve nothing but the best to achieve your diet goals.
As one of best meal prep food services in San Antonio, we value your feedback. When your tasty meals are delivered let us know how we can improve the service even more for your next purchase.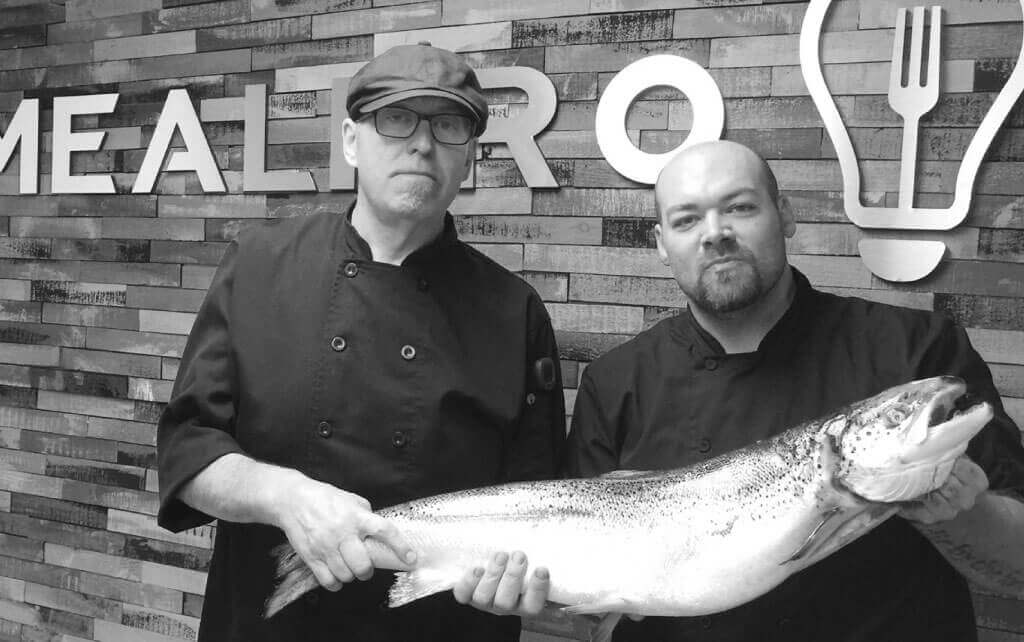 We source ingredients from the best local suppliers and prepare the meals daily. We're committed because we understand the connection between how food is raised and prepared, and how it tastes.
View Healthy Meals
---
Healthy meals made by expert chefs and nutritionists
Your easy tasty meal prep San Antonio delivery service is made by professional nutritionists and expert chefs who are working to make this the best San Antonio meal delivery service.
Our nutritionists work on the menu by suggesting ingredients and cooking methods that optimize for nutrient retention. Our expert chefs take the nutritionist feedback and add simple spices and flavoring to make MealPro meals taste delicious. The MealPro team is a unique blend of food and nutrition and is made up of experts in their fields to better serve you.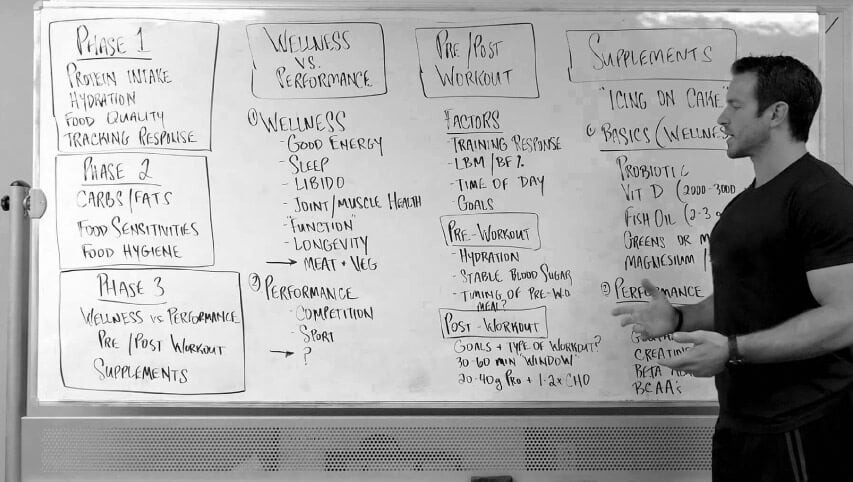 Your meals, the cooking methods and the ingredients we use are made with the help of nutritionists. Our nutritionist made meals have lean protein paired with a slow digesting starch to not spike your blood sugar level and keep you from storing body fat. Our nutritionists think it through!
---
No more time planning, buying food, prepping, cooking. Get healthy food delivered in San Antonio today and we do all for you!