The MealPro Food Incubator
Our goal is to partner with daring food entrepreneurs and help them build market leading companies. We are looking for industry disruptors - small startups with big missions that are taking on broken food systems to bring better food to more people.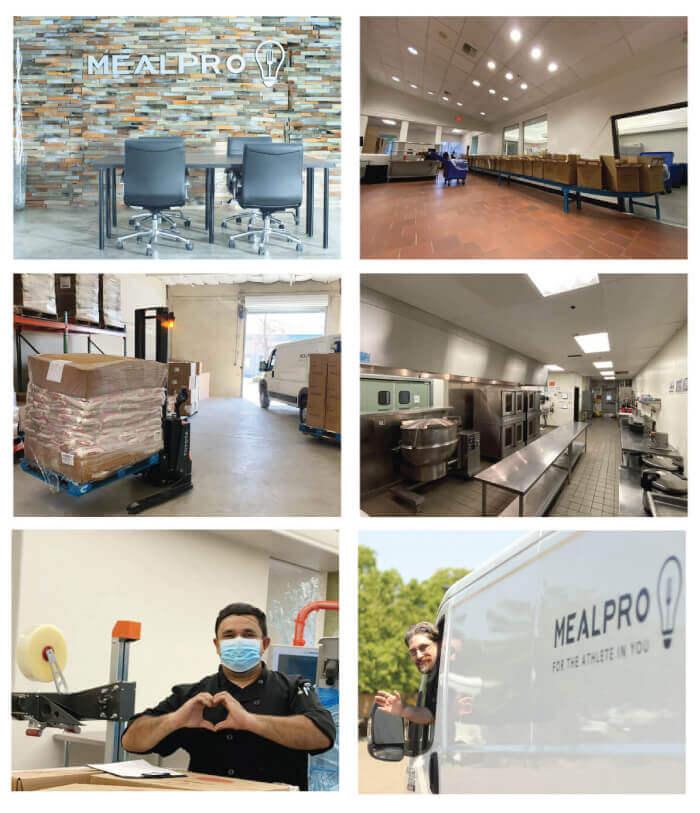 Grow with access to a our stat-of-the-arts facility

Our food accelerator provides deep operational support to early stage founders. Perks include access to our 10,000+ square foot facility has everything entrepreneurs in the food and beverage space could need, including commercial kitchen space, high capacity cold and dry storage, refrigerated trucks, forklifts, nutrition label and consumer packaged goods capabilities.

Evolve into your full potential with a custom digital marketing plan.

Our holistic approach to supporting business objectives elevates your brand's presence with a full-funnel digital marketing strategy, channel expertise, and hands-on execution mentorship.

Grow with strategic insight

At our food incubator there's no single playbook or definition of success. We tailor our strategic and operational support to each our founder's ambitions and company. Drawing on experience, pattern recognition and ideas from leading minds, we help to draw a roadmap that's your-company-specific.

Grow with network access

Having access to the right person at the right time can be transformative for any business leader. But, it's particularly critical when they're growing and scaling a business. When our portfolio companies need introductions – whatever that might look like – we take action personally.
---
Operational Benefits of this Food Incubator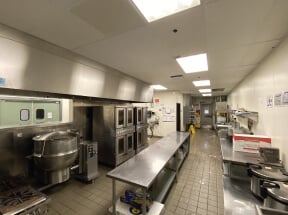 ACCESS COMMERCIAL KITCHEN SPACE
As we have worked with new food entrepreneurs, we have recognized the need for an affordable, shared-use commercial kitchen to provide them with the means to safely and legally prepare their food. It is our hope that the space at our culinary incubator will not only provide local food businesses with the tools needed to start and grow, but also provide a supportive entrepreneurial community. Furniture fixtures and equipment include but are not limited to: dough mixers, burners, stoves ovens and griddle, grills.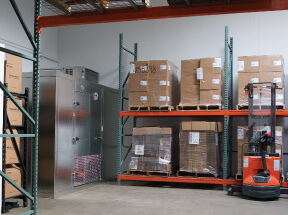 HIGH CAPACITY COLD STORAGE
Unlike other food accelerators we provide you with state-of-the art facility that can support your growth. Enjoy secure storage options for both dry and high capacity cold storage or dry storage, material handling equipment and much more.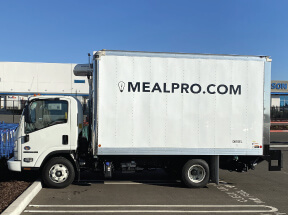 MATERIAL HANDLING EQUIPMENT
Our culinary incubator offers robust equipment that can scale with you. Our food accelerator provides you with tools required for scaling operations. From refrigerated trucks to delivery vans or forklifts for truck unloading we have robust scalable solutions.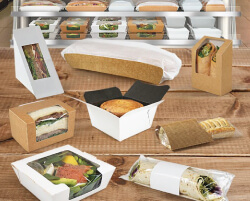 Food Packaging Assistance
Restaurant, catering and deli food packaging assistance. From to-go boxes to anti-fog lids, eco-friendly packaging solution we can help you select a packaging that galvanizes your product.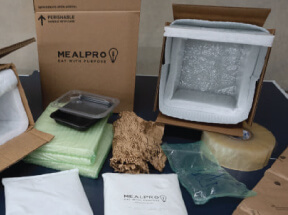 SHIPPING BOXES & COLD SUPPLY CHAIN
Our culinary incubator helps you prepare, package and deliver your product. This is especially useful for Direct to Consumer (DTC) food delivery companies that sell their product online. We can help you get your product from your production facility to the customer's door.

---
Our Food Incubator Mission
By providing access to fully permitted commissary kitchen space in sacramento and mentorship our model allows independent chefs to peddle new concepts and experiment with creative menus without investing in overhead. Once proven and viable, program participants can evolve into a sustainable business model, and transition to a permanent space.
---
Compare Culinary Incubators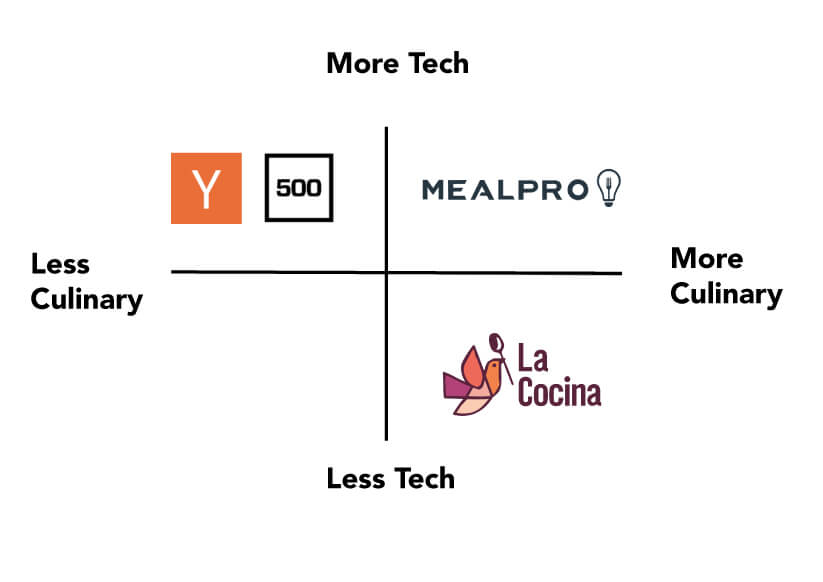 At MealPro, we aim to provide you with a complete solution to building your food startup. We do this by providing a unique blend of traditional operational support in the kitchen and digital support by helping you develop an online food ordering portal or app.
| | | |
| --- | --- | --- |
| Kitchen Space | | |
| Nutrition Label Creation | | |
| Modified Atmospheric Packaging | | |
| Assitance Developing Online Food Ordering | | |
| Delivery Boxes for Food Shipping | | |
| Material Handling Equipment | | |
| Network of Founders | | |
---
Our Food Incubator's Marketing Support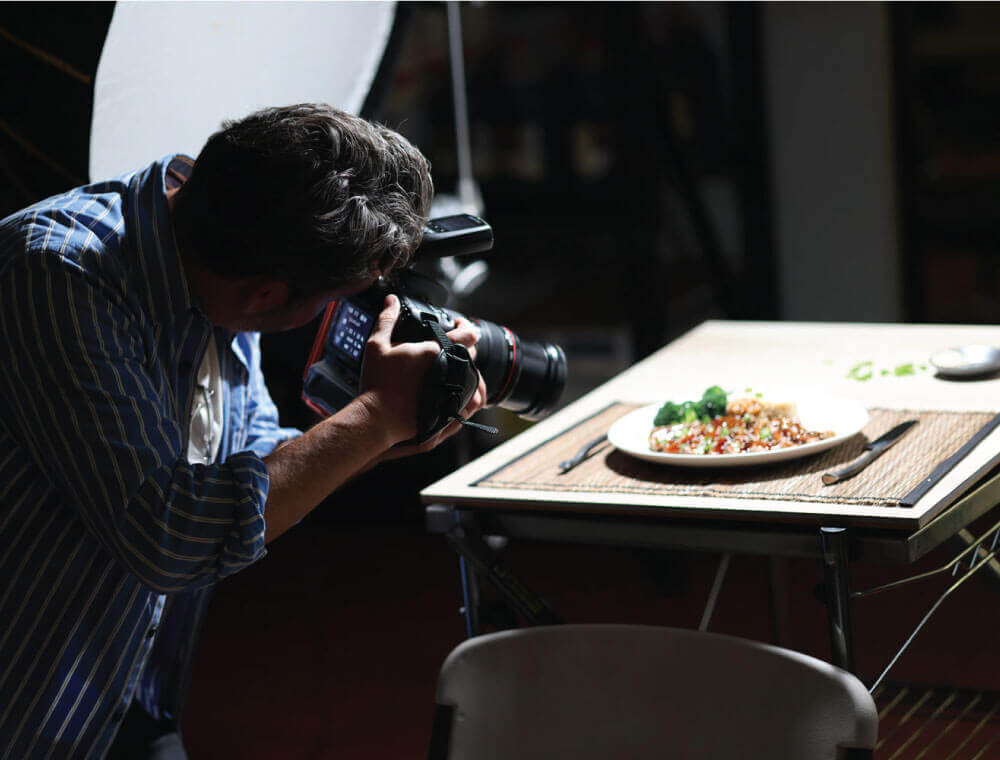 Apply Now
Our food incubator supports you beyond operations. We provide mentorship and guidance through the marketing aspect of running a business. See below what other areas of expertise you can tap into while at our food accelerator: We mentor you through:
Food photography
Web development
App development
Online ordering dashboard
Campaign management
At MealPro's food accelerator we provide resources in every department including marketing. It's kind of like a full-service agency that elevates your brand's presence with custom digital marketing strategy, channel expertise, and execution mentoring. We advise you on how to grow your customer base, improve you product and elevate the user experience at every stage fo the customer journey.
---
How Our Food Incubator Works
Apply online
Apply online. Send us your pitch deck and tell us more about your business.
Interview in person
We gather information, perform due diligence, and meet the founders.
Join the food incubator
Access our facility, get mentorship, and product development help. Accelerate your growth.
---
About Our Food Incubator
MealPro is a vertically integrated direct to consumer food delivery company. Over the years we notice most other culinary incubators are geared towards food that is cooked and served in the same venue. By contrast, our food accelerator has a theme of consumer packaged foods. We help you prepare your product, and put high emphasis on packaging and distribution.
Our food incubator division aims at sharing our knowledge of the industry with other startups and help accelerate their growth. We put our two facilities in the greater Sacramento, CA area to the disposal of early stage founders and help them grow in the food service industry.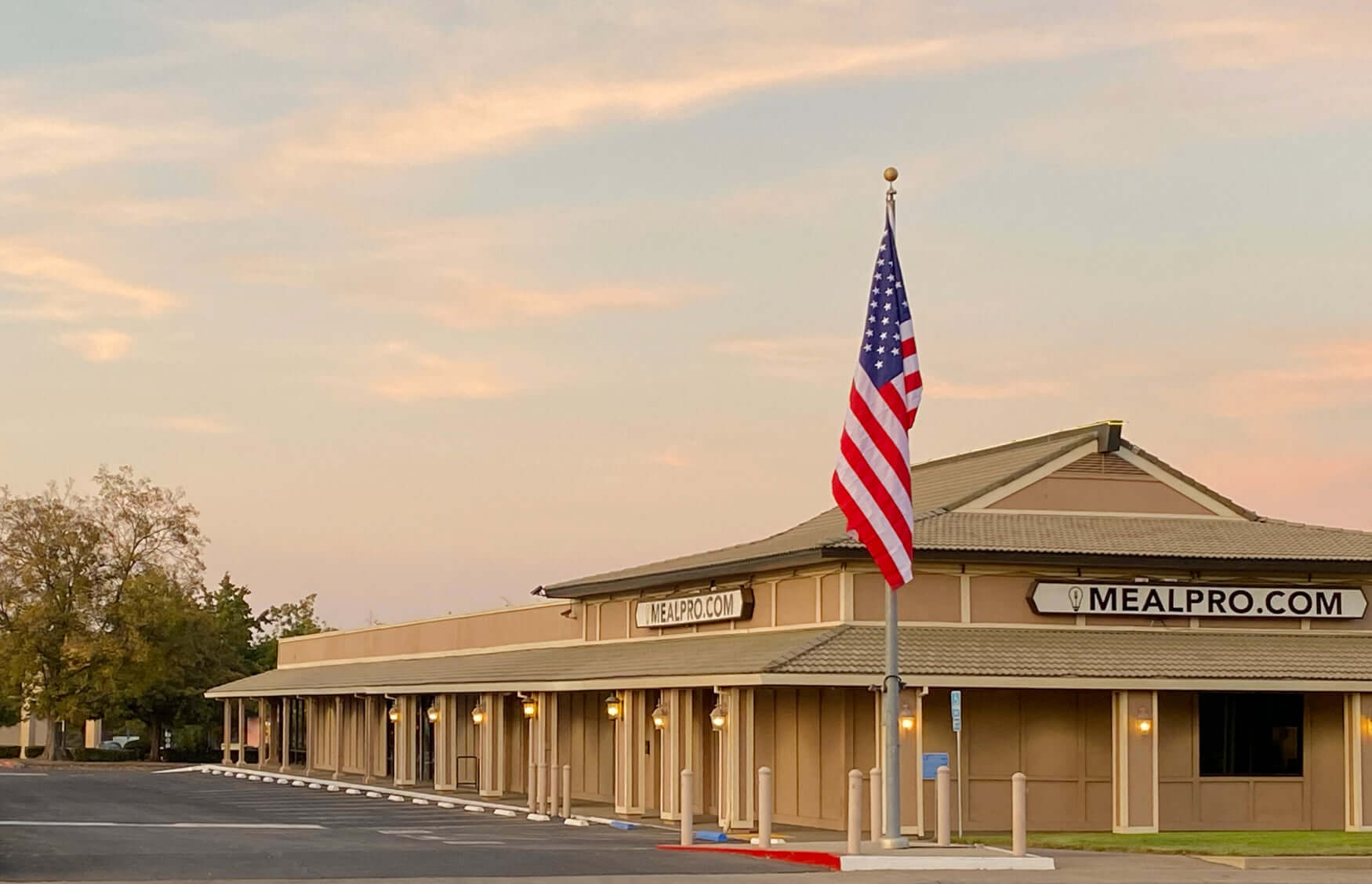 Your food incubator is located at 7433 Greenback ln, Citrus Heights, CA.
---
Food Incubator Application
We look forward to reviewing culinary incubator application soon.