Packaged

grab and go

Meals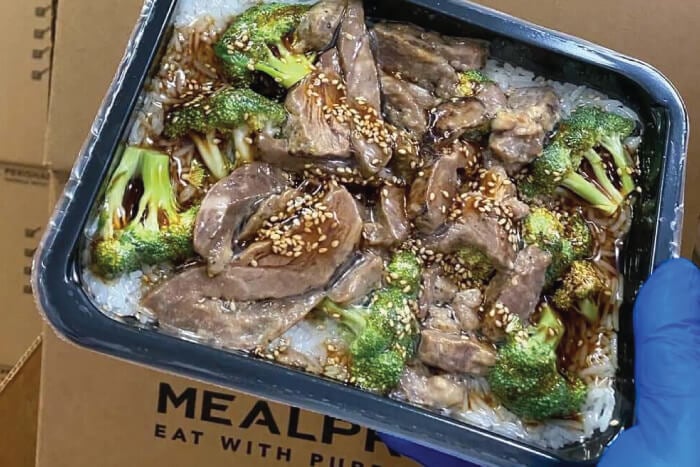 We specialize in grab and go entrees and sides. Your healthy and tasty food is placed in high-end food containers with a high barrier film to retain freshness.
grab and go

Salads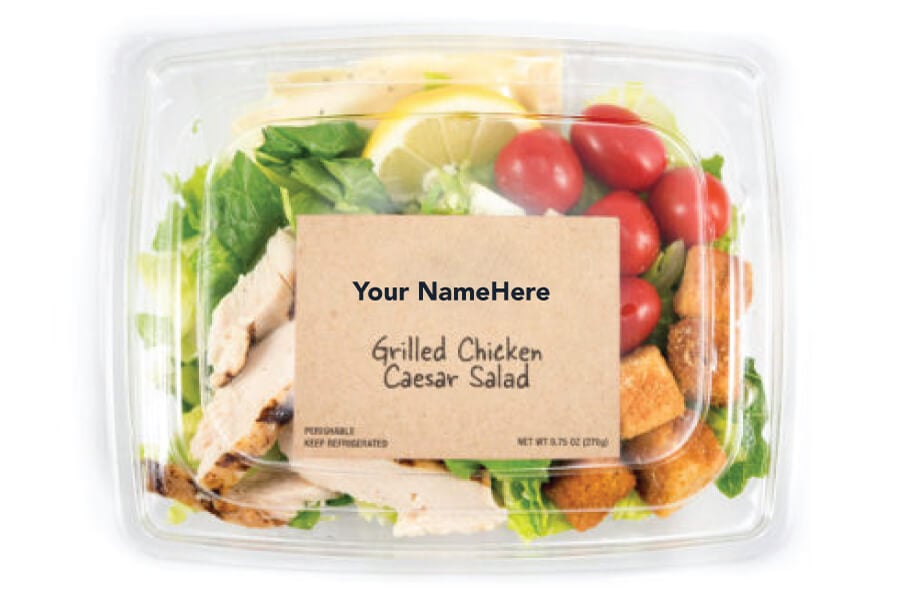 Perfect for display in your merchandising fridge/freezer. Enjoy healthy grab and go sandwiches and deli salads made fresh using high quality and whole ingredients.
Healthy

grab and go Snacks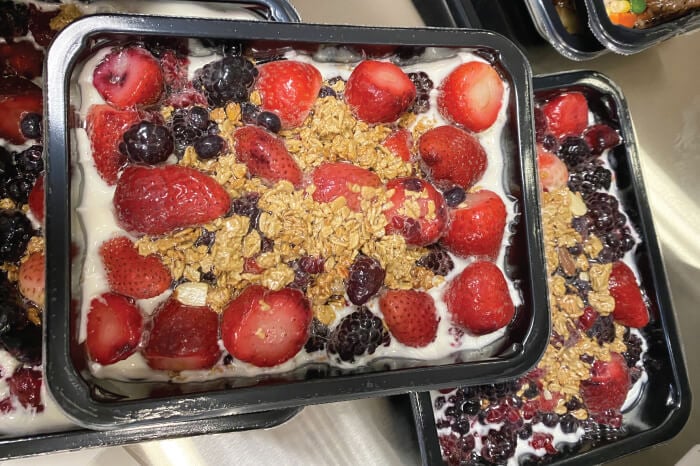 Care for some healthy grab and go snacks? Our menu includes everything from parfaits to trail mixes, nuts and other packaged products..
Private Label

grab and go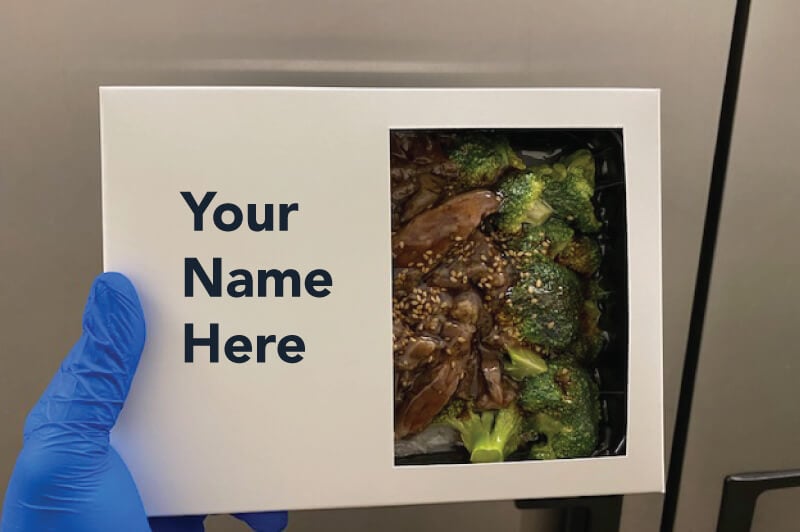 View us as your grab and go co-packer specializing in retail displays, merchandising cases or grocery store shelving. Choose from our items or you envision and we execute.
---
grab and go

Capabilities:

MealPro is a vertically integrated food service company that provides you the best capabilities and experts that you can trust. This grab and go food service company that offers end-to-end solutions and limitless possibilities make us a primary foundation for you: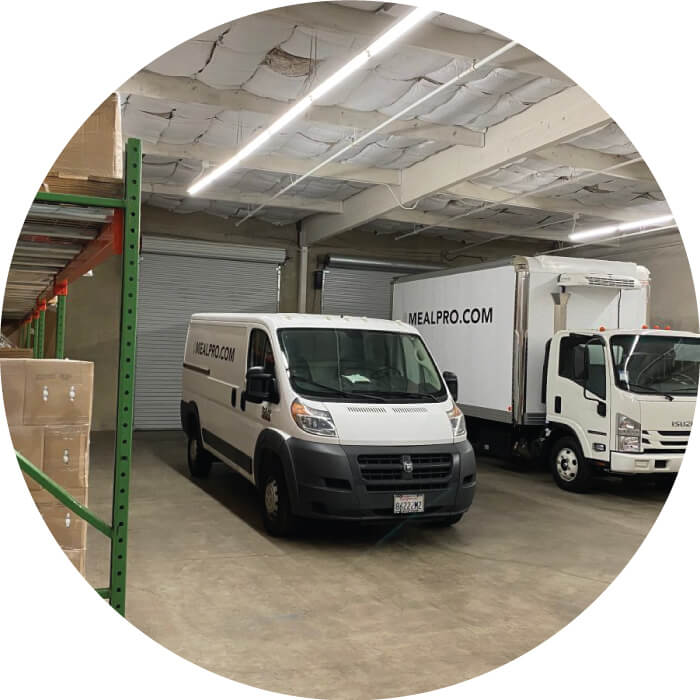 1. FLEET VEHICLES FOR DELIVERY AND ON-SITE PICK UP
From a refrigerated 26 ton vehicle to a delivery parcel van we have a wide range of vehicle for different applications and food supply needs.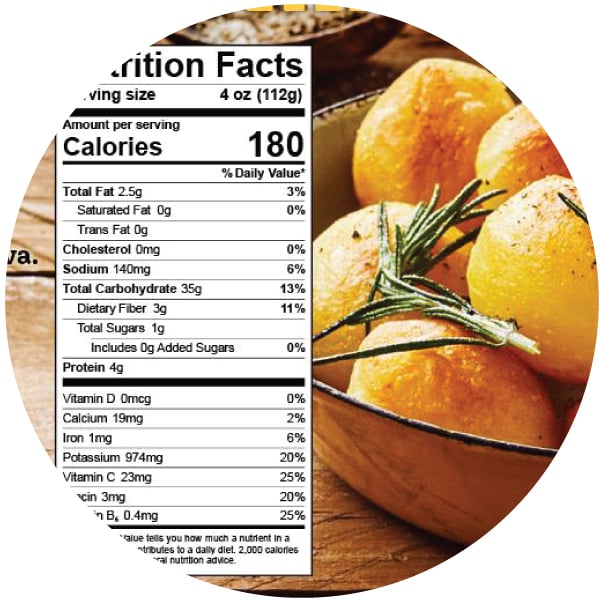 2. COMPLIANT NUTRITION LABEL CREATION
You envision a product - we create the nutrition label. Our in-house nutritionists and food technologists work on creating compliant nutrition labels for all products that our customers want us to make.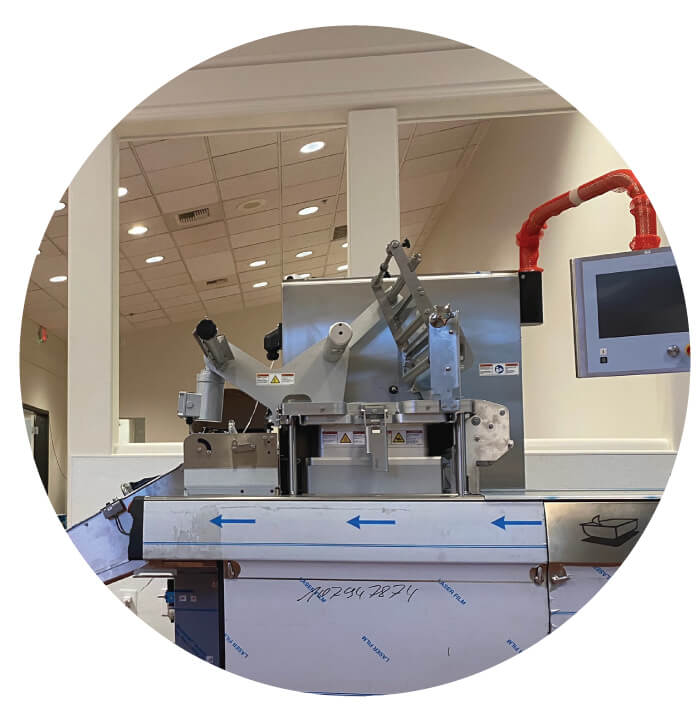 3. PRECISION grab and go FOOD EQUIPMENT
With a set of machines capable of modified atmospheric packaging, vacuum sealing, shrink wrapping we obtain longer shelf life and more professional presentation of packaged food products.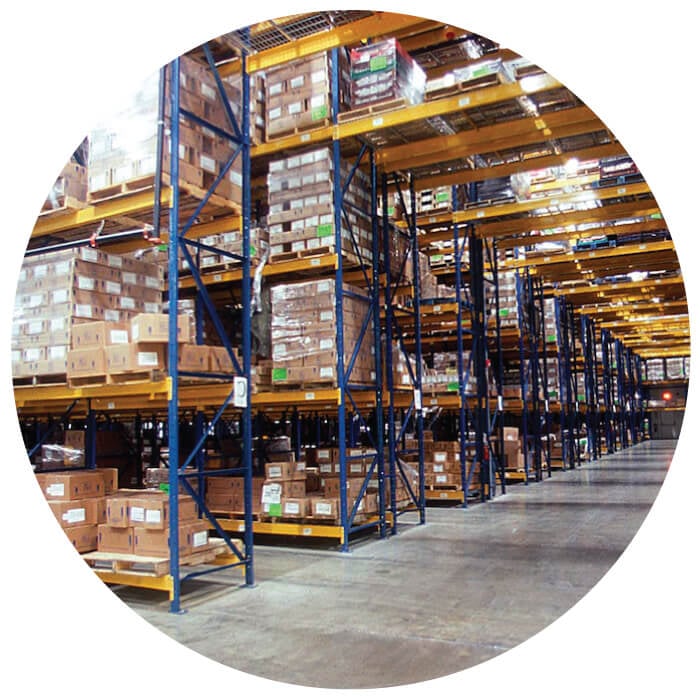 4. HIGH CAPACITY
COLD & DRY

STORAGE

The centralized hub of this food service company is equipped and designed with volume storage and material handling equipment for efficient distribution and fulfillment.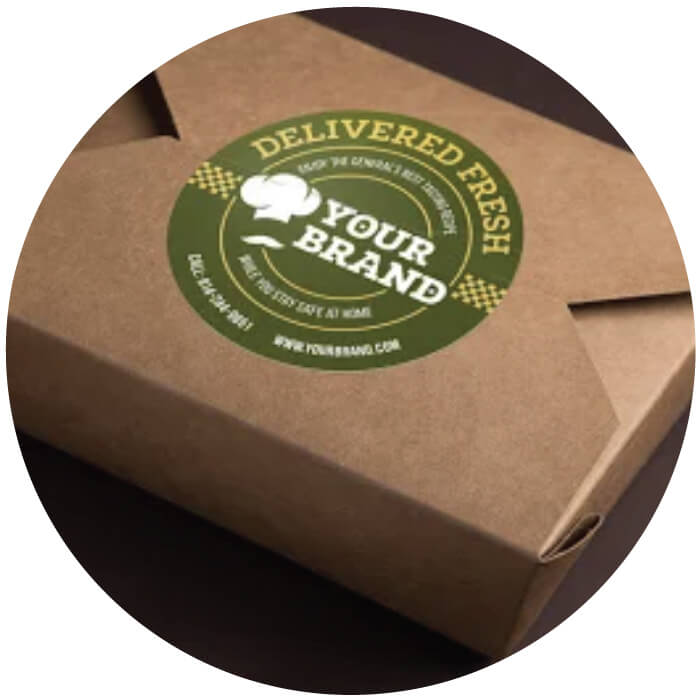 5.CO-MANUFACTURING, CO PACKING,
PRIVATE LABELING
Looking for a private label meal prep company? Our food service facility offers co-branding meal prep. We source, produce, and can also do product fulfillment including direct customer distribution.

On the digital side, our website user interface was created to interface with other applications and for friendly user experience.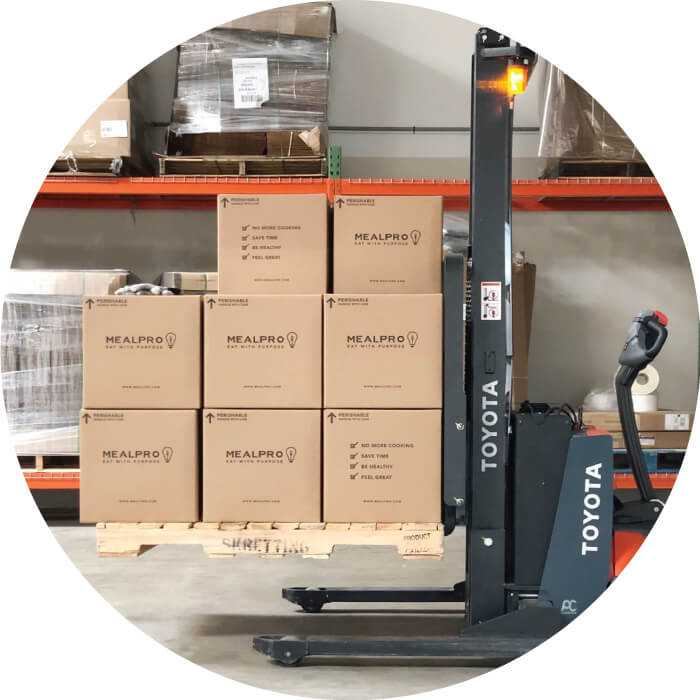 6. NATIONAL DISTRIBUTION INCLUDING ORDER PULLING/PACKING
Our food service company can be a full scale solution for manufacturing, order pulling, packaging and national distribution.

---
Who Is This grab and go Food Service For?
Suited to the needs of our clients. Our wide-ranging menu items and production capabilities can be custom tailored to fit the specific needs of the clients we serve. You Envision. We execute.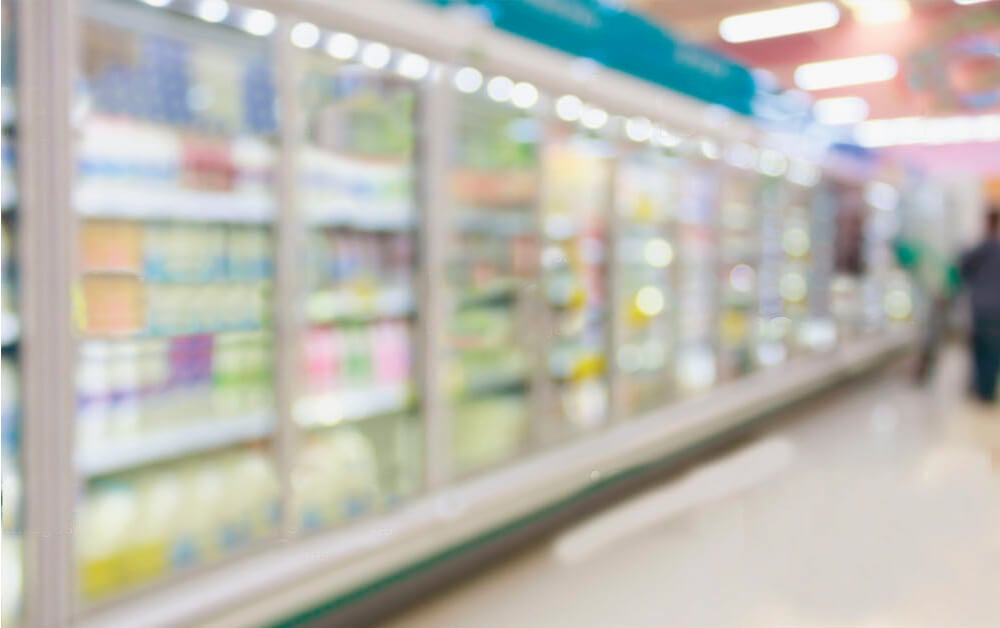 Locations we serve:

Speciality Grocery Stores
Airlines & Airports
Food Service Industry
Hospitals
College Campuses
Retail Stores
---
grab and go Menu:
Our state-of-the-art commercial production facilities have the capacity to manufacture a full line of ready made meals, packaged meals including sandwiches, salads, wraps, entrees, box lunches and much more - no matter what size the affair. Here is a sample grab and go menu. This a flexible menu that can be tweaked or modified upon request.
Snacks

Cheese and Fruit 6.7oz, 20g protein: Apples & Grapes, Sharp Cheddar, Brie Cheese, Gouda Cheese, Gouda Cheese.

Grilled Chicken & Hummus 7.3oz, 23g protein: Grilled Chicken, Baby Carrots, Snap Peas, Hummus, Crackers.

Peanut Butter & Jam 7.3oz 20g protein: Peanut butter and Jelly Sandwich, Carrots & Apples, Ranch Dip, String Cheese, Raisins.

Eggs and Cheese 8.8oz 21g protein: 2 Hard Boiled Eggs, Apples, Mandarin Orange, Muesli Bread, White Cheddar.

Yogurt Parfait: Blueberries, Blackberries, Strawberries, Home Made Granola, Almond, Plain Greek Yogurt.

Panini & Sandwiches

Tomato and Mozzarella: Focaccia Bread, Green Pesto, Kalamata Olives, Basil, Balsamic Vinaigrette, Mozzarella, Tomatoes, Spinach.

Chicken Caprese: Focaccia, Olive Oil, Basil, Tomatoes, Black Pepper, Mozzarella, Spinach, Red Pepper.

Peanut Butter: Wheat Bread, Peanut Butter, Banana, Apple, Cranberry Sauce, Peanut Butter.

Turkey & Pesto: Ciabatta Bread, May, Muester, Turkey, Pickles, Spinach, Red Onion, Mixed Bell Peppers, Basil Pesto.

Ham & Swiss: Mayo, Stone Ground Mustard, Ham, Poppy Seed Bread, Lettuce, Tomato, Pickle, Onion.

Smoked Ham: Poppy Seed Bread, Stone Ground Mustard, Mayo, Lettuce, Tomato, Pickle, Red Onion.
Salads and Power Bowls

Chicken and Quinoa 11.1oz: Grilled Chicken, Spring Mix, Tomato Vinaigrette, Cotja Cheese, Black Beans and Corn.

Spinach Berry & Goat Cheese: Baby spinach, Raspberry, Walnut Vinaigrette, Seasonal Berries, Goat Cheese, Walnuts.

Vegan: Spring Mix, grated carrots, southwest corn mix, balsamic vinaigrette, mushrooms, Green Onions, Bean Mix, Peas, Sunflower Seeds, Grape Tomatoes, Artichoke Hearts, Whole Avocado.

Chicken Cobb: Bacon Crumbles, Romaine Lettuce, Grated Carrots, Ranch Dressing, Mushroom, Green Onions, Crumbled Bleu Cheese, Char Broiled Chicken, Hard Boiled Egg, Whole Avocado, Grape Tomatoes, Crutons.

Entrees

Lasagna: Lean Beef, Tomato, Cheese, Lasagna Noodles (Contain Soy & Cornstarch), Olive Oil, Egg, Garlic, Marinara Sauce.

Teriyaki Steak: Marinated Beef (Contains Starch, Papain), Teriyaki Glaze (Contains Soy), Broccoli, White Rice, Sesame Seeds.

Chicken Teriyaki: Marinated Chicken with Teriyaki Sauce, White Rice, Teriyaki Glaze, Sesame Seeds.

Beef Bolognese: Penne Pasta, Tomato Sauce, Cheese, Lean Beef Meatballs.

Cheese Ravioli: Ravioli, Tomato Sauce, and Ricotta Cheese Filling.

Roasted Chicken: Chicken, Red Potato, String Beans, Lemon, Salt, Pepper, Parsley Flakes, Chopped Green Onion, Avocado Oil, Granulated Garlic.
---
grab and go Service:
Our grab and go company specializes in pre-made, portioned and pre-cooked meals including entrees, sides and snacks. We offer end-to-end solution that encompass ingredient sourcing, meal cooking, product packaging, order fulfillment and more. We focus on making a very high quality product that suits your needs.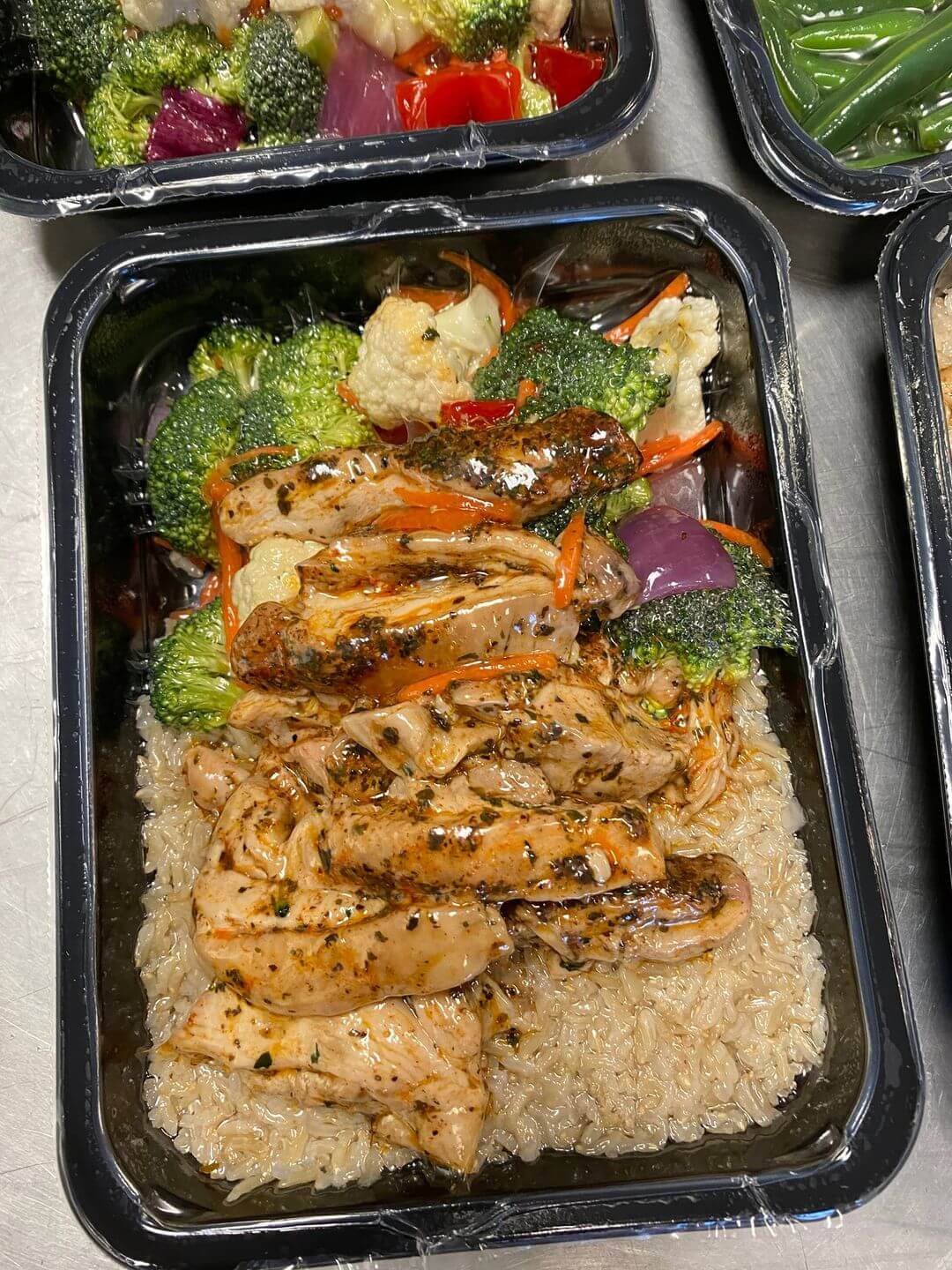 High End Presentation

The black trays along with our special transparency film allow for the texture of the food to show through the packaging. This solution has a welded seal for on the flange of the container for safe transport and product integrity but comes with an easy peel corner. Customers have the option of adding a cardboard box with a product window for a retail merchandising display cabinet.

Longer Shelf Life

Being on the cutting edge of food science and heavily investing in food packaging gives our grab and go company the ability to package meals by removing air to increase product shelf life. Your fresh and tasty meals are made with no preservatives and can last twice as long as other food packaging methods while retaining quality and freshness. Our high barrier film holds the seal, responds better to thermal changes and keeps food fresh.

Private Label Grab and Go Meals, Sides and Snacks

This grab and go service provides you with high quality packaging that is suited for a number of applications. The qualities of the food container make it easy for the user to freeze or heat the meals in the microwave or oven. (Oven-safe for up to 30min at 350 degrees).

Flexible

grab and go

For Dietary Restrictions

Our offerings accommodate a wide range of dietary needs including Paleo, Low Sodium, Keto, Vegan and many more. Contact our expert team to discuss your needs and find a solution.
---
grab and go Ingredient Sourcing, Procurement and Preparation:
MealPro is a grab and go food service company that sources the freshest and highest quality ingredients straight from the farm and prepares meals using cooking methods optimal for nutrient retention. Since we streamlined the farm-to-fork supply chain our vertical integration makes our prices the most competitive in the industry. We pass the savings on to you.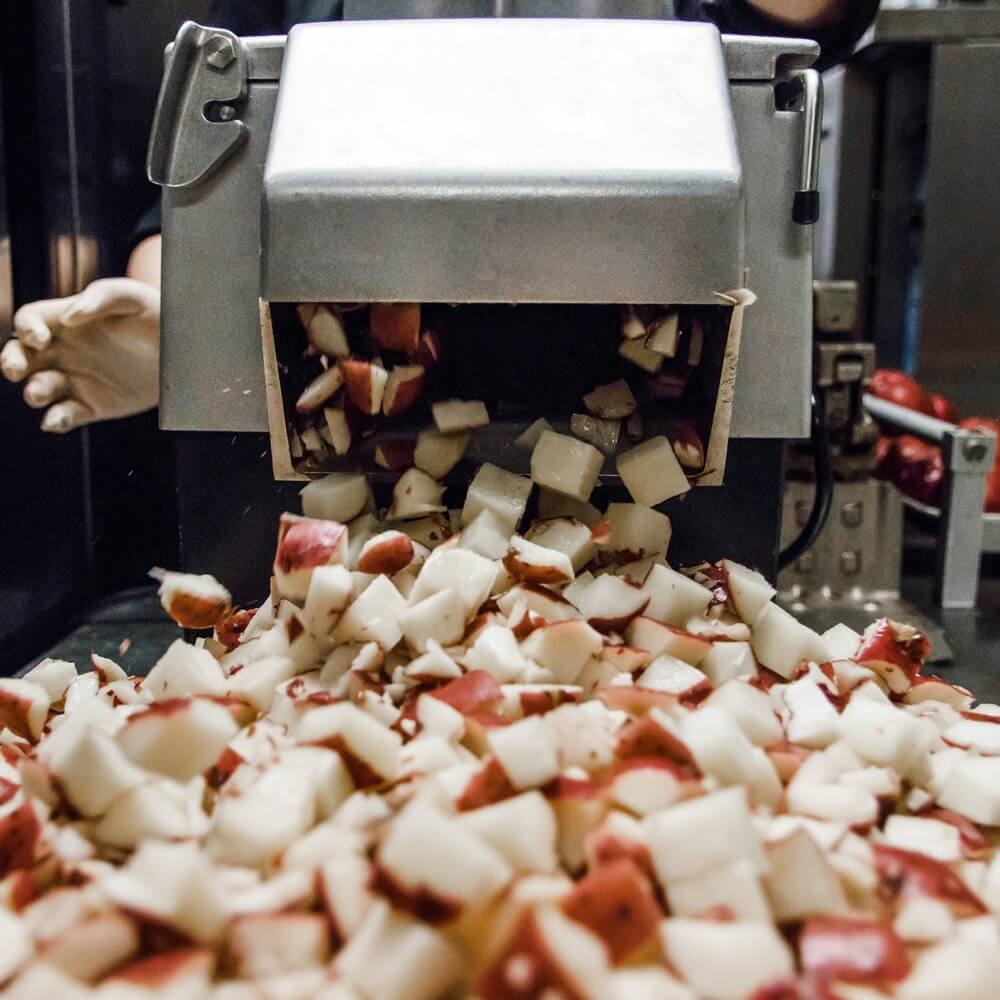 Farm to Table Food Service Experience

MealPro is vertically integrated food service company. We source directly from farmers, keeping the supply chain short and eliminating middleman markup. Also, when the supply chain has fewer links, communication flows faster between channels and creates a more responsive service.

Food Cooked by an Expert Culinary Team

Our talented team of professional chefs put together a changing menu of entrees and sides inspired by seasonal varieties and 100% natural flavors. Our expert culinary team cooks from scratch with whole foods — we let the natural flavors of our fresh veggies, zingy herbs, and natural spices do the talking.

Allergen and Special Diet Conscious

MealPro's grab and go service understands allergy sensitivity and dietary restrictions. This is why we have a team of on-staff nutritionists, special procedures and a plethora of menu options to satisfy the cravings of everyone by providing a plethora of options.
---
About Our grab and go Food Service Company
MealPro is a vertically integrated food service company. We curate every aspect of the food supply chain from ingredient sourcing to cooking and packaging. This gives us more control over quality and allows customer feedback to flow faster between departments.

Also, sourcing of both packaging and ingredients through our in-house procurement team that manages relationships straight from the source. The paper packaging, cardboard corrugated and meal prep containers are acquired through the producer and we source the freshest and highest quality local ingredients from farmers. This eliminates middleman markup and we pass the savings on to you.

Each business customer has access to a dedicated customer success manager who embodies our unwavering values of commitment to quality and service.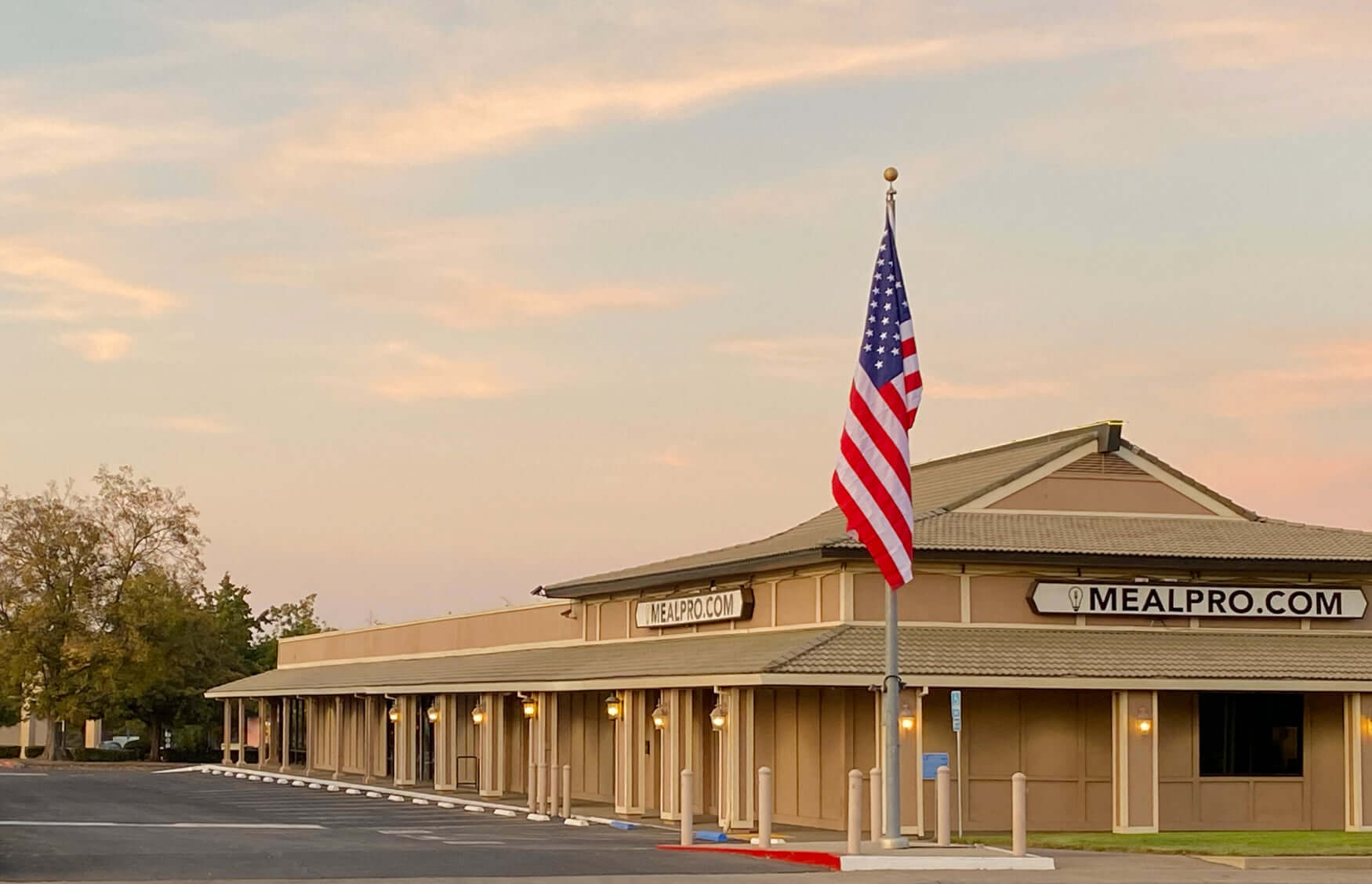 Support center and commercial kitchen building in California.
Contact Us
Schedule a call with a customer success manager.
---
Get started today. Contact our grab and go service. Request pricing and learn how this for when you want healthy food on the go company can come up with a solution that is right for you. Click on the button below.
---