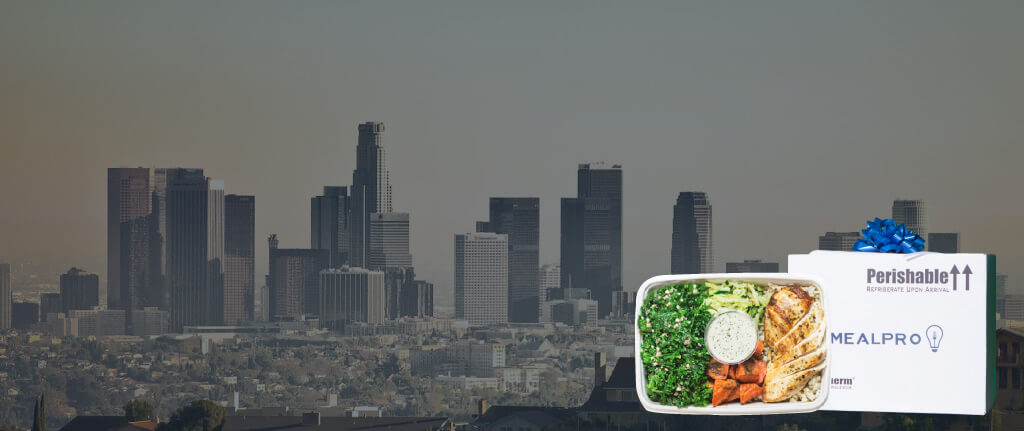 Fitness Meal Delivery Service Los Angeles
Healthy Food Delivered - High Protein and Low Fat Meals
Order your meals now
Many options to choose from
These are our best selling Los Angeles fitness meals, but you have many options
Our fitness meal delivery service in Los Angeles is made with high quality ingredients and is affordably priced. By selling on the web we save on restaurant overhead and grocery sotre markups, and we pass the savings on to you! Your affordable healthy meals are also made with the best local ingredients, California produce and have filling portion sizes.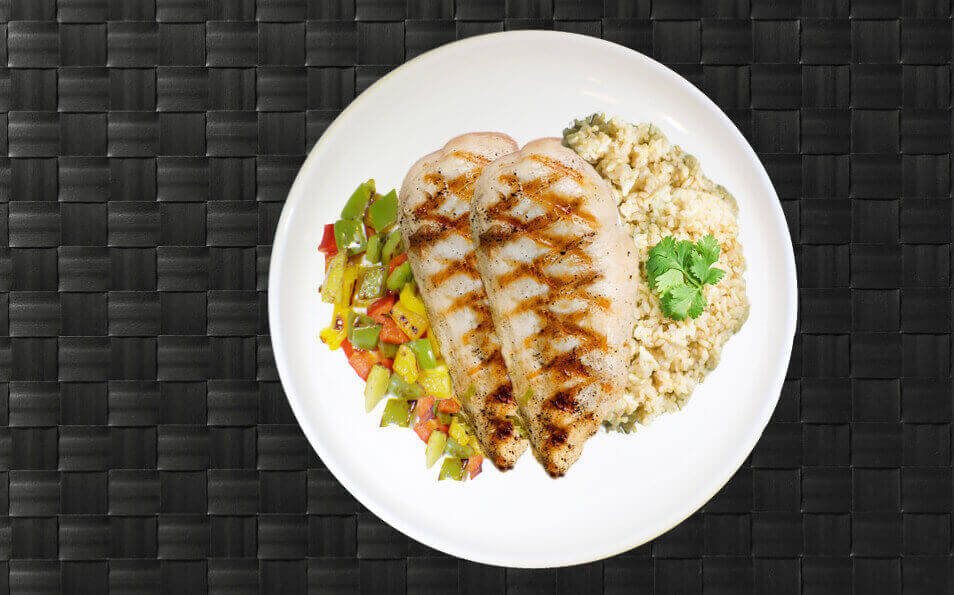 High Protein Meals
Healthy fitness meals to build muscle. Your pre-cooked and pre-portioned meals have over half a pound (cooked weight) of lean meat. Then, add in plant protein and you have yourself some quality fitness meal prep!
View High Protein Meals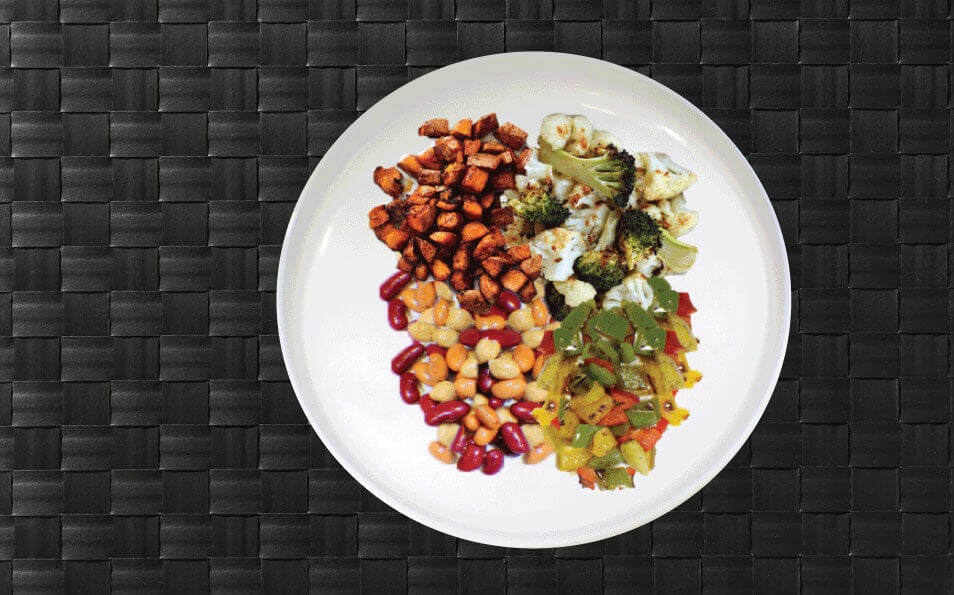 Low Carb Meals
Get low carb ingredients like cauliflower rice, and vegetables instead of simple carbs. All the meals we serve are nutritionist created low calorie meals that are filling and that our chefs make taste delicious.
View Low Carb Meals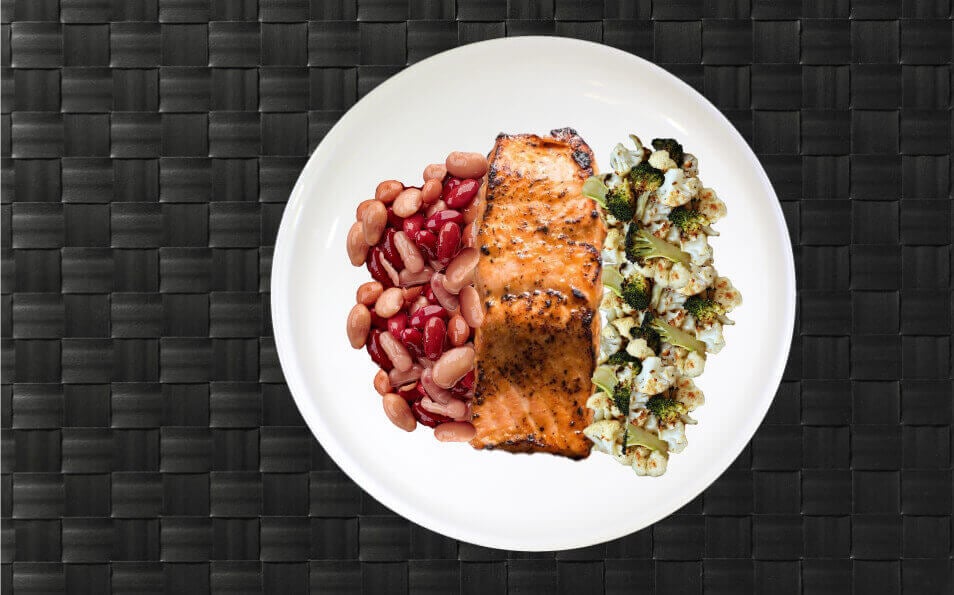 Calorie Counted Meals
MealPro carefully pre-portions meals. All of the ingredients are carefully weighed, to find your recommended portion size reference the portion size finder on the menu page.
View Calorie Portioned Meals
Try Fitness Food Delivery in Los Angeles
Your fitness food is prepared upon order in our state of the art facility, the meals are then blast chilled and delivered in eco-friendly refrigerated coolers. Try two meals or sign up for the weekly meal plan
Subscribe to get your meals now
You can cancel or change your subscription at any time.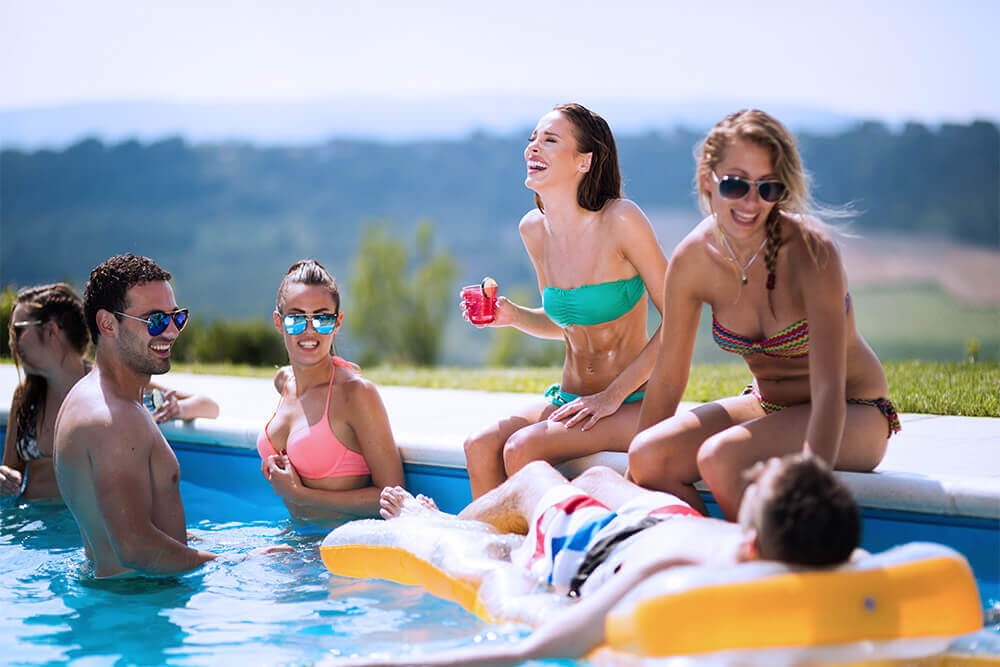 Try our Meal Delivery Service Los Angeles!
Did you know that getting a meal delivered in Los Angeles & can save you money and time? Instead of driving to a grocery store or picking something up on your way home let us do all the shopping, cooking and cleaning and treat yourself with ready made meals delivered to your door.
Tasty L.A. Food Delivery
Eat clean & eat lots of healthy food! This meal prep company takes a lot of care in partnering with the right local suppliers and we spend more than most restaurants on ingredients. We think you deserve high quality food!
Fitness Meal Delivery L.A.
Save up to 10 hours per week with Los Angeles food delivery. Your food is cooked upon order and is then blast-chilled for nutrient retention and is packed in portable and leak resistant containers so you can take your meals on the go.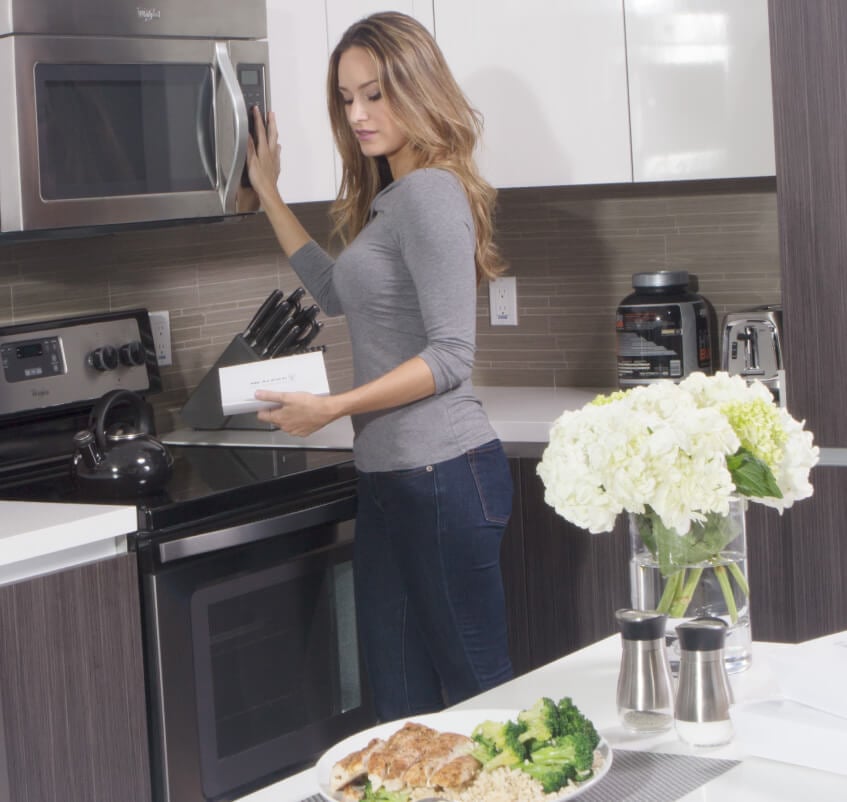 Pre-portioned meals according to your needs
To make sure the healthy meals are filling we provide portion sizes that suit you! Use our proprietary fitness food calculator to get portion size recommandations based on your activity and fitness goals. Try it here.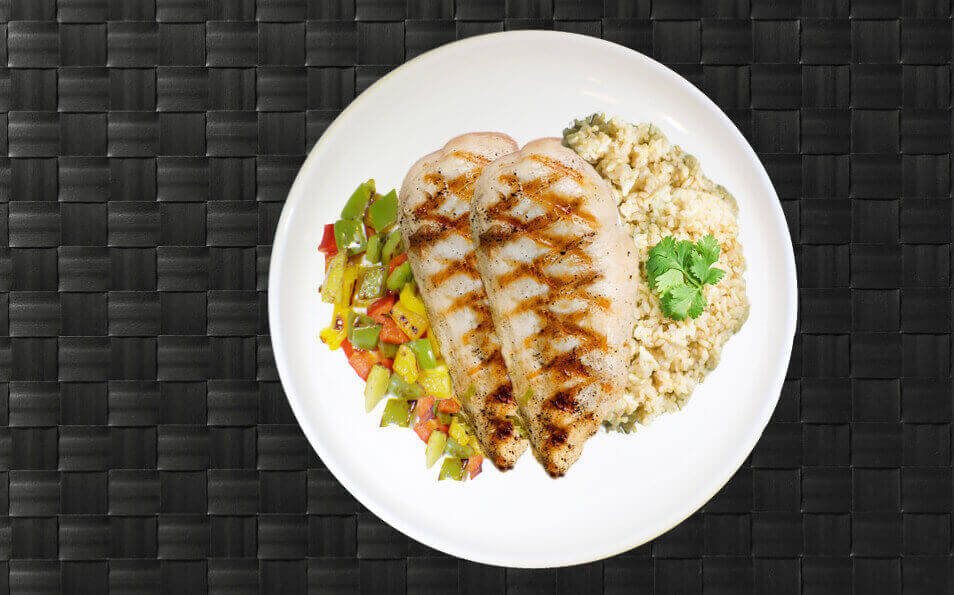 Do You Want To Gain Weight?
Perfect to build muscle. These meals have over half a pound of lean protein sources and different types of carbs, veggies and lots of Fiber. When you gain muscle you have to eat lots of clean, healthy meals that have large portion sizes. Our fitness food provides exactly that!
View weight gain meals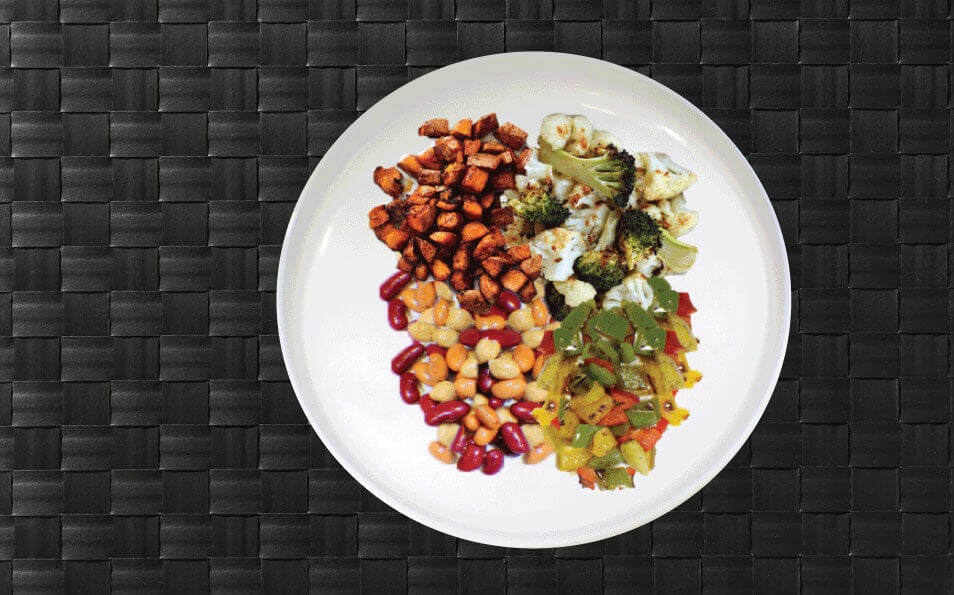 Do You Want To Lose Weight?
Sub the carbs for cauliflower rice, grains, and only get the carbs from greens like broccoli or other vegetable sources.
View weight loss meals
Get A Deal on L.A. Food Delivery:
We give meal plan delivery service discounts to our best customers. Follow on social media or join the community by entering your email address.
Offering Food Delivery in Los Angeles and Southern California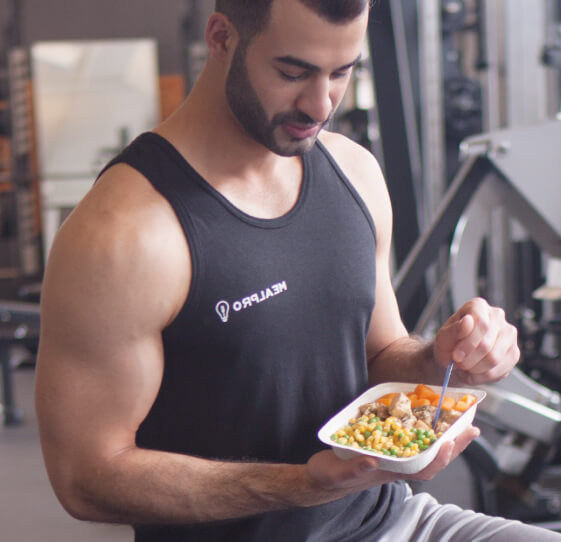 Committed to serving quality meals to Los Angeles and surroundings:
We source quality ingredients from farms rather than factories. We're committed because we understand the connection between how food is raised and prepared, and how it tastes.
Our customers are happy with the L.A. meal delivery service! MealPro's affordable fitness meals are made from fresh foods and quality ingredients. Enjoy fast delivery, and choose a meal prep service company that has a commitment to sustainability and the environment. The food containers are made from recyclable cardboard and we source ingredients from vendors that have en emphasis on sustainability. This a Los Angeles fitness meal delivery service you're going to want to try!See meal options now.
Our meal prep services specializes in meal delivery to the following cities: meal delivery Los Angeles, Pasadena, Anaheim, Alhambra, Malibu, Torrance, Arcadia... and surroundings. We cook the food daily, blast chill the meals and deliver to your door. Take a look at what our L.A. food delivery customers had to say about our healthy fitness meal delivery service. View L.A. Food Delivery Testimonials.
Compare Los Angeles Meal Prep Options
| | MealPro | Chipotle | Blue Apron |
| --- | --- | --- | --- |
| 35g+ Protein per Meal | | | |
| 25oz Portion Sizes | | | |
| Fish and Meat Variety | | | |
| Delivered & Ready in 5 min | | | |
| All Natural Ingredients | | | |
| | | | |
Get The Best Meal Prep Service >>
People call us "The Best Los Angeles Meal Delivery Company":
This L.A. meal prep company was called by many "the best meal prep service in Los Angeles".
Below are some testimonials from people like you who have tried the fitness meal delivery service: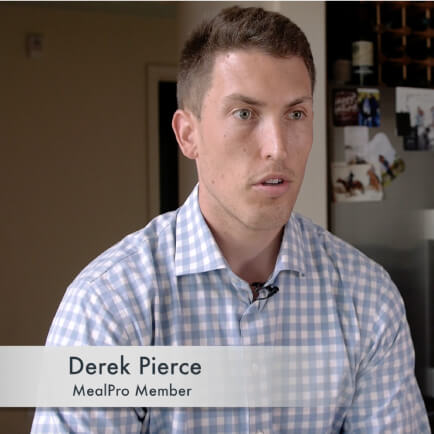 "This is fitness food that complements my workout and makes my day seem longer. The home food delivery gives me hours of my day back in world where I live spending 12 hours at work." Derek P. - Pasadena Rresident
"Hands down the best L.A. meal prep service. MealPro is healthy food and high quality food so I no longer feel guilty about having dinner." John G. - Alhambra Resident
Take back your day and your health! Get get high-protein fitness meals delivered to your home for a remarkable fitness body!
Order Your Meals Now
Money back guarantee