Harry's Weight Loss Journey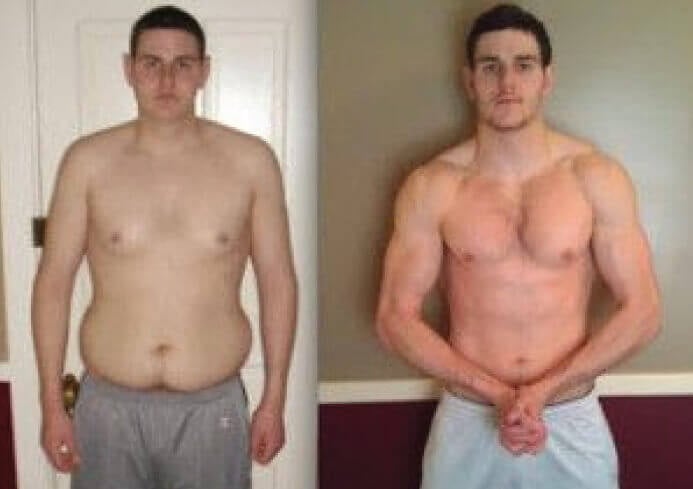 After lots of work with no reward, Harry decided to elevate his weight loss journey with personal nutrition coaching and a custom meal plan. This was after having tried different weight loss programs but he was barely seeing any kind of progress. To jump start his weight loss journey Harry assumed a holistic approach with exercise, and nutrition using MealPro's nutrition coaching and meal prep. Read the full weight loss journey story below to learn how Harry's transformation is showing no sign of slowing down!
"I've had a lot more success when enlisting support and a ready made meal plan program with the help of MealPro. Once I started on this weight loss program, the good meals kept me on track and I saw results much faster." —Harry, Tennis Coach.
Slower Metabolism, Less Activity and Starting The Weight Loss Journey
I've been a tennis coach for many years, so I spend most of my time at the racquet club. I was on my feet a lot, feeding balls and doing drills with students. I would also hit the weight room – but do mainly bulking exercises and I'd follow a bulking diet. What I did not realize is how my metabolism slowed down with age and how my activity followed suit – leasing to cycle: The more I got big – the less I wanted to move and the bigger I got….repeat this a few times….

I did not want to accept it but it was a battle of wills within myself. Delusion gave way to reality and finally, I began my weight loss journey when the scaled tipped 250 pounds. To help me with nutrition compliance during my weight loss journey I turned to MealPro's custom meal prep to get my macro-perfect meals delivered to my door. With minimal effort and maximum nutrition I knew I had found the right tools to help me with my progress. I've had a lot more success in the past year with the help of MealPro and an active workout/cardio plan. I've 25 pounds! It's amazing to see my progress!
Jumpstarting My Weight Loss Journey to Improve Myself
I always felt a little awkward before – I was self conscious about my weight and sometimes felt like I could use a confidence boost. I would feel like something needed to change but my habits made it a very slow process and it was difficult to start cooking right. I would see some good progress, then I would blow my workouts on cheat meals. As the saying goes: "you are what you eat" is not as overrated as I thought – it's actually totally true. It was only when my weight loss diet matched up with my weight loss workout that the two started working together in a common direction and delivered real results.
It was so much easier to count my macros for weight loss and keep my diet on track knowing that I could just go home, get some healthy food delivered put them in the fridge and then I could indulge in great food with no remorse after.
The biggest conflict I've had with weight loss journey is kicking my head into gear. I had been giving myself reasons to doubt myself since this weight loss goal had eluded me for so long. Weight loss in general always felt like I had given myself a mountain to climb. Then the MealPro community and support gave me a mindset of being process oriented – made weight loss into a lifestyle with great nutrition. Even when I would go to a restaurant I would be able to order menu items with names that resemble my weight loss food and being around the food gave me a foundation for what to look for even on days where I had to opt for other food options. Nutrition education is something valuable that can be applied anywhere, anytime.
Meal Prepping For Weight Loss Made Easy
With MealPro, I was never hamstrung in my diet because of meal prepping. MealPro has a variety of meal plans for weight loss that I could customize and tweak so the meals were always right for me. This was a god send! I like the meal customizations. My progress has been amazing so I definitely recommend for those who are looking to reach their weight loss goal. My favorite meal prepping for success definitely are the chicken and the creamed salmon meal from the keto menu, and the low carb bacon keto recipe.
"It's so easy to meal prep for weight loss and keep my fat shredding diet on point with MealPro's weight loss meals. The meals are mouthwatering the customizations make each meal ideal to fit my macros."
MealPro has definitely aided my weight loss journey. The biggest benefit is the convenience of having it at home or being able to take it to go and having it already prepped and ready for you. They also do a great job of providing a great service; it's not just convenient, but also delicious – you can only stick to eating salads/ a rabbit diet for so long. I'm a picky eater and experienced diet burnout while attempting other weight loss journeys with other services. Whenever I meet someone that's on a weight loss journey, I say "Have you heard of MealPro?" and I'll tell them all about my weight loss transformation. I am so proud of it!
A Healthy Weight Loss Tip
Like MealPro says: #EatWithPurpose. Be aware of the number of calories you're eating and why. For example, stop snacking! You won't believe how calorie dense those snacks can be. Those snacks can blow your macros out of the water by like 50 grams just by having a few handfuls of almonds. Once you start macro counting it just gets easier. Plan your meals, and just stick to the healthy eating diet plan! You will always look back with a smile.