Tasty Anti-Inflammatory Meals Delivered
Medically tailored meals specially designed food for women with interstitial cystitis/bladder pain syndrome (IC/BPS). Your healthy anti-inflammatory diet meals exclude IC/BPS bothersome foods, and help manage symptom severity. This contributes to improved quality of life for women with (IC/BPS). MealPro does all the ingredient shopping, cooking and delivers your anti-inflammatory food to your door. All your meals arrive pre-portioned and pre-cooked and can be re-heated in 5 minutes. Your meal prep containers are microwave safe and oven save for up to 30min at 300degrees. No cooking or cleanup required.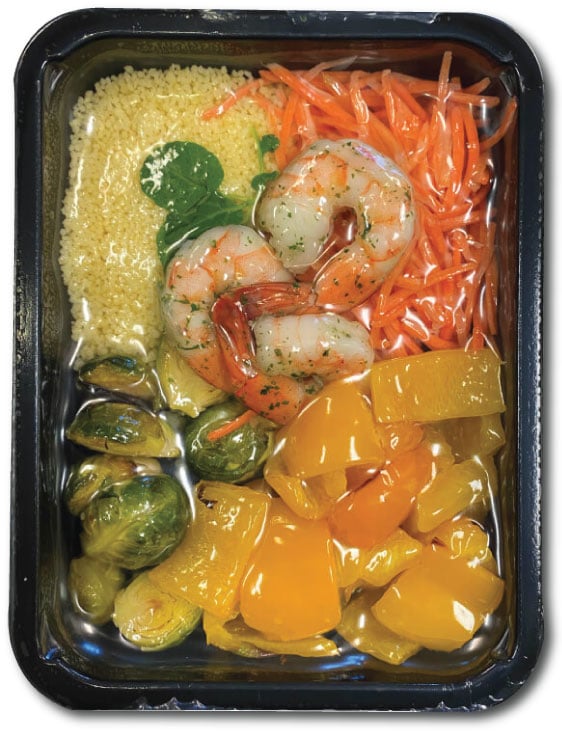 Clinically Studied Diet Meals

The healthy anti inflammatory foods in your meal plan were developed through a collaboration of the University of Idaho Dietetics & Nutrition department and MealPro LLC for a clinical research study.

Anti-inflammatory ingredient iused

Special veggies such as brussel sprouts, broccoli, spinach, lentils, and high value condiments like turmeric, parsley, ginger, and others. Excludes all potential inflammatory foods such as tomato, lemon, lime, onion, garlic, as well as condiments such as pepper, chile and similar.

Excludes bothersome foods

These meals exclude all potential inflammatory foods such as tomato, lemon, lime, onion, garlic, as well as condiments such as pepper, chile and similar.

Pre-Cooked, packaged and delivered

To make these medical meals convenient and easy everything arrives at your door already cooked and portioned in microwave and oven safe meal prep containers. Simpley peel back the film and re-heat. Store the meals in your fridge or take them to go.

Super tasty and enjoyable

While being medical meals these foods are crafted by an expert culinary team that puts an artisan touch like adding watercress or rosemary garnish. In addition all your are fresh and care cooked to optimze nutrient retention. Even our ovens have a water line that inject moisture into the food while it's being cooked.
---
Clinically Researched Anti-Inflammatory Diet Plan
Your anti-inflammatory meal plan was developed by the University of Idaho and MealPro. This makes MealPro's anti-inflammatory meal plan one of the best in the market. See below to learn how MealPro partned with the University of Idaho dietetics department to develop your meals.
Idaho State University / MealPro collaboration. Your bladder pain syndrome food plan is the same meal plan that was designed in a joint-study with MealPro and the University of Idaho department of Nutrition and Dietetics. In this clinical study a sample of patients with interstitial cystitis was offered the anti-inflammatory meal plan over ten weeks while a control group continued their regular diet. The two groups were reversed in the second half of the trial.
Special, anti-inflammatory ingredients used. Turmeric seasoning, brussel sprouts, are difficult ingredients to source - however at MealPro our ingredient scouts find these unique anti-inflammatory ingredients for you.
10 Day meal plan with lunch and dinner. One meal plan is ten lunches and ten dinners and will last you ten days. Your meals are delivered in a special cardboard box with thermal liner for optimal temperature retention. The meals arrive frozen. You can buy one time or opt-in to have recurring meal plan deliveries. Maintain this cycle of ten specialty meals per your doctor's instructions.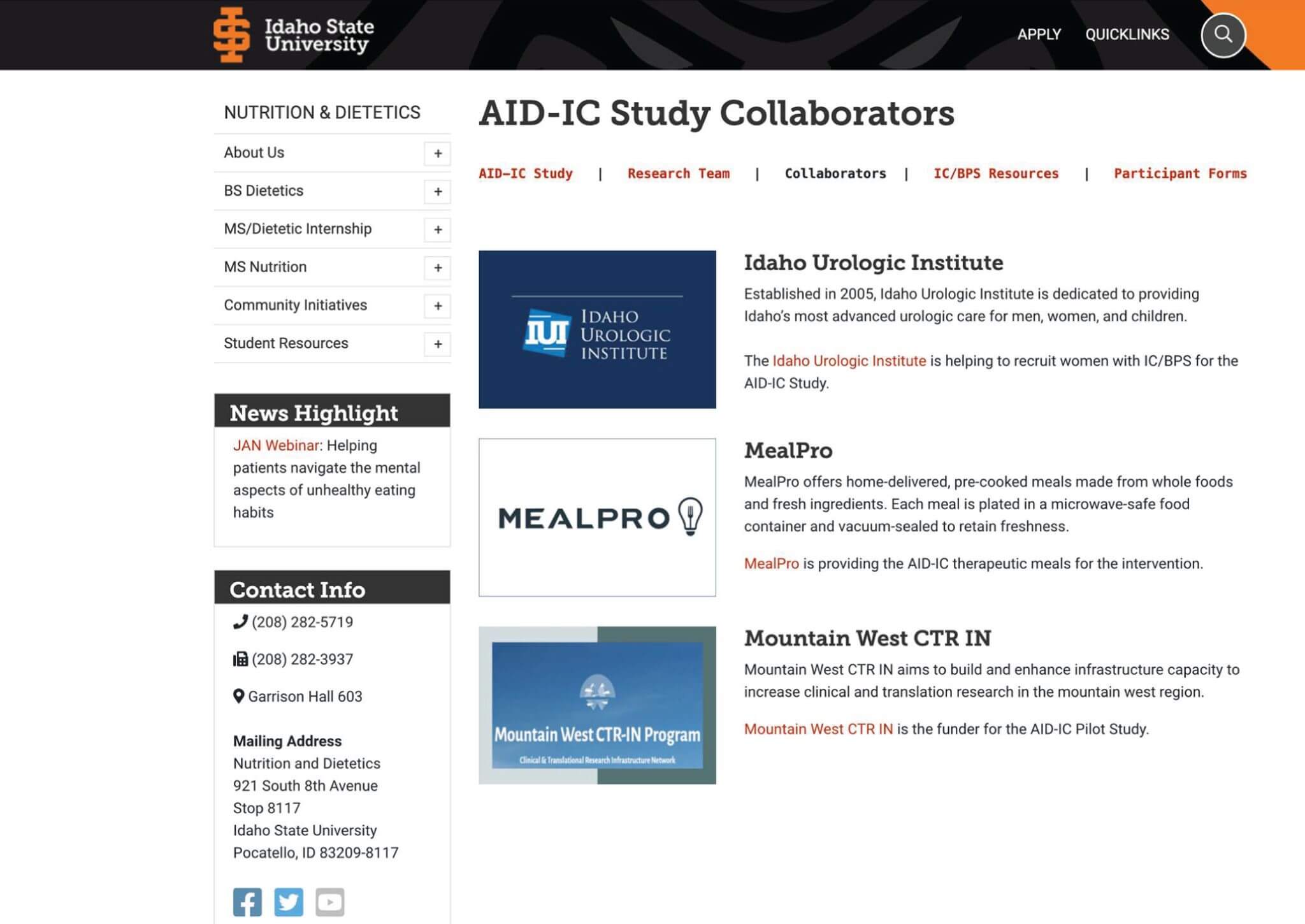 ---
The 10 Anti-Inflammatory Meals In Your Diet Plan
One meal plan is for ten days - and has ten pre-determined lunches and dinner meals. Each meal plan arrives at your door with two of each of the following meals. Maintain this cycle of ten specialty meals per your doctor's instructions.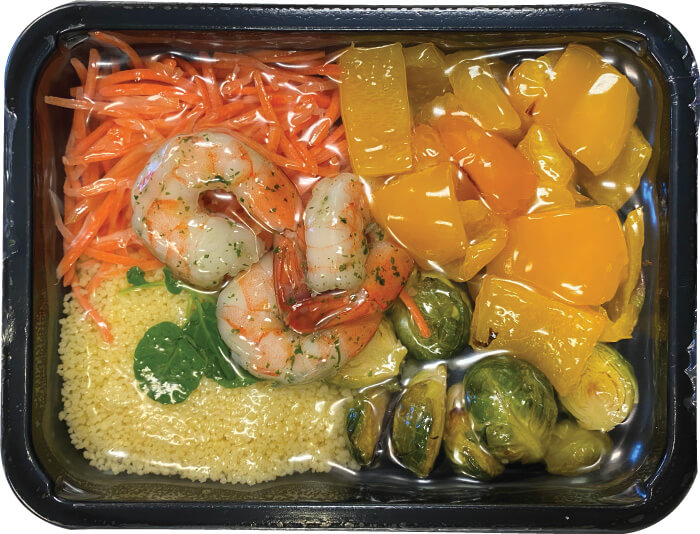 Couscous Shrimp
Jumbo shrimp with carrot, couscous, brussel sprout & yellow pepper with watercress.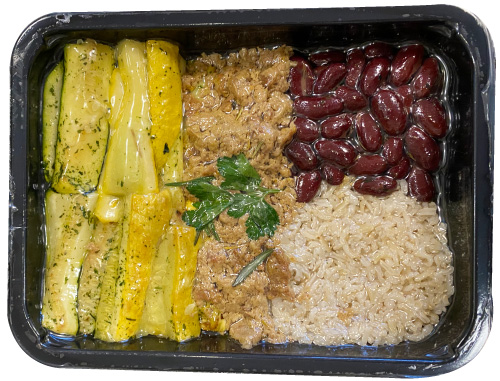 Turmeric Turkey
Lean ground turkey with green & yellow zucchini garnished with parsley, rosemary.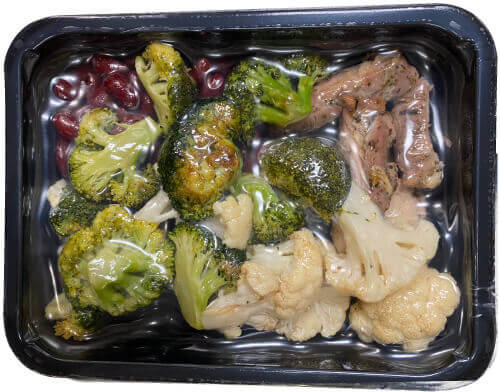 Bean Chicken
Sliced chicken with roasted cauliflower and broccoli and side of kidney beans.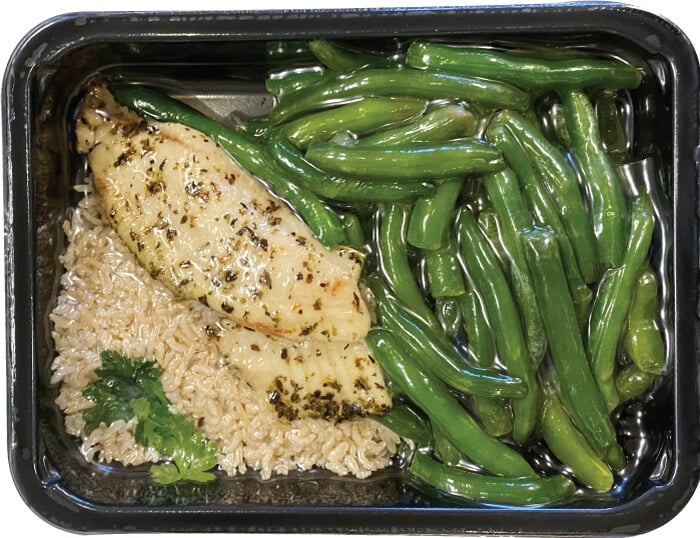 Roasted Tilapia
Baked tilapia fillets garnished with parsley, brown rice and fresh string beans.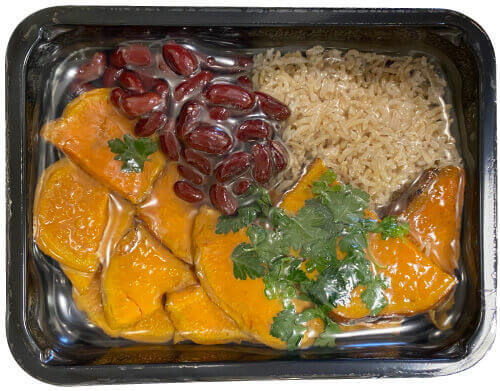 Sweet Potato Bowl
An all vegan bowl of sweet potato yam with skin on, red kidney beans and basmati brown rice.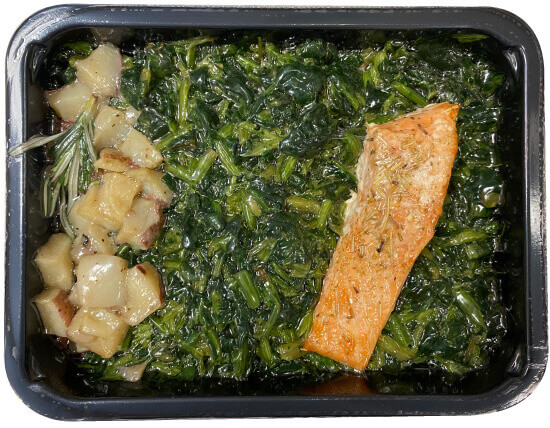 Spinach Salmon
Salmon steak with fresh rosemary, red and crunchy baked potatoes with heatlhy and tasty spinach.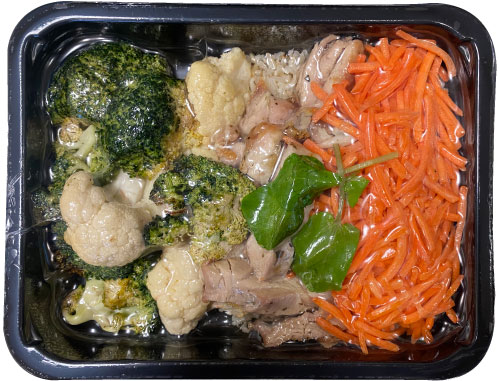 Cauliflower Chicken
All natural chicken with brown rice, broccoli, cauliflower and freshly shredded carrots.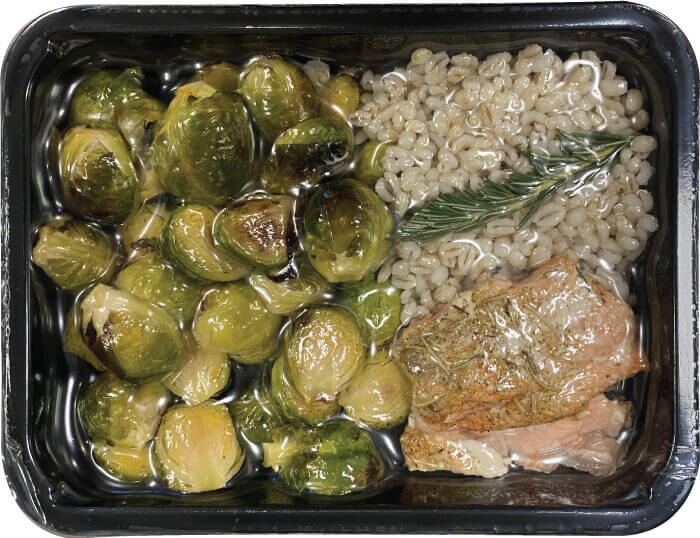 Brussel Salmon
Salmon fillet steak garnished with rosemary with plenty of crisp baked brussel sprouts and barley.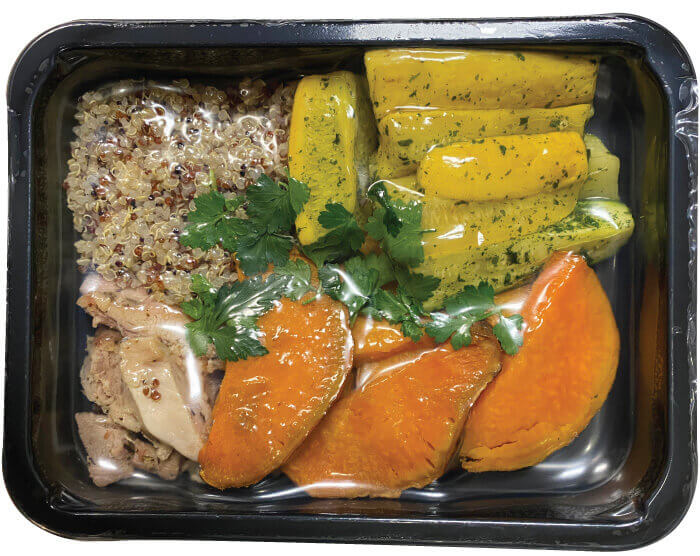 Zucchini Chicken
Quinoa with sweet potato yams and zucchini served with chicken and garnished with parsley.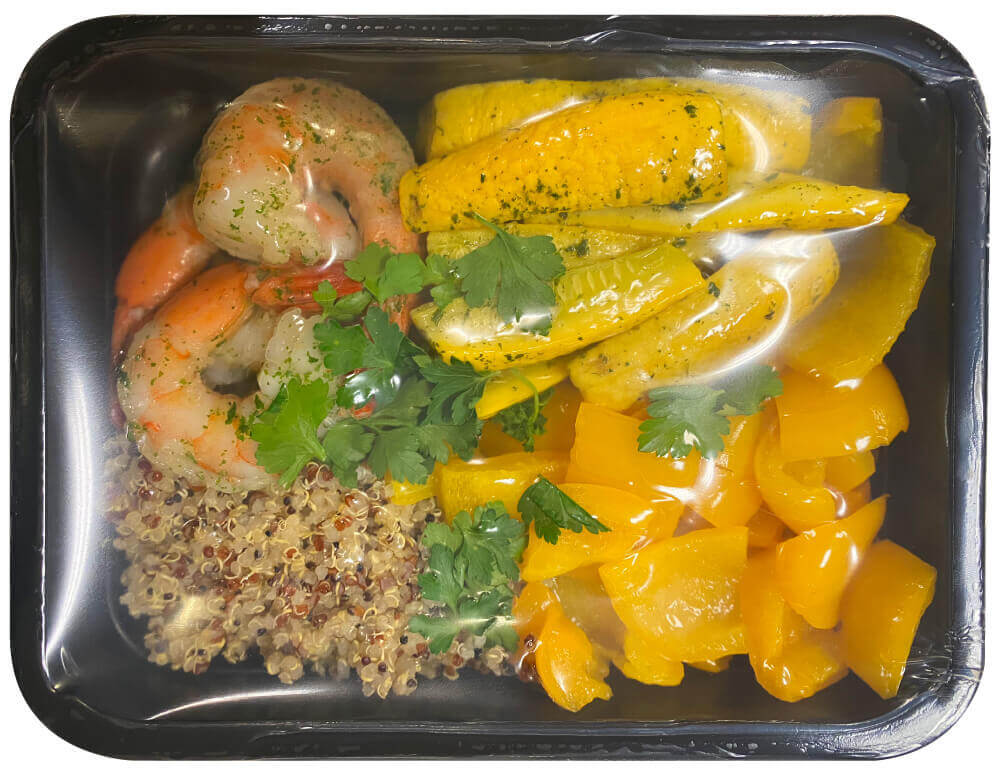 Zucchini Shrimp
Jumbo shrimp with yellow roasted bell pepper and yellow squash garnished with parsley leaves.
---
Reviews of this healthy Meal Company

I found a true partner
"Together, we were able to develop a top anti-inflammatory meal plan. You cooking and delivering makes it easy for people in my clinical trial to receive and enjoy the meals."
- Barbara, Professor and Researcher of Nutrition & Dietetics at Idaho State University.

Easy food delivery!
"I don't even have to think. It's at my door and next thing you know I'm eating healthy and I feel great. This has been a true life changenger for me."
- Cory, customer. Works as a bookkeeper.

Super tasty food
"This is restaurant quality food - except it suits my dietary restrictions. It's like a fine dining experience but it's also anti inflammatory;)."
- Alex, customer. Works in education.
---
Who Is This Food Service For?
Your tasty food prep recipes are made by expert nutritionists and are cooked by expert chefs. The combination of nutritional science and artisan culinary techniques makes MealPro one of the best anti inflammatory meal delivery service . This diet type is perfect for you for:
People who are affected by inflammatory syndromes.
Women experiencing interstitial cystitis/bladder pain syndrome (IC/BPS).
Regular people who feel the need to dis-intoxicate.
Clinics that have patiens in need of this medical anti-inflammatory diet plan.
People who do not have the time to research, shop, cook and develop tasty menus of anti-inflammtory meals.
People who are dedicated to quality, wholesome foods - or want to be.
---
Simply The Best Anti Inflammatory Meals Delivered
This food for bladder pain syndrome was made in a collaboration between MealPro and the Idaho State University Department of Nutrition and Dietetics. MealPro provided this highly controlled meal plan to patients in a clinical study. Below is a sample medical meal.
---
How MealPro Works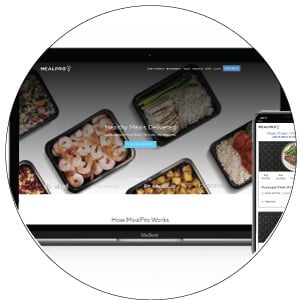 1. Order your healthy food online through our secure website.
This nutritionally tailored meal plan has lunches and dinners for ten days. You can order the meal plan on our website. Every order is a one-time order. You can choose to opt-in to recurring meal deliveries and put your diet on auto-pilot.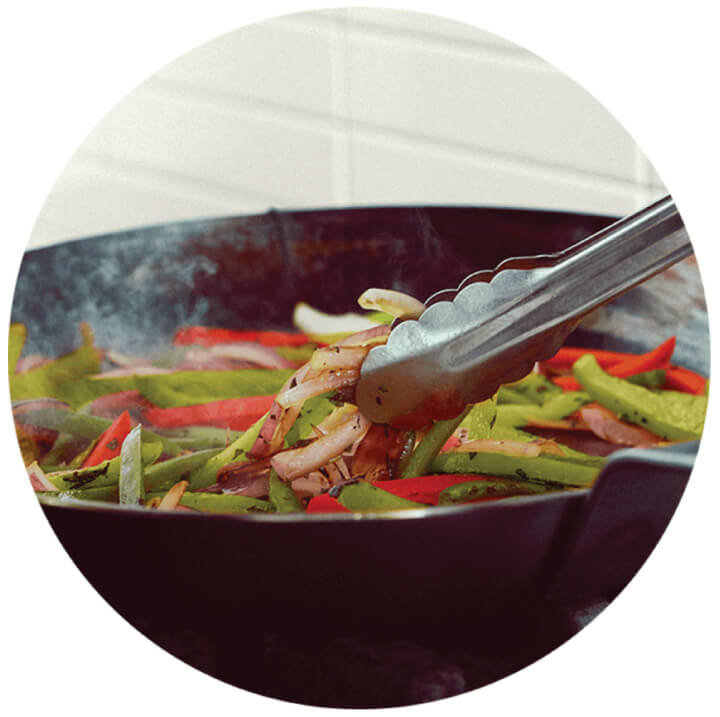 2. We portion, cook and plate your tasty anti-inflammaotry meals.
Our chefs cook your meals fresh daily using whole and natural ingredients in our fully certified commercial kitchen. Our chefs are trained to cook in a manner that optimize nutrient retention. Each meal is carefully assembled and portioned in meal prep containers.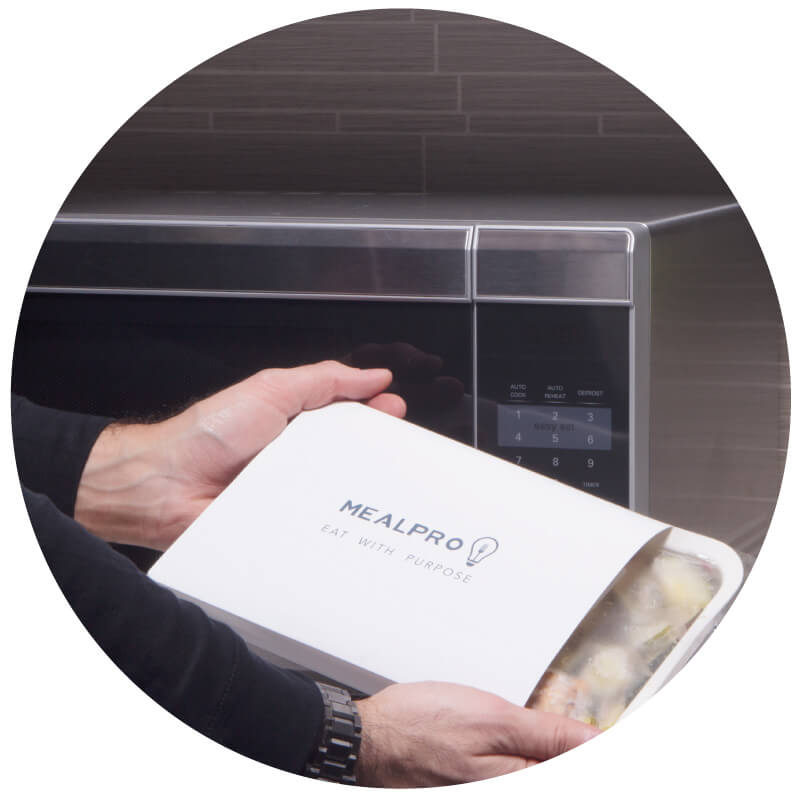 3. Get your healthy anti-inflammatory meals delivered. Heat and Enjoy.
For convenience, your meals are delivered to your door. Your meals arrive vacuum sealed in microwave safe meal prep containers. Savor at home or enjoy on the go. Reheat and ready in 3 min.
---
Buy Once or Get Regular Meal Deliveries
By default, every order is a one time order. If you wish, you can sign up for recurring orders inside of your account. You will be emailed your account login instructions after your first purchase.
Your MealPro account is a place where you can track your order, update your food preferences, and you can manage every aspect of your meal delivery.
If you choose to opt-in to recurring orders inside of your account you start earning rewards points that you can redeem for free meals. You can always pause your deliveries when you go out of town or you can update your delivery address / delivery instructions from inside of your online account.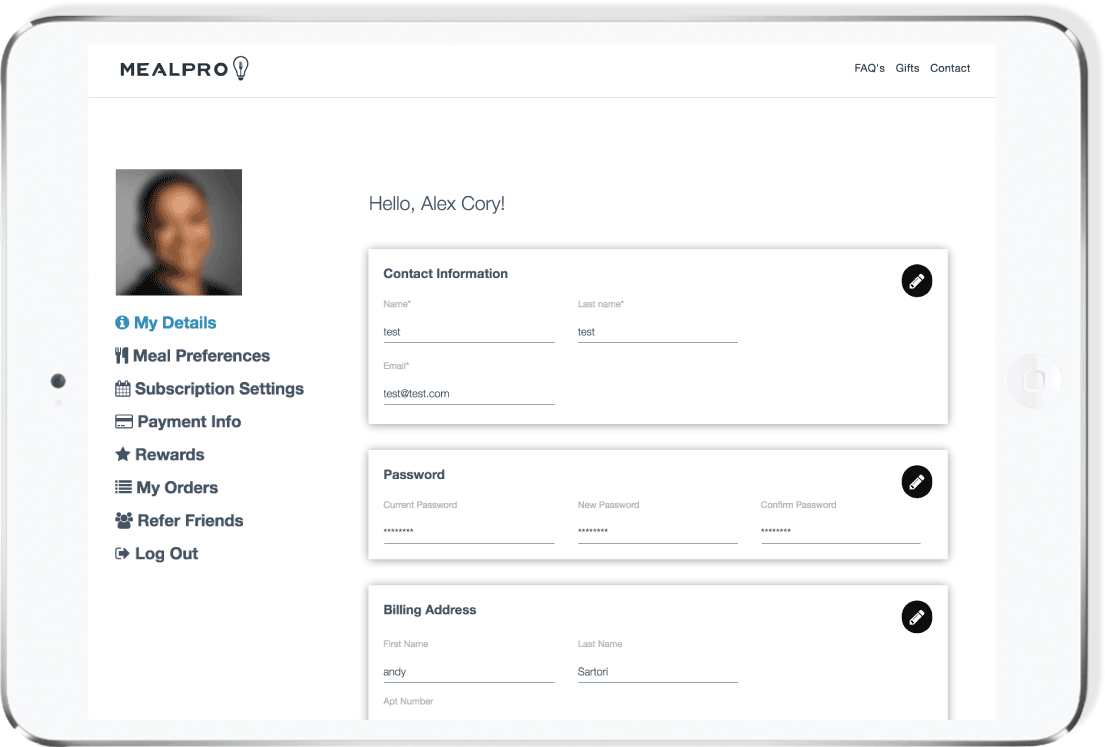 Track orders, update your address and easily manage all aspects of your meal delivery.
---
Why Choose MealPro?
Feel Great
MealPro is one of the only food delivery companies that worked with university researchers to develop your anti inflammatory diet plan.
Affordable Meals
To provide you with better value we sell direct to you with no middle man markup. We make the meals, source ingredients from farms and elminate the middle man markup from grocery store or retail outlet. We pass the savings on to you.
Convenient
No more waiting in line at the grocery store. No more navigating the menu to find something that fits your dietary restrictions at take-out. All meals arrive at your door pre-portioned and pre-cooked - ready to go.
Super Tasty
Anti inflammatory food prep made from an expert culinary team. Each meal has different types of fresh foods, super juicy proteins, soft texture and very fresh. Enjoy healthy food that is tasty and is actually good for you. All without the fuss of cooking.