Low Cholesterol Meals Delivered
MealPro's pre-cooked low cholesterol meal delivery service supports you with very low fat and low cholesterol meals that are also low sodium. Your low cholesterol meals are cooked fresh daily by a team of nutritionists and cooks that designed your food to be delicious by using zero-calorie herb, and zero-salt spices as flavor enhancers, making them delicious. These meals are cardiologist designed to mitigate the effect of plaque on your arteries, reducing the risks of blood clots, heart failures, and other serious conditions.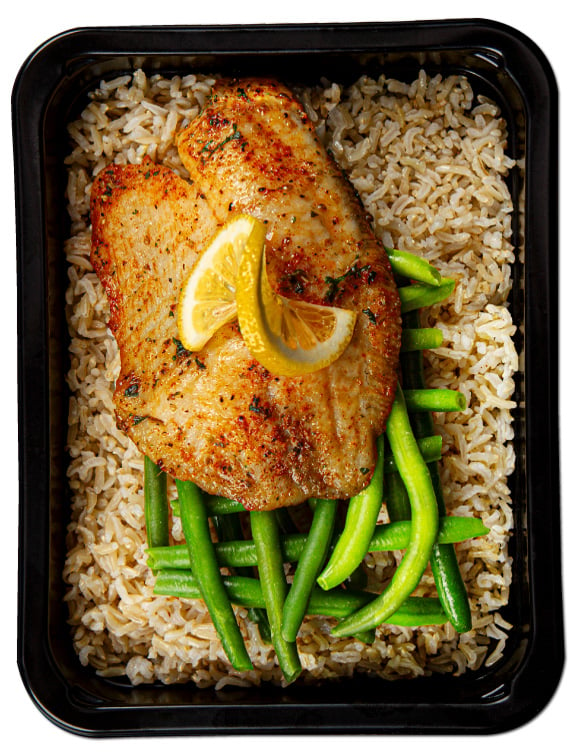 Nutritionist built and cardiologist recommended.
These low cholesterol meals help mitigate and reduce the buildup of plaque in your arteries. Our diet plan is cardiologist recommended for the health of your heart and your whole circulation.
Delicious low cholesterol meals cooked by chefs.
You will be amazed at what the deft hands of a capable chefs can prepare for you using no animal fats, including no butter, only herbs as flavor enhancers.
Made with all natural and lean ingredients. Meals are low cholesterol, low sodium and avoid free radicals.
The all natural ingredient selection and high protein quality (we use 90%+ lean cuts of meat) seasoned with no-salt herbs providing you with high nutritional value and the added benefits of very clean, low cholesterol, low sodium foods.
No cooking or prep needed! Meals are delivered to your door portioned and cooked.
Your healthy low cholesterol meal plan is delivered to your door pre-portioned, and pre-cooked. Just heat and enjoy.
View low cholesterol Meal Menu

---
How This Low Cholesterol Meal Delivery Service Works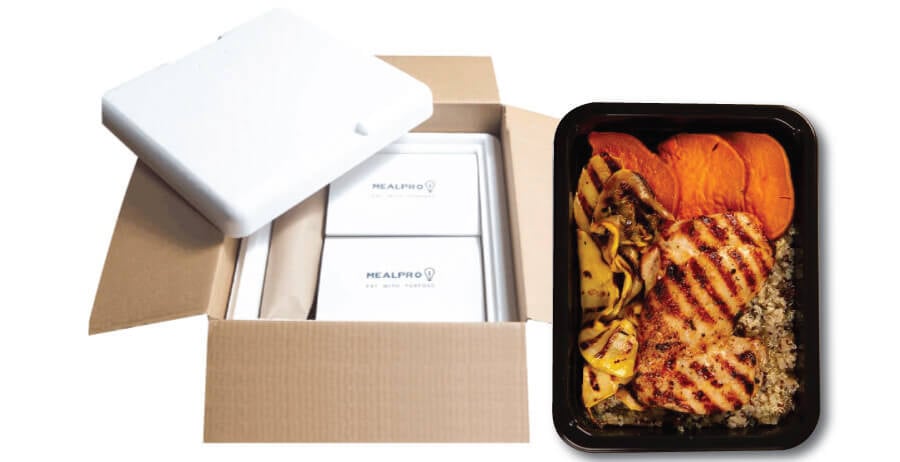 We deliver your healthy low cholesterol meal plan to your door in a refrigerated box, with a thermal liner and dry ice to keep your meals at temperature. Each meal is individually vacuum sealed to retain freshness.
Purchase your low cholesterol meal plan on our secure website.

See your low cholesterol menu on this page and purchase through our secure website checkout.

Get your healthy low cholesterol meals delivered to your door.

Your healthy low cholesterol meal plan is delivered in a special thermal box with dry ice and other packaging material to make sure your meals are in optimal condition.

Meals arrive portioned and cooked. Just heat and enjoy.

Each meal is individually vacuum packed in a food container sealed with high a barrier film to retain the original freshness. Simply peel back the film and heat in your microwave or oven.
More Questions? Read our FAQ's
---
---
FAQ'S
How long does it take to receive my low cholesterol meals? For the pacific US we ship and deliver daily. For the mountain, central and eastern US we deliver Thursday to Friday.
How long do MealPro meals last? You can store your low cholesterol meals in the fridge for three or four days. You can also store in the freezer for a few weeks. Each meal has a label with a best-by date.
How do I re-heat my meals? You can re-heat your low cholesterol meals in the oven, in the microwave - or transfer them to a skillet and re-heat over a stove top.
What forms of payment do you accept? We accept Visa, Discover and Master Card. You can also email us to request a PayPal invoice.
How are my meals packaged? Your individual meals are packaged in microwave-safe containers and are vacuum sealed using a high barrier protective film. Your low cholesterol meal plan arrives in a corrugated box with a special thermal liner. One box contains your entire low cholesterol meal plan. Dry ice is used to keep your food cold during transit.
Is MealPro a subscription service? By default, every order is a one-time order. You have the option to opt-in to recurring orders. After placing your first order you will receive an email with your account login instructions, you can then login to your account and opt-in if you would like.
Where do you deliver? We deliver to the continental US and parts of Alaska, Hawaii and Canada.
What if I am not home when my food arrives? No worries, your meals have enough coolant so they can stay in their thermal packaging for the day.
---
Reviews of our healthy low cholesterol Meal Delivery Service

Good price and nutritional value
"I suffer from a heart condition. It was so difficult to adhere to a low cholesterol diet but MealPro is my cavalry. "
- Gale, Customer

Makes nutrition compliance easy
"Pre-ackaged and Pre-cooked low cholesterol meals are the only thing that made a difference for me. It really keeps me on track!"
- Tom, Retired

These low cholesterol meals are delicious
"These are the best tasting low cholesterol meals I have had. It keeps me healthy and my cardiologist approves the meal plan. I highly recommend. "
- Madison, Rotary Club Member
---
More About Our Ingredients
One of the main challenges people face when trying to adhere to a low cholesterol diet is finding delicious food that also meets their dietary requirements. This is what we specialize in. Using zero salt flavor enhancers and all natural ingredients we strive to make this service the best for a low cholesterol intake. Here is more information about how the ingredients in your meals are sourced and prepared:
Fresh, Natural Ingredients: We start by sourcing high-quality produce. Whole foods are naturally nutrient-dense, meaning they're packed with all the vitamins & minerals you need without excess calories or artificial ingredients. Think fresh veggies, low glycemic vegetables, high fiber legumes and protein-packed cuts of meat. Your meats are 90% lean or greater, so you get more protein per calorie. You'll recognize every ingredient on the label. Each meal is nutritionally-designed to support a healthy, active lifestyle. Chia seeds and ancient grains, These are just some of the incredible, phytonutrient-rich superfoods we use to supercharge your meals and your performance.
Zero Salt Herbs as Flavor Enhancers: Nutritious, low cholesterol meals can be delicious. In the deft hands of capable chefs the fresh herbs & spices which are packed with inflammation-fighting, immunity-boosting antioxidants.
Prepared for Nutrient Retention: Some methods of cooking destroy nutrients instead of preserving them. At MealPro, our culinary experts are trained and have equipment to steam vegetables to make sure they maintain their nutritional value.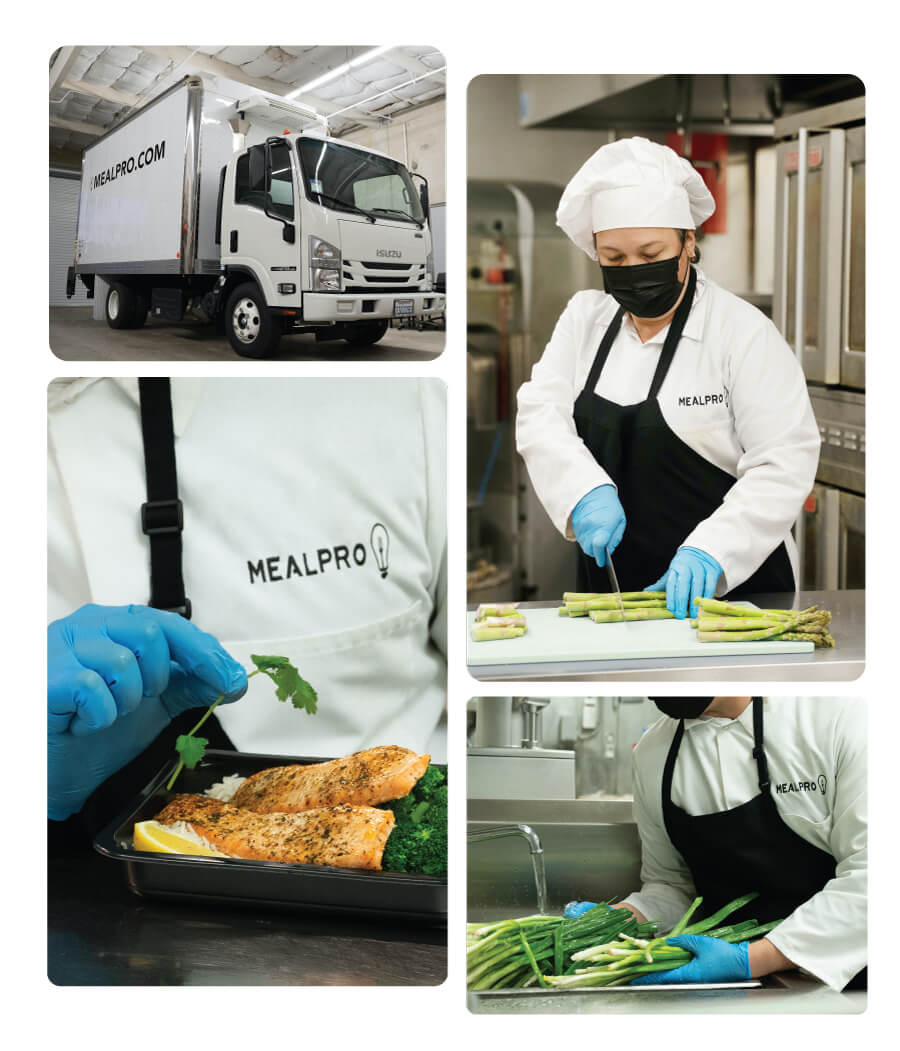 With a dedicated fleet of refrigerated trucks we have streamlined the 3-stage "farm to fork" supply chain. The time from farmer to you is the fastest in the food industry.
---
Who Is This Food Service For?
At MealPro, our goal is to support you on a journey to better health by providing a delicious menu of low cholesterol meals and exceptional dining experience. Cardiologists recommend us to people with kidney disease, heart disease or high blood pressure in order to manage symptoms and prevent complications. This low cholesterol diet plan is perfect for you if:
You need to mitigate the effect of plaque on your arteries.
You are a clean eater dedicated to wholesome foods - or want to be.
You have a heart condition, or high blood pressure.
Your cardiologist recommended a diet change after suffering a heart attack.
You don't settle for a standard meal - you expect professional chef's to put a gourmet touch on your meal.
You refuse to eat bland low cholesterol food at high prices. You expect your low cholesterol food to be affordable.
---
Why Choose MealPro?
Maximum Nutrition. Minimal Effort.
Get healthy low cholesterol meals delivered that are already cooked and portioned and fit your nutritional needs. You will find this minimal effort and maximum nutrition improves quality of life.
#1 for Nutritional Value.
MealPro's low cholesterol meal plan includes meals that have as little as 40mg of cholesterol per serving. Combined with a record low amount of sodium, this is the best nutritional value on the market for the health of your heart and your arteries.
Fresh Ingredients. Higher Quality.
MealPro is a food delivery service that sources ingredients from local farmers during the harvest. This results in a shorter supply chain, fresher products and better quality for you.
Save Time. Feel Great
Take care of yourself! No more waiting in line at the grocery store, or reaching for a salty snack because it's convenient. With MealPro's food prep you get healthy low cholesterol food that is convenient and tasty.
---
Contact MealPro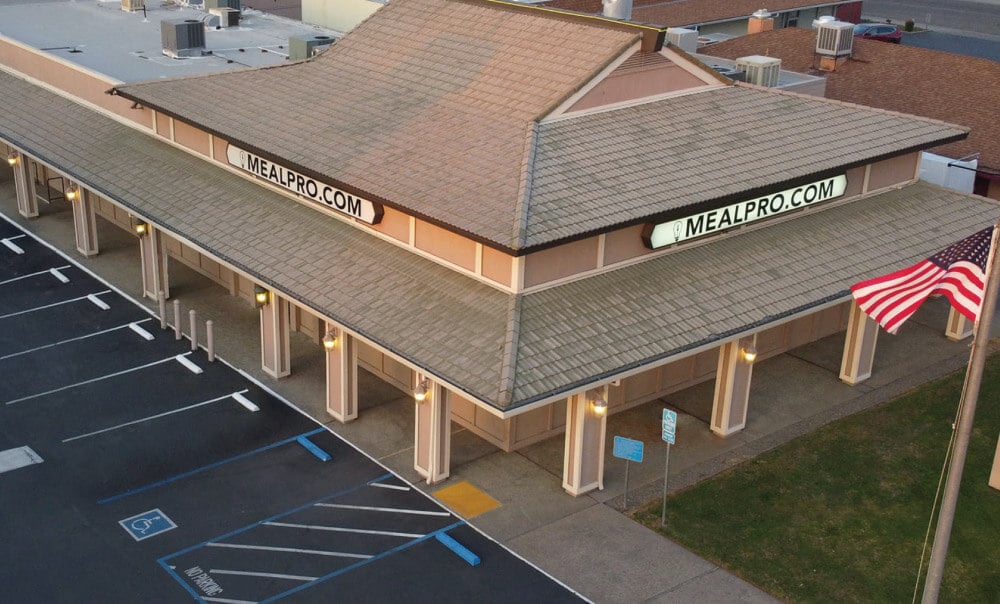 All low cholesterol meals are made fresh daily at our food facility. Pictured here is our location at 7433 Greenback ln, Citrus Height CA 95610.
Our friendly staff is happy to assist you. Please feel free to contact us with questions or to customize the meals in your low cholesterol meal plan.
Improve Cardiovascular Health
---
Enjoy Delicious Low Cholesterol Meals Delivered
Our low cholesterol meals mitigate the effect of plaque on arteries, reduce the risk of blood clots, heart failure, and other serious conditions. Meals are delicious and arrive at your door pre-cooked to make nutrition compliance easy. So, what are you waiting for?
Buy My Low Cholesterol Meals